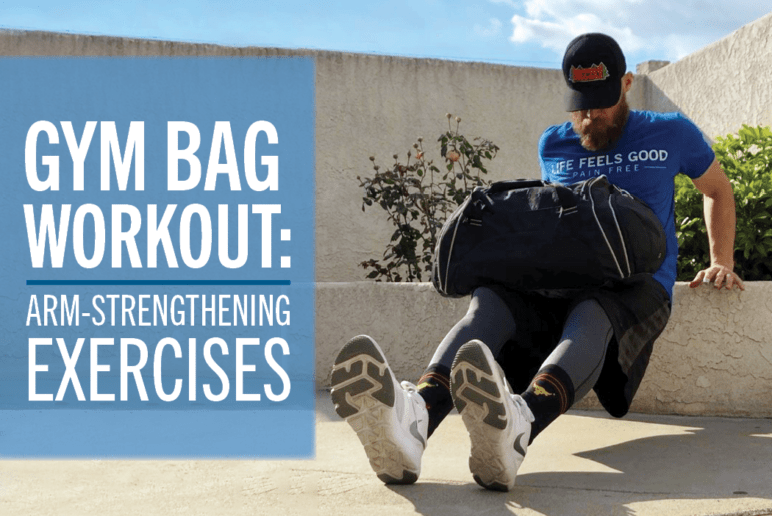 Gym Bag Workout: Arm-Strengthening Exercises
August 17, 2022
Lifting weights helps me stay healthy, and also serves as a therapeutic device to blow off a little steam. Unfortunately, I don't have a few thousand dollars laying around to build my own gym. That made me consider what I can lift at home to get a workout in for the day. A few things came to mind. I could lift a few chairs from the table, boxes of sodas or water, and tires, but nothing was really making sense nor was it safe. I tried to do some bodyweight exercise, which was good, but I wanted a little more.
After much consideration, I came up with the perfect solution- 'Gym Bag Lifting'! I decided to fill up my gym bag with items around the house to create my own weights. The bag has straps and I can use it like a barbell or dumbbell. I can place the bag on different parts of my body to perform most exercises that I would normally do at the gym.
Now I know this is not the same as going to the gym and pushing some serious weight, however, this is a great option to allow me to still get my workout in. The following are some ideas on how to create your weighted bag and a variety of exercises that you can perform with your 'Gym Bag Weights'.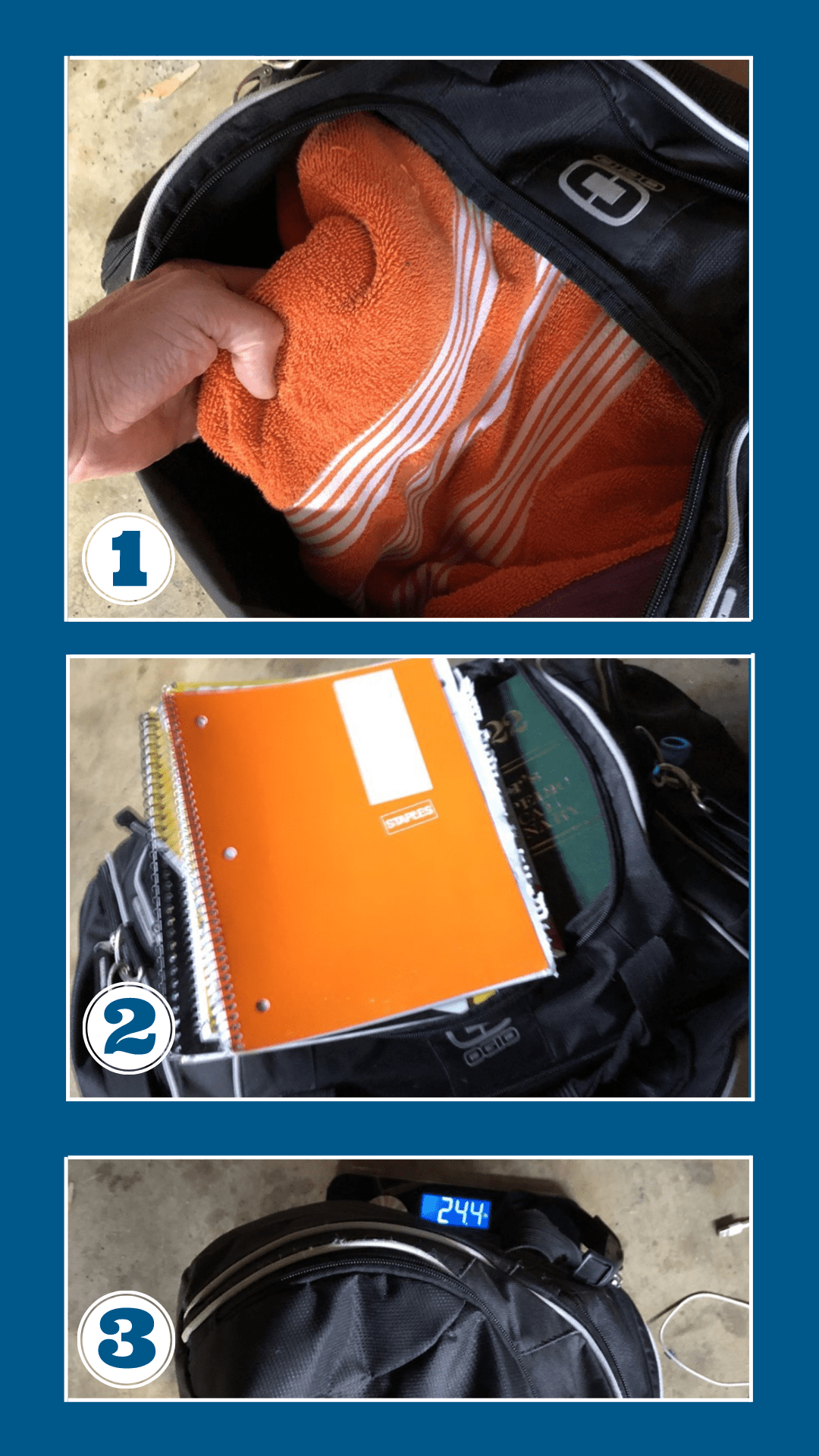 1. Add Weight To Your Gym Bag
Step 1: Place a towel at the bottom of your bag. This is to create a liner of padding. Use a workout bag, backpack, or luggage (something with a handle to grab onto).
Step 2: Fill your bag with household items such as:
Books, notebooks, and binders
Soda & water
Anything that has weight but will not break can work. I suggest smaller items so it is easier to manipulate the desired weight.
Step 3: Weigh your bag, make sure it's the desired weight for your goals.
You can always use multiple bags if you need more weight.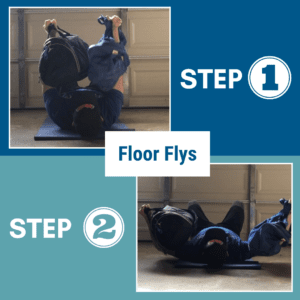 2. Floor Fly's
Lie flat on the ground with knees bent.
Grip the handles of your gym bag with bags facing your forearms.
Maintain an abdominal brace.
Lower the bags towards your chest as you bring your arms to the ground.
You should maintain a little elbow bend throughout the entire lift.
Stop approximately at the level of the ground.
Bring your arms back to starting position maintaining a little elbow bend and repeat.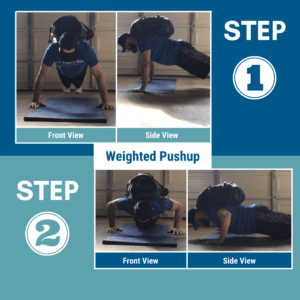 3. Weighted Push-ups
Lay face down.
Place bag on your back.
Use your arms and push yourself up to lower yourself back to the ground.
Maintain abdominal brace throughout the exercise.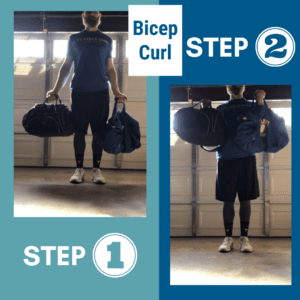 4. Bicep Curl
Holding your gym bags in separate hands.
Bend one or both elbows to move the bags up towards the front of your shoulder.
Lower bags down to your side and repeat.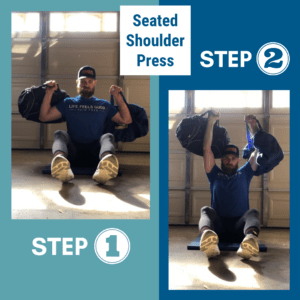 5. Seated Shoulder Press
Sit on the ground with knees bent.
Maintain upright posture with abdominal brace.
Grip the gym bag by the handles.
Bring hands over your head with elbows bent to 90 degrees.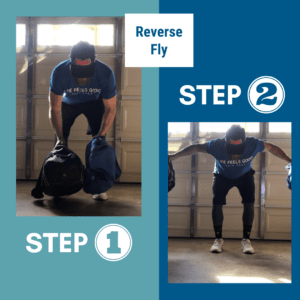 6. Reverse Fly
Start by bending your hips to form a 90-degree angle and keeping your back straight with an abdominal brace. You may use the hip hinge strategy or step back with one leg.
Grip the gym bag by the handles, one in each hand.
Lift arms out to the side to raise the bag.
Return bag to starting position.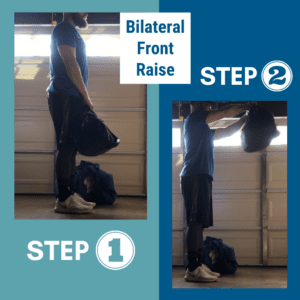 7. Bilateral Front Raise
Start by standing with the gym bag in both hands.
Bring both arms down to the front of your hips.
Raise up both arms forward until approximately 90 degrees.
Then, lower to starting position and repeat.
Maintain abdominal brace.
If you are experiencing any pain while working out or lifting weights, contact us at 714-256-5074 to schedule an appointment with our physical therapists! A representative will contact you shortly.
Reader Interactions