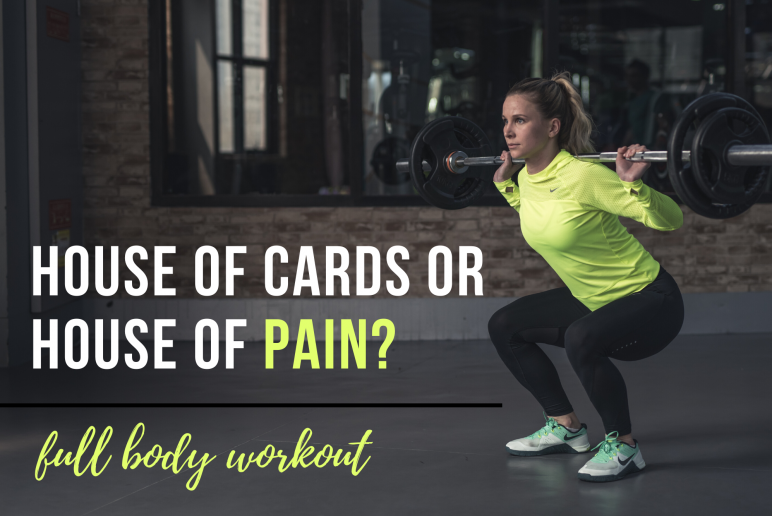 House of Cards or House of Pain? – Full Body Workout
February 27, 2020
This is one of my favorite workout routines among full body exercise programs because it is a quick set up, you get a fantastic workout, there is minimal thinking or planning, and it can be as challenging as you want it to be.
Here's how to get started!
1. Take a standard deck of 52 cards. Assign one of the your favorite exercises to each of the four suits. These exercises can have any variation and can have added weight or just body-weight.
One of these variations may look something like:
• Clubs: Push-Ups
• Spades: Reverse Crunches
• Diamonds: Squats
• Hearts: Burpees
2. It is very simple; start drawing cards from the top. The suit tells you what exercise you're doing; the number tells you the reps.
Face cards numeric value: jack, queen, king count as 10 rep and aces count as 11 reps.
3. Draw the cards and perform the corresponding exercise and reps until all the cards have been drawn.
Example: You draw the 10 of hearts, then you must complete 10 burpees. After you complete your 10 burpees, you draw another card; you draw the Jack of spades = 10 reverse crunches.
This version is way better then 52 pick up! Have fun!
REQUEST A FREE CONSULTATION
We will contact you to confirm your appointment.
Reader Interactions