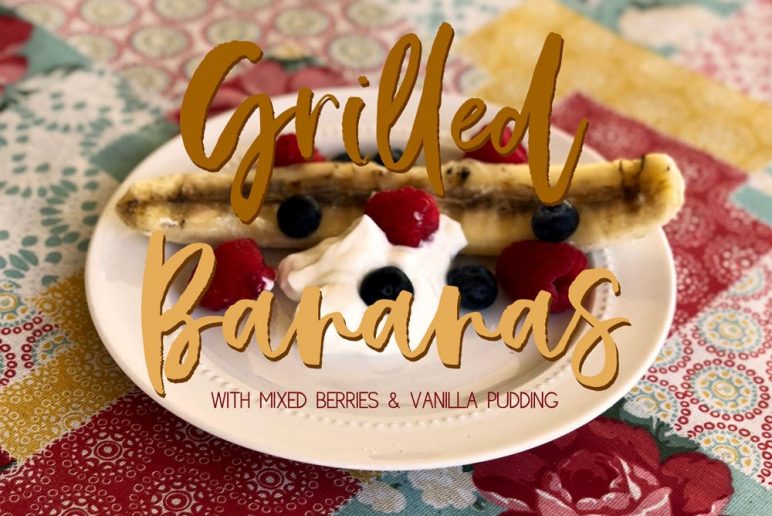 Grilled Bananas with Mixed Berries & Vanilla Pudding Recipe
September 27, 2018
Are you looking for the perfect simple and healthy dessert as the summer cools down? We have the perfect suggestion!
Ingredients
1 banana, cut in half and left in peel
Cooking Oil
1 dollop of light-vanilla pudding
Fresh raspberries, blackberries, and blueberries for garnish
Instructions
Preheat grill to medium heat.
Brush the cut side of the banana with light cooking oil and grill until golden brown (about 2 min). I like to make sure the banana has a crispy outside.
Turn over and grill for an additional 30-45 seconds until the banana is cooked all the way through.
Add a dollop on the center of the cooked banana.
Garnish with fresh berries and enjoy!
Download a Printable Version
WANT MORE FREE RECIPES AND HEALTH TIPS?
Sign up for LIFE+ TODAY to have these practical tips sent straight to your inbox!
Reader Interactions