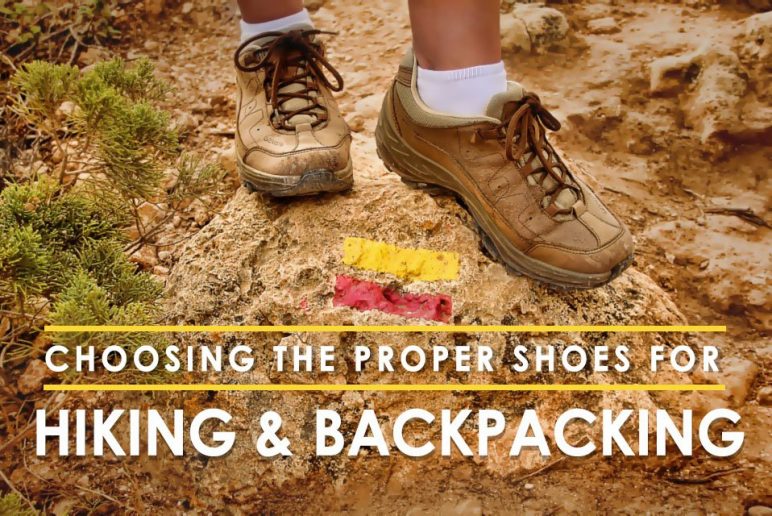 Choosing the Proper Shoes for Hiking and Backpacking
November 20, 2017
Picking the correct shoes for hiking or backpacking can be somewhat of a challenge. The hiking shoes or boots you choose need to cater to how and where you enjoy hiking. There is an array of choices from ultralight trail shoes to mountaineering boots.
Before you explore the matchmaking process for choosing your perfect shoe, you also have to be sure they are the perfect fit! You need a shoe that forms to your foot and does not allow for extra room for your foot to slide around. Also, your foot should not feel cramped. The difference between blisters and bliss is taking the time to get a proper fit.
Hiking Shoes and Trail Runners:
In general, low cut trail shoes are excellent for day hiking. Low-cut models with flexible midsoles provide support for the foot and typically are much lighter than a high cut hiking boot. With low-cut shoes, it is important to consider the support, weight, and traction of the shoe. Some backpackers may even choose low cut trail running shoes for a long-distance journey. Most of the design in a low-cut shoe is specific for day hiking on a trail or paved road.
Mid- to low-cut models are intended for shorter hiking trips with light loads. Depending on the size of the hiker, a light load can be considered less than 30 pounds. They are often more flexible and require much less time to break in than a hiking boot, but lack the support and durability of backpacking boots.
Hiking Boots:
Backpacking boots are designed to carry heavier loads and typically are more rigid in the midsole. Depending on the size of the hiker, a light load can be considered more than 40 pounds. The rigidness of the midsole in a hiking boot helps to decrease the demand for the strength of the intrinsic foot muscles and provides more stability and support to the ankle joint. High-cut boots are suitable for on or off trail hiking and backpacking due to their support, however, they are heavier than a hiking shoe or trail runner.
The bottom line is you want to find a shoe that fits your foot well and can handle the terrain you're covering. For hiking with light to medium packs on well-maintained trails, hiking shoes or trail runners may be appropriate. For trekking with heavier packs, longer distances, or off trail- hiking boots will be your best option.
Are your shoes causing you foot pain?
Schedule a FREE Assessment with Chase today!
Get more wellness tips sent straight to your inbox!
Sign up for Life+!
Reader Interactions