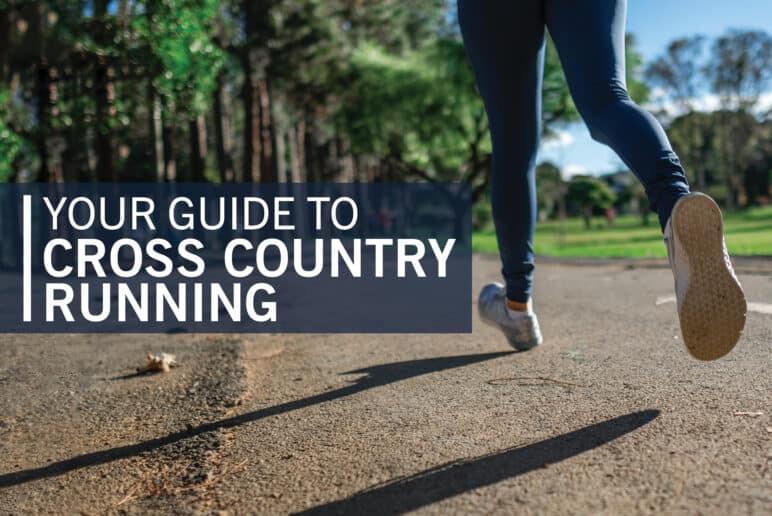 Your Guide To Cross Country Running
November 15, 2021
Calling all cross country runners! The COVID-19 pandemic has had a huge impact on high school athletics in the state of California. This brings up lots of questions. What happens if the regulations change again? What if my school cancels all athletic participation? How do I continue to train for this season? How do I stay motivated during the offseason? You've probably noticed that this year is anything but typical.
Here are some tips to keep yourself running, healthy, motivated, and training safely:
Check your shoes: since your season has been pushed back and you've been training since mid-summer, it's possible your shoes have begun to wear out and need to be replaced. Running shoes typically last for 300-500 miles. Be sure to replace your shoes frequently to prevent pain and injury.
Communicate: regularly check in with your coach, athletic trainer, physical therapist, or team's support personnel so that you know which workout to complete and when.
Warm-up and Cool-down: continue to take your workouts seriously from start to finish. This is especially important with the colder weather this time of year. A simple warm-up helps the body prepare for exercise. Start with a light jog and follow up with basic mobility drills. A cool-down consisting of light jogging and stretching will help prevent post-exercise soreness.
Make goals: make goals about competition, but also make goals about upcoming workouts and expectations for training in the near future. Goals will help you stay motivated and will encourage you to stay focused.
Know the difference between muscle soreness and injury: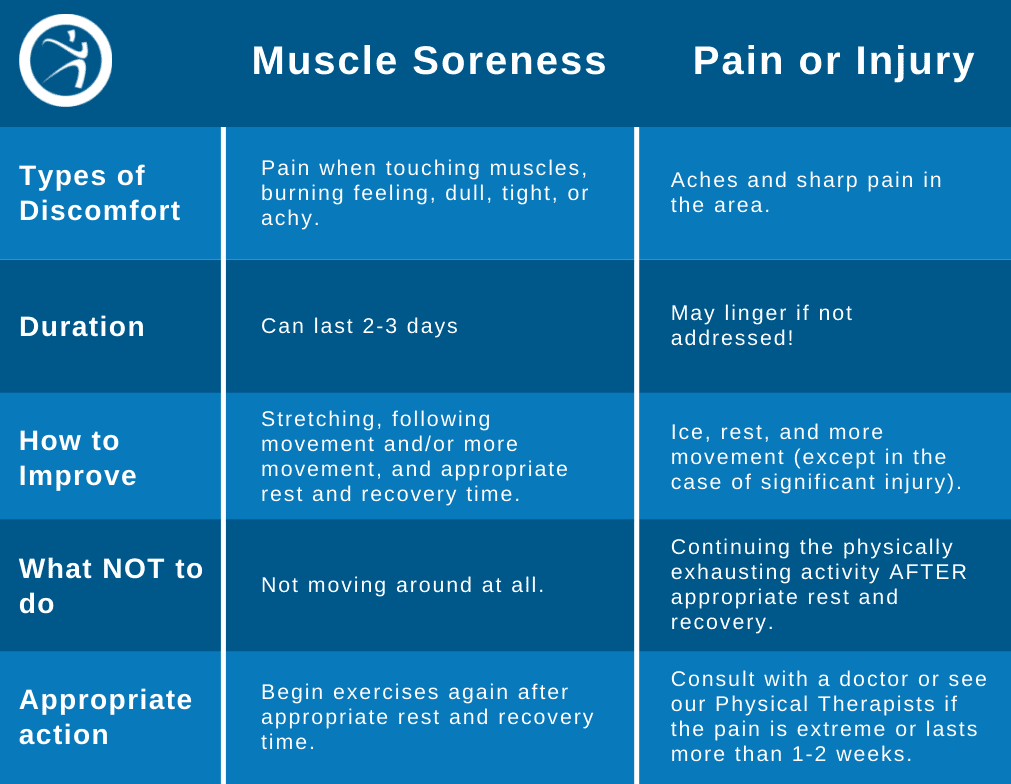 Currently, this season is looking great with many schools across Orange County scheduling meets and competitions! Do your best to stay active, healthy, and continue to have fun participating with your teammates.
If you're finding yourself unable to participate in school athletics due to pain and injury, contact Coury & Buehler Physical Therapy today to schedule an appointment! We are here to help you and your teammates move better because life feels good pain-free.
If you are looking for a personalized rehabilitation plan, our Physical Therapists can help you! Fill out this form and we will contact you to schedule an appointment.
Reader Interactions