Workplace Ergonomics: How to Have Perfect Posture in the Workplace
April 05, 2016
Many working individuals spend about 6-10 hours a day at their desk in front of the computer. Being in a prolonged position can cause shortened muscles and chronic pain if not addressed. Having proper alignment at the desk can help save from poor posture, degenerative joint issues, and early muscle fatigue. As a physical therapist, I encourage my patients to be mindful of their sitting posture at work, and change up their workplace ergonomics if needed to better manage their pain and/or stiffness.
The following are tips to think about the next time you're sitting at your desk:
Head
Head and neck stays in a neutral position with the chin parallel to the ground
Eyes
When looking forward, the top of the computer monitor should be at eye level to decrease cervical extension when looking at the computer monitor.
Shoulders
Shoulders should be aligned with the ear and pelvis
Elbows
Should be rested on an arm rest at a 90 deg angle. But if no armrest is provided, it should hang relaxed by the trunk
Wrist
In neutral position on the keyboard with fingers slightly curled to type
Back
Back is rested against the chair with a slight curvature of the lumbar spine
Hips
Hips at 90 deg or pelvis slightly tilted forward to decrease posterior tilting of pelvis when sitting. Posterior rotated pelvis (your base of support) promotes a slouched posture from the lumbar, thoracic, and cervical spine.
Foot/Ankles
At 90 deg with contact to the floor or on a foot rest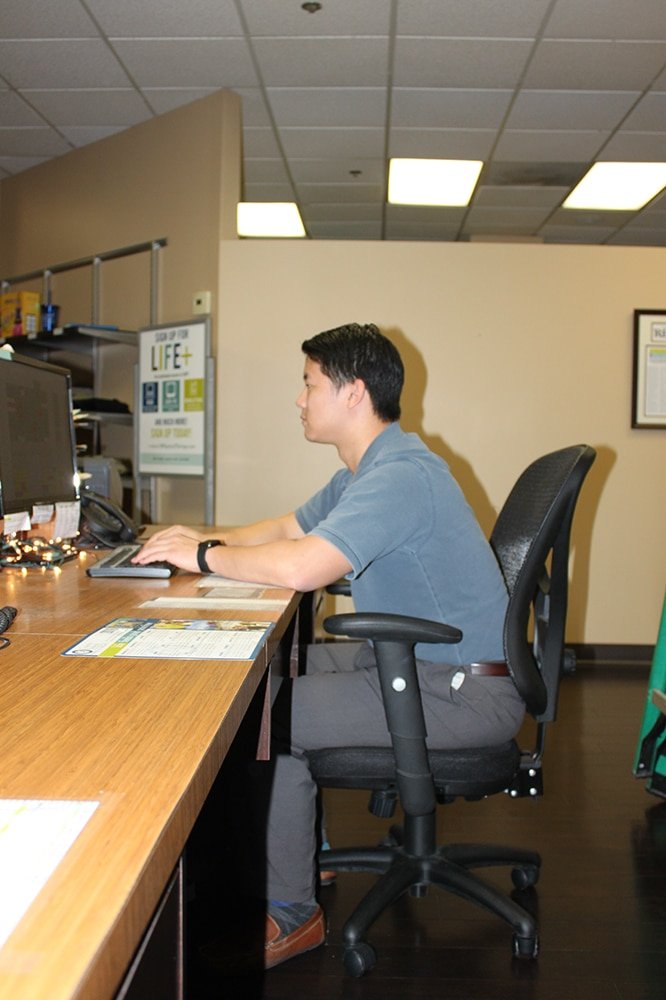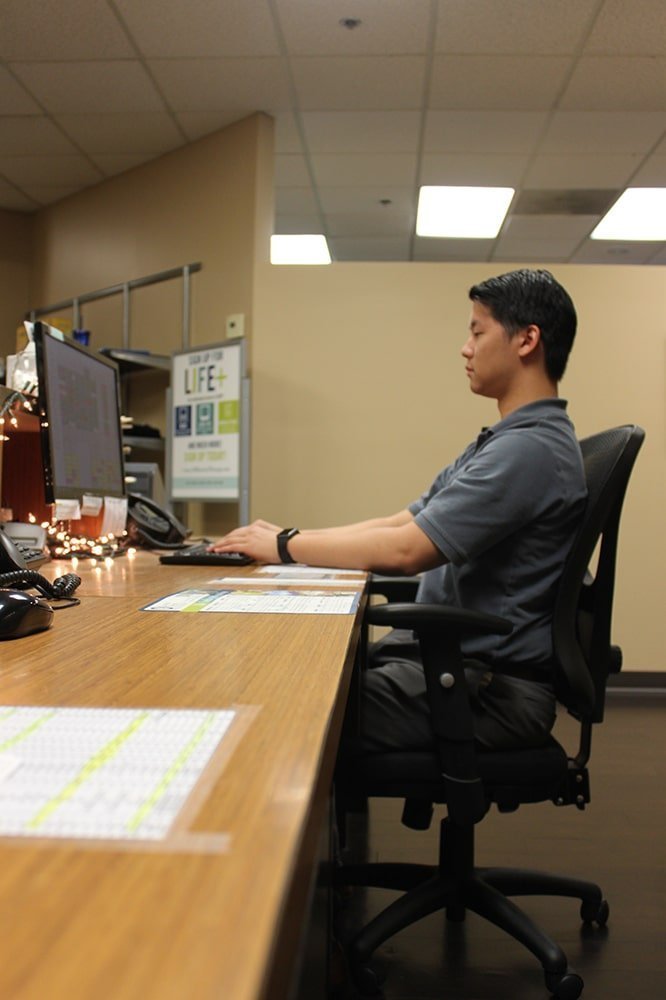 Corner Desks
If your desk and computer monitor happens to be situated in a corner, the best possible position is to face the corner as opposed to keyboarding off to the side. This promotes increased cervical rotation, trunk rotation, or trunk side-bend. Since a keyboard might be difficult to place on the corner edge, using a keyboard tray will allow for proper neutral spine position while facing the computer monitor screen.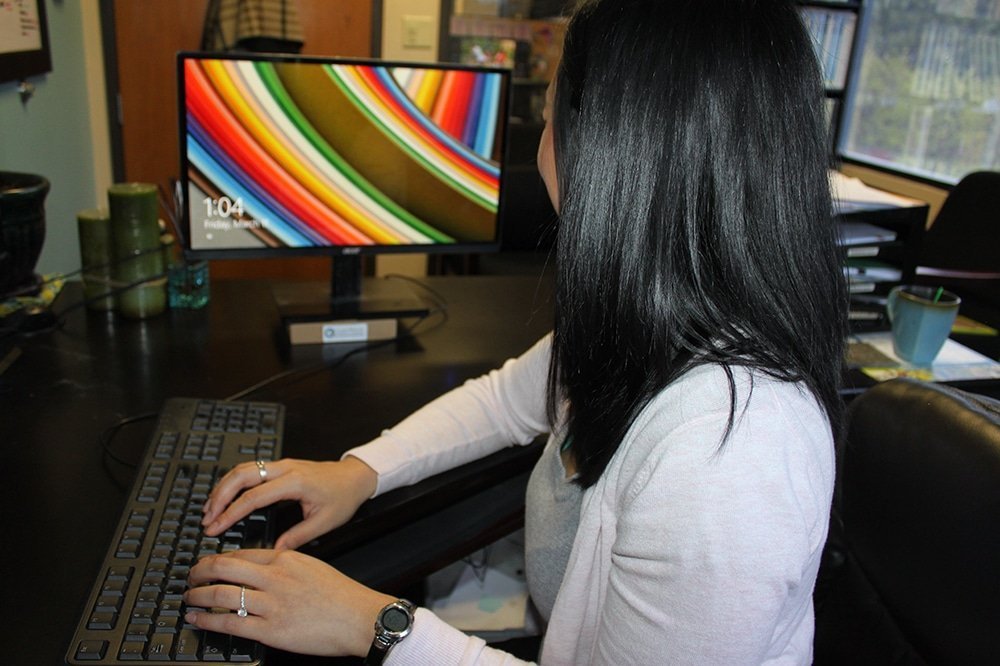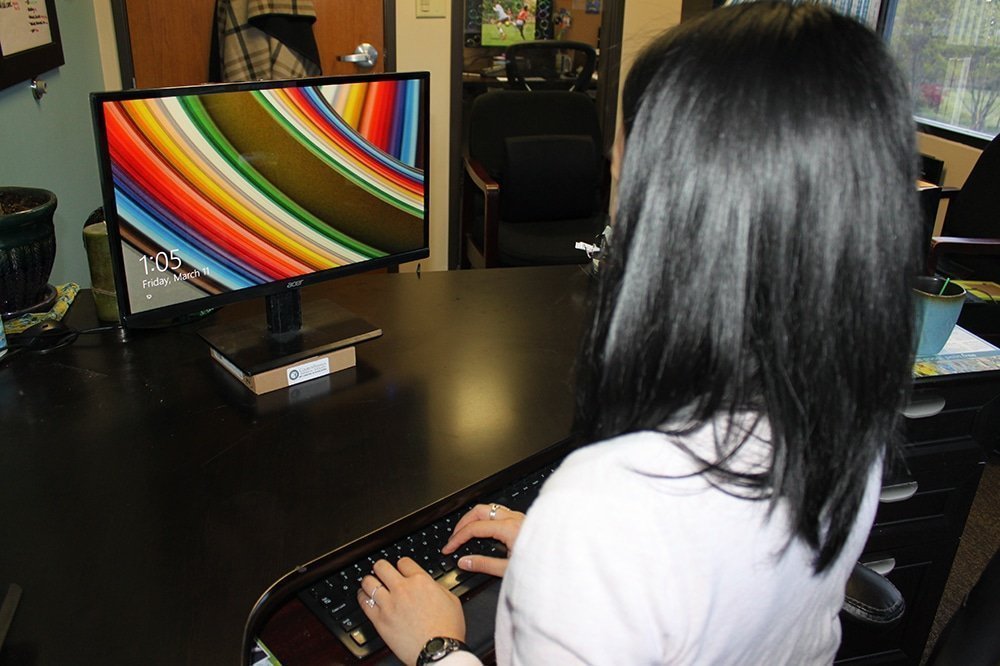 Phones & Computers
To prevent over reaching that may strain the neck and arm, keep objects that are used daily and consistently (ie: phone, mouse, stapler) within arms distance away. The keyboard and mouse should be located near the body when elbow is placed at 90 deg. Telephone should be easy to reach when extending elbow without over-stretching arm. Consider switching sides to reach for the phone to manage any current shoulder or neck issues. If your job consists of long duration on the phone, an earpiece may be recommended to help decrease stresses and stain to neck and shoulder.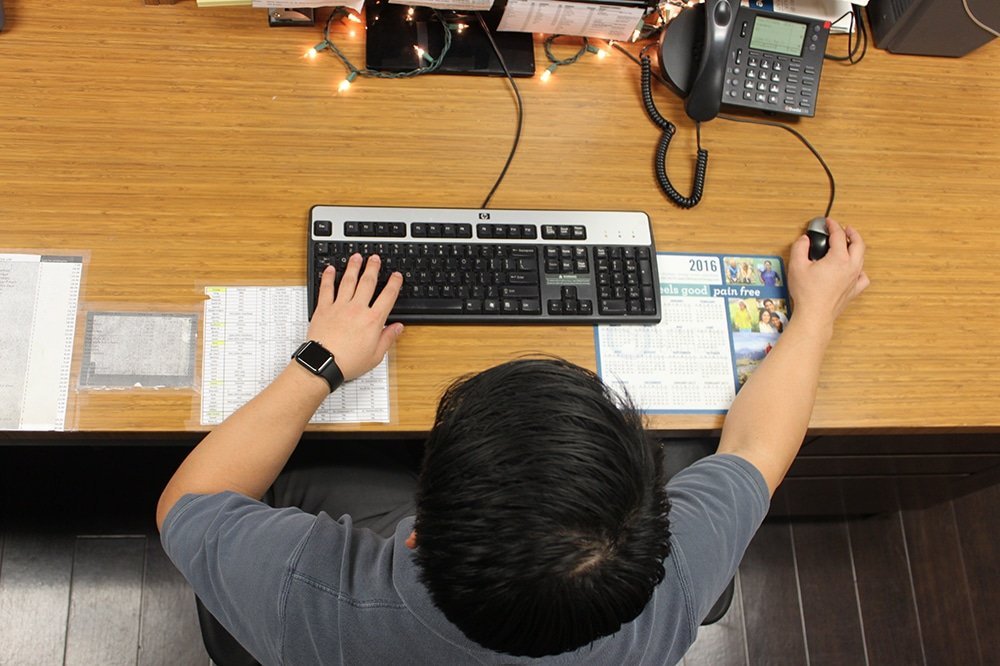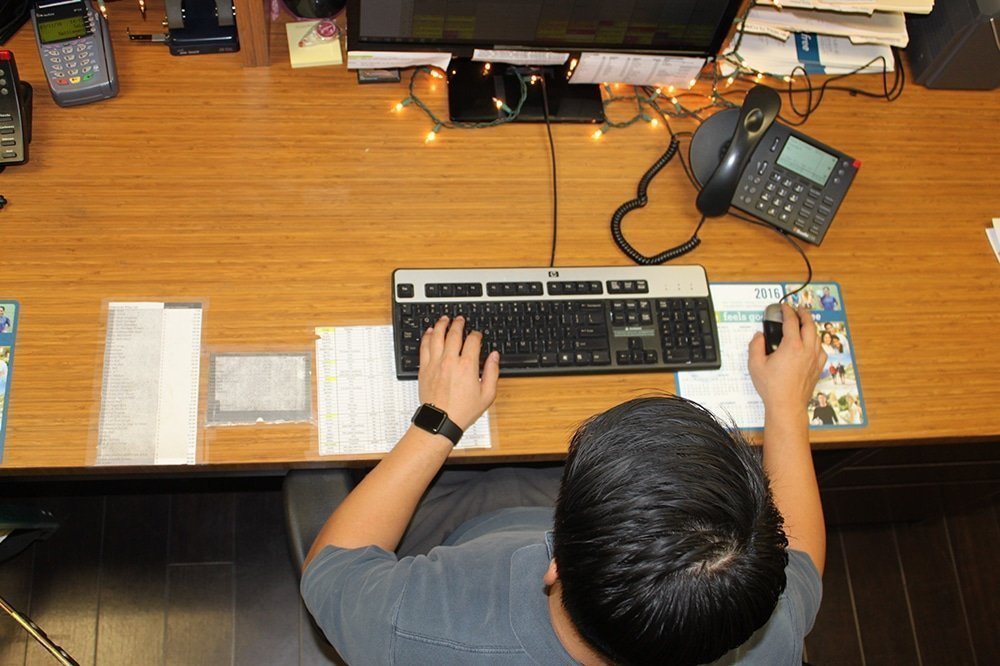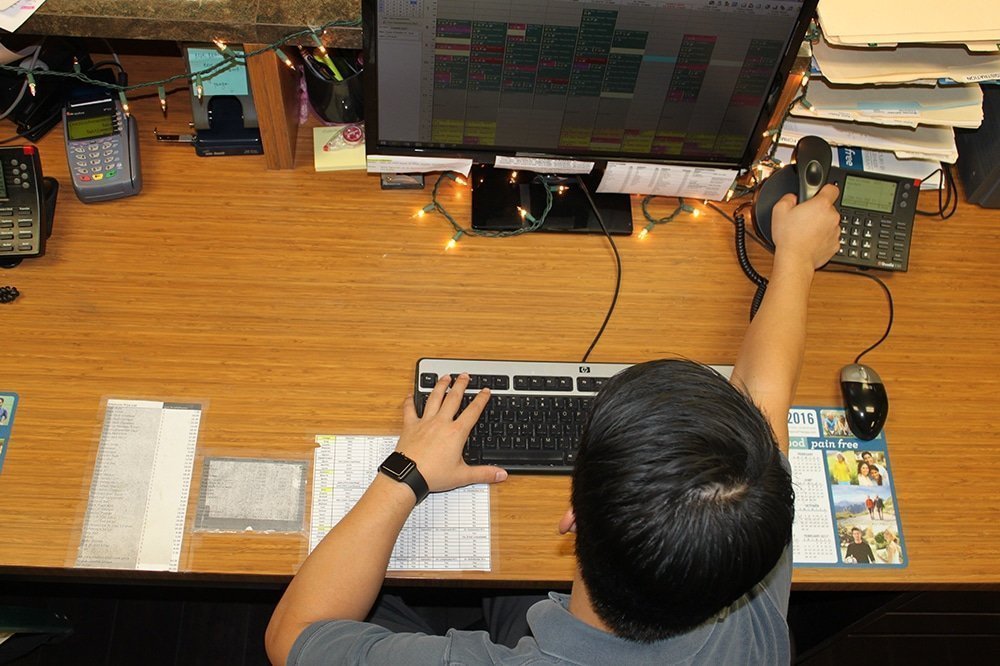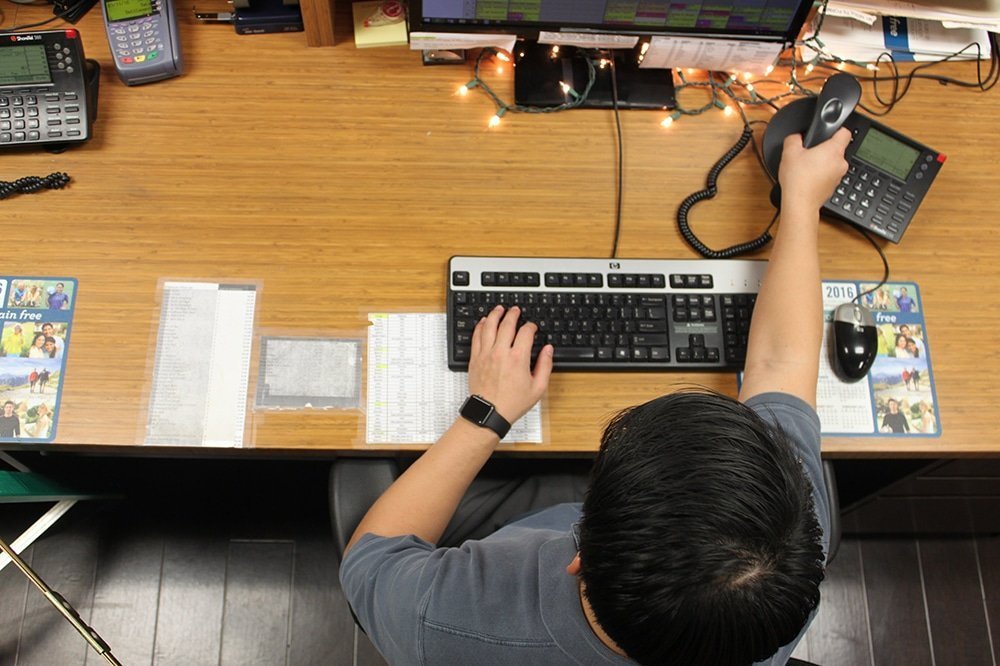 Dual Monitors
Dual monitor screens are being used more often to help productivity in the office. It increases screen space to allow for multiple applications to be open all at once. If there is a main screen that is utilized the most, place that screen directly in front of you, and the second screen closely to the side. However, if both screens are used equally, then your eyes should be looking at the center of where both screens meet. Both monitors should be equal in size, height, and distance from the eyes. This will help to limit the amount of cervical rotation, flexion, and extension of the neck.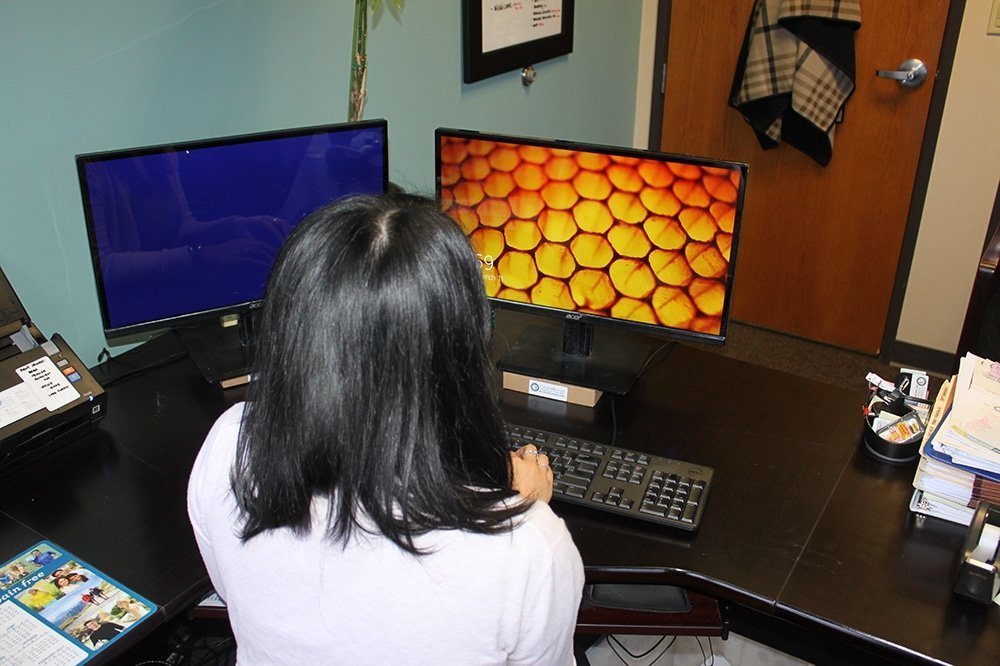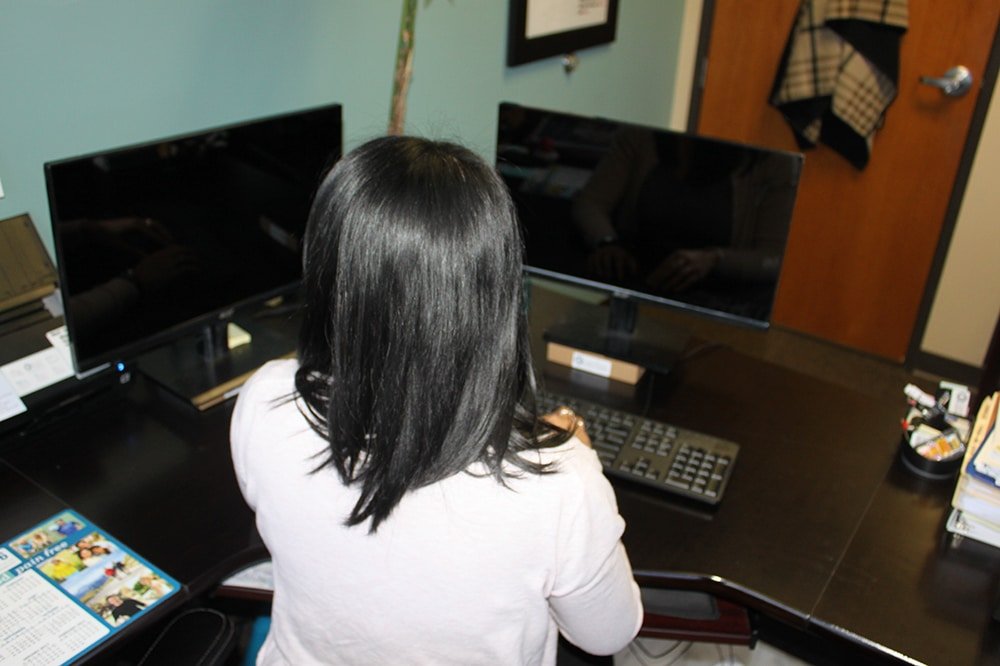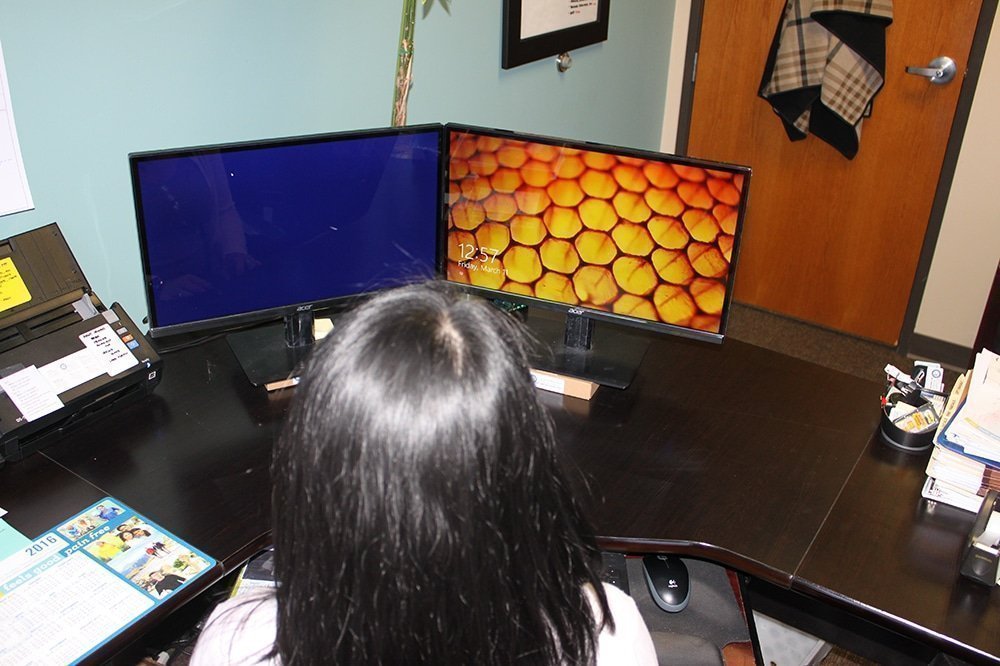 Be Proactive
Preventative measures can be taken when you feel you have been sitting at your desk for too long. Set an alarm and stand up every 1-2 hours. Give yourself a chance to take a restroom break, grab some water, or stretch out.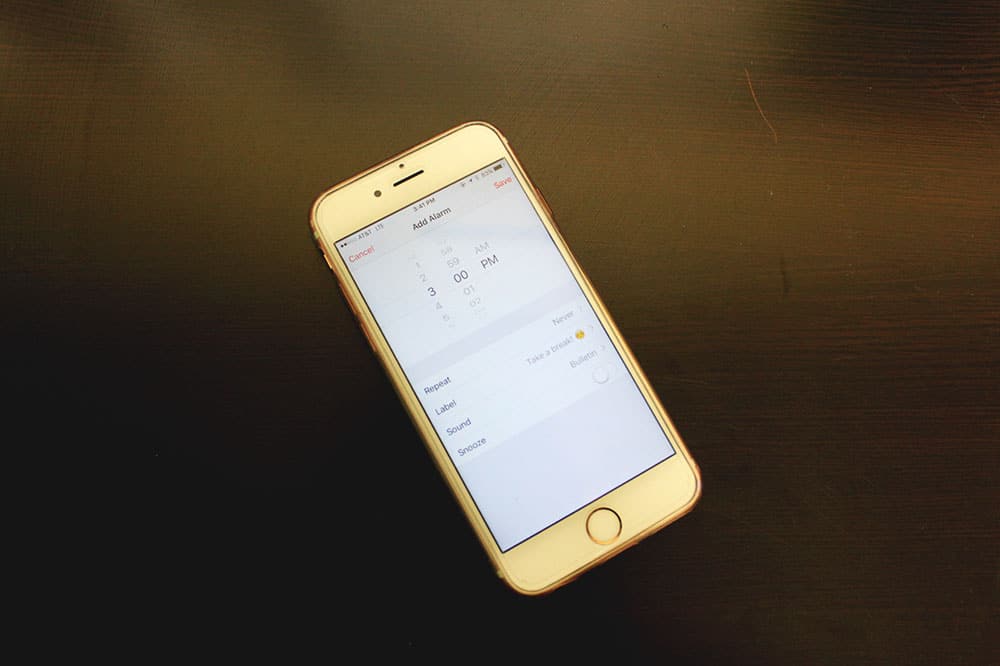 Neck and back pain caused from sitting at a desk all day?
Sign up for a FREE Assessment!
Reader Interactions