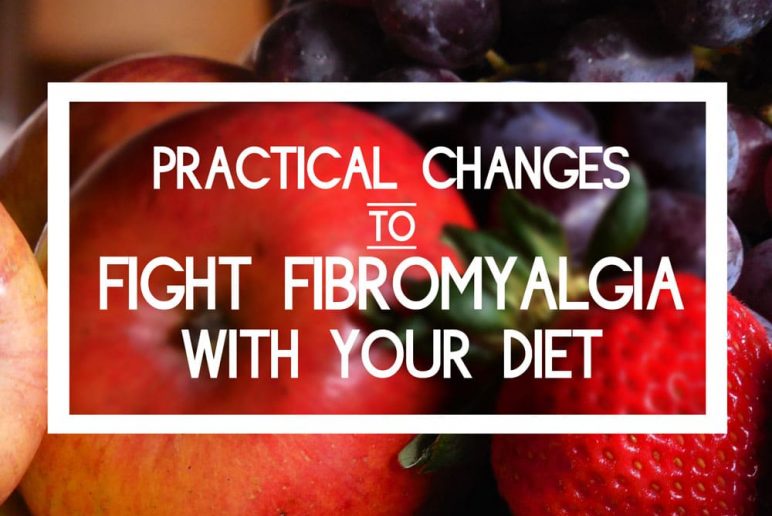 Practical Changes to Fight Fibromyalgia with Your Diet
May 12, 2015
How can I fight fibromyalgia?
As a physical therapist, I treat a lot of patients who have been diagnosed with fibromyalgia. Fibromyalgia can be a very debilitating chronic pain condition that causes severe pain, fatigue, and can really affect someone's quality of life. Even more frustrating is that we're still in the process of learning and researching the condition and that many people who do not have it cannot understand how bad it can be. However, the medical community is getting a much better understanding of fibromyalgia and steps we can take to get the symptoms under control. Recent evidence shows that simple changes to your diet and can have a dramatic impact on your symptoms.
Food Journal
One of the tools I suggest to my patients is keeping a food journal. This food journal is used to monitor how adding certain foods or eliminating certain foods from your diet can affect your symptoms. It is believed that many people have mild allergies to food and they do not even know it. This may cause an inflammatory response in the body which can increase your fibromyalgia symptoms.
Based on feedback from my patients and other medical sources, some top foods to avoid for fibromyalgia patients include the following:
Foods that are high in refined or processed sugars
"Fake" sugar like Aspartame (aka Nutrisweet)
Sodas (regular and diet)
Foods that are high in fat or fried
Preservatives
Foods high is MSG or nitrates
And for some patients, foods that contain gluten.
Every patient is different and may respond differently to the foods I listed above, but the majority of articles in the medical literature advise limiting these foods.
The foods that have shown to be beneficial or safe for Fibromyalgia symptoms are also part of a normal healthy diet.
Fibromyalgia patients should focus on a diet with the following:
Lean meats (like chicken, turkey or fish)
Foods high in antioxidants
And foods rich with Omega-3 (fish and walnuts for example). You can also take an Omega-3 supplement if you prefer. (Although I would recommend the "odorless" version. Few things are worse than a hiccup or small burp that tastes like fish!)
If this was confusing, just remember to shop mainly around the perimeter of the grocery store where the fresh, non-processed foods are. Most of the processed foods are located in the center aisles and come in a box.
Have you had any success with dietary changes and your Fibromyalgia symptoms? Share in the comments below!
Need more practical tips for dealing with fibromyalgia pain? Sign up for a free assessment with one of our physical therapists or contact us with any additional questions!
Print, share or pin this handy guide listing practical changes to fight fibromyalgia with diet with a friend or family member!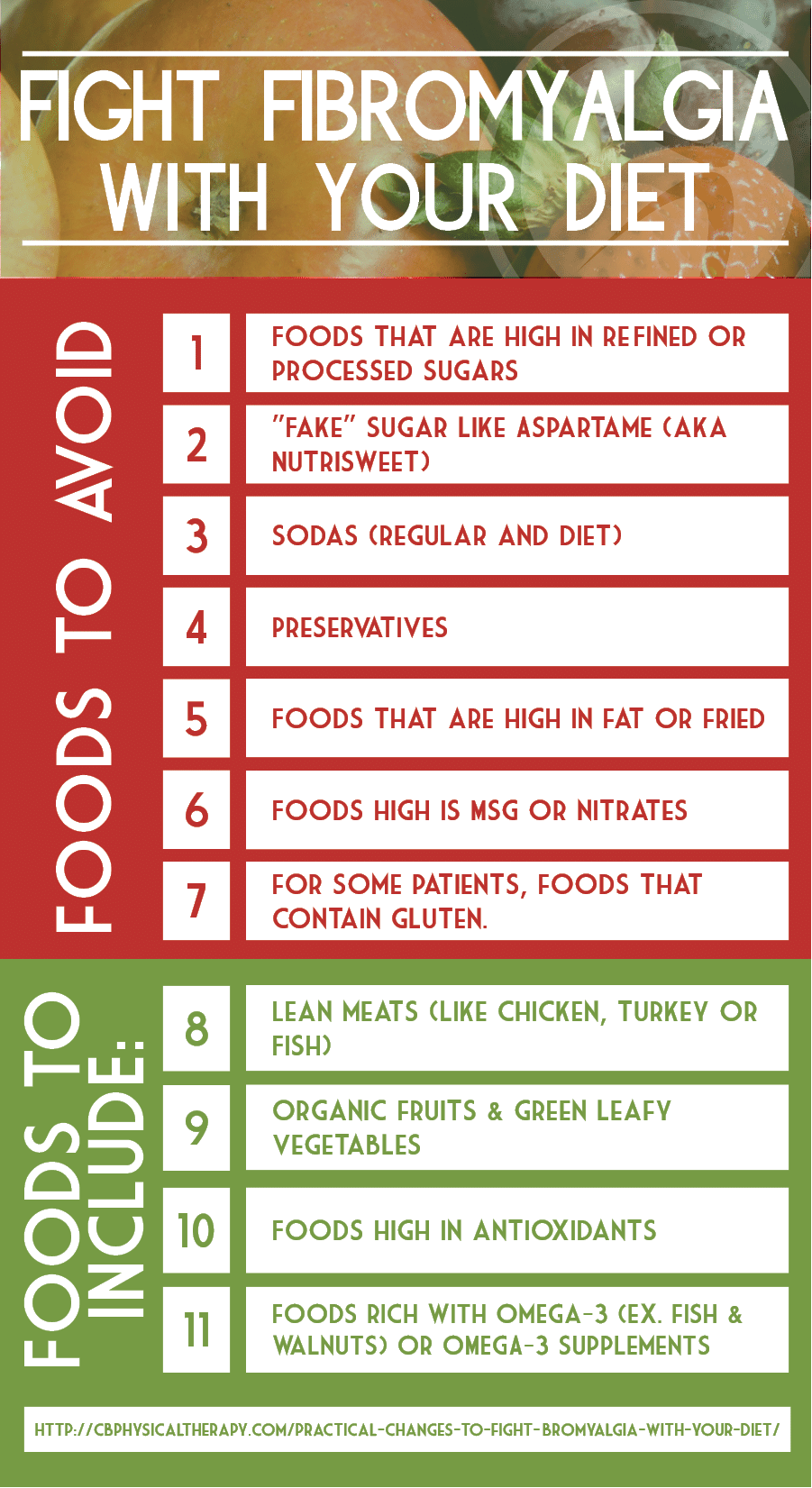 Reader Interactions