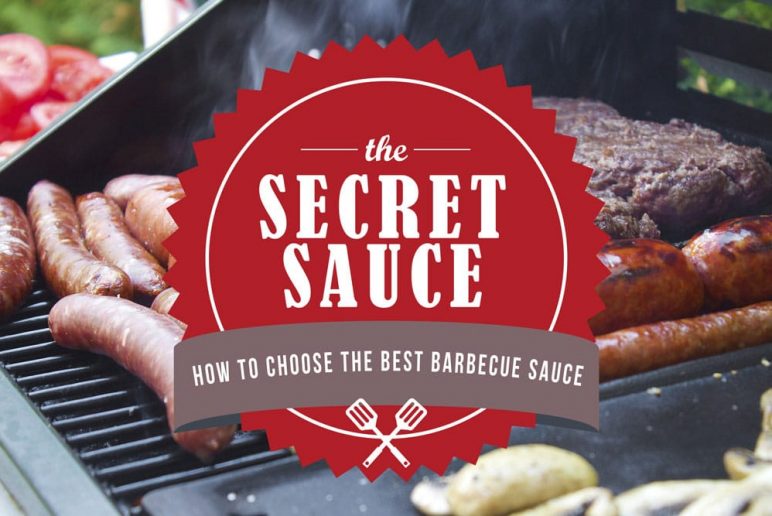 The Secret Sauce: Choosing the Best BBQ Sauce
August 13, 2015
For many of us summertime means time to break out the BBQs and smokers (or every month for those of us who live in Southern California!). I know the art of BBQ can be a very personal thing to many and everyone has their own special spice rub, wood choice, temp/time of cooking, etc. I definitely do not want to start a war of Texas vs Memphis vs Kansas City vs Carolinas.
However, unless you make your own BBQ sauce, most of us do not put any thought on what is in bottled BBQ sauce. If it tastes good, we use it. Unfortunately many typical brands are all full of preservatives, artificial ingredients, and worst yet…high fructose corn syrup (HFCS). Many people are now aware of the problems and health dangers of consuming HFCS. Even when used in moderation it has been linked to heart disease, obesity, cancer, dementia, and tooth decay. One of the easiest ways to avoid this is to make sure you read the ingredients list when picking out your next BBQ sauce at the store.
Here are some great bottled BBQ sauces the family and I have enjoyed. Many of these are also gluten free!
The Shed: Southern Spicy Sweet BBQ sauce. It's a really good sauce for those who like a little heat and kick to their sauce.
Weber: Real Molasses BBQ. This falls into the more traditional flavor most people think of when it comes to BBQ sauce. A family pleaser in my house.
Bone Suckin' Sauce: Original. A great example of Carolina style BBQ sauce. It is just awesome.
Do you have a favorite as well? I am always on the search for another great BBQ sauce. Or even better, share the secret family recipe for your homemade sauce!
The Shed BBQ Sauce
Calories 40
Sodium 230 mg
Total Fat 0 g
Potassium 0 mg
Saturated 0 g
Total Carbs 9 g
Polyunsaturated 0 g
Dietary Fiber 0 g
Monounsaturated 0 g
Sugars 8 g
Trans 0 g
Protein 1 g
Cholesterol 0 mg
Vitamin A 2% Calcium 2%
Vitamin C 0% Iron 4%
Read more: http://www.myfitnesspal.com/food/calories/the-shed-barbecue-blues-joint-spicy-mustard-bbq-sauce-215154006
Kraft Original BBQ Sauce
Calories 60
Calories from Fat 0
Total Fat 0g 0%
Saturated Fat 0g 0%
Polyunsaturated Fat 0g
Monounsaturated Fat 0g
Cholesterol 0mg 0%
Sodium 450mg 19%
Carbohydrates 15g 5%
Dietary Fiber 0g 0%
Sugars 13g
Protein 0g
Vitamin A 0% · Vitamin C 0%
Calcium 0% · Iron 0%
Read more: Calories in Kraft Foods, Inc. – Barbecue Sauce, Original | Nutrition and Health Facts http://www.caloriecount.com/calories-kraft-foods-barbecue-sauce-i6307#ixzz3idyeWy1c
*Serving size based off of 2tbs
**Percent Daily Values are based on a 2000 calorie diet. Your daily values may be higher or lower depending on your calorie needs.
Take the Next Step
Sign up below for more easy diet tips!
Reader Interactions