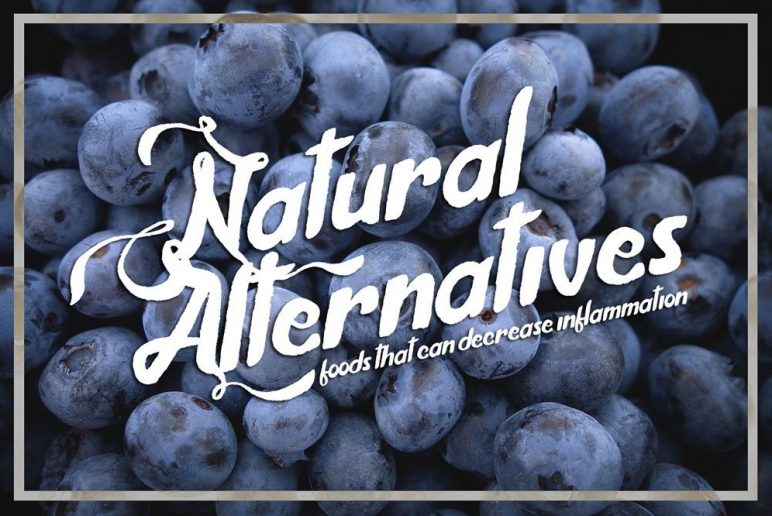 Natural Alternatives: Foods That Can Decrease Inflammation
August 20, 2015
Taking an anti-inflammatory is pretty common these days. You can go into just about any store and find a wide selection of ibuprofen (Advil), naproxen (Aleve), aspirin, and ketoprofen (Orudis KT). These are very commonly used in the US. Patients who have an acute injury are often instructed by their physician to take an NSAID for a few weeks after the injury. However, NSAIDs can be difficult to take for patients who suffer from gastro-intestinal problems, ulcers, and kidney problems. They are also not good to take for long term use.
The good news is that there are natural alternatives to traditional NSAIDs to reduce inflammation in your body. There has been a lot of research done on these natural foods and compounds and their positive health effects. Many of these can easily be incorporated into our diets:
Natural Anti-Inflammatories
Omega-3: found in salmon, krill oil, and also a very common supplement. It helps with reducing whole body inflammation and is also heart healthy.
Leafy greens: foods like kale, spinach, Swiss chard, and collard greens contain power antioxidants and vitamin C.
Tea: especially Matcha green tea and Tulsi. Both are loaded with antioxidants.
Turmeric: has been shown to help maintain a healthy inflammation response. It is also thought to help cardio and liver function.
Blueberries: has been known as the super antioxidant fruit for quite some time. It is also very low in sugar compared to other fruits.
Fermented foods/veggies: kimchee, sauerkraut, miso, and kefir are good examples of fermented foods that can help fight inflammation. These foods ensure your natural bacteria in your gut are healthy and helping fight against inflammation and aids your immune system.
There are also foods to avoid when fighting inflammation. Be sure to eliminate or limit refined sugars, high fructose corn syrup, transfats, and fried foods. These can all raise inflammation levels.

Take the Next Step
Sign Up Below for More Tips on Healthy Alternatives!
Reader Interactions