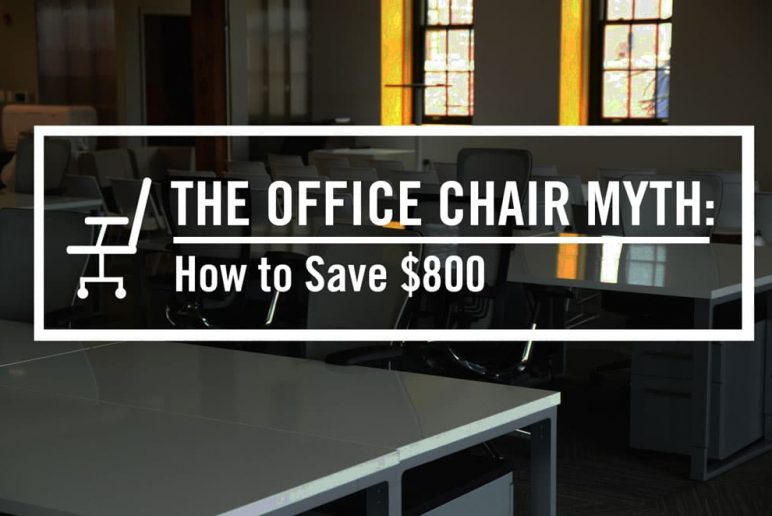 The Office Chair Myth: How To Save $800
April 07, 2015
How many of you have heard the term "ergonomics"? When I first finished graduate school back in 2001, this was still a major point of emphasis in the workplace. Especially with office workers who are seated at desks and using computers 8 to 9 hours a day. There was a plethora of research articles on how proper ergonomics can reduce workplace injury, cut worker's compensation costs, reduce employer costs, etc. Because of this, many companies spent thousands of dollars getting their employee work stations modified, adjusting computer screen heights, using under mount keypads, wireless mice, foot stools, etc. But the biggest expense of them all?
The office chair.
I recently did a search for "ergonomic office chair" and I was blown away by the choices and the prices. They go from as little as $100 and some cost over $800! Lumbar support, adjustable handles, angled seats to promote better lumbar positioning, various levels of cushioning, adjustable arm rests, and on and on and on. There are so many choices! Think of how much more comfortable my employees and I would be with one of these amazing chairs!
Then I made a simple observation: I have about 15 employees in my office. Most of who spend a fair number of hours sitting in chairs. We have adjusted monitors, wireless devices, foot stools for those who request them, and yes, ergonomic office chairs. But the common trend I saw was this: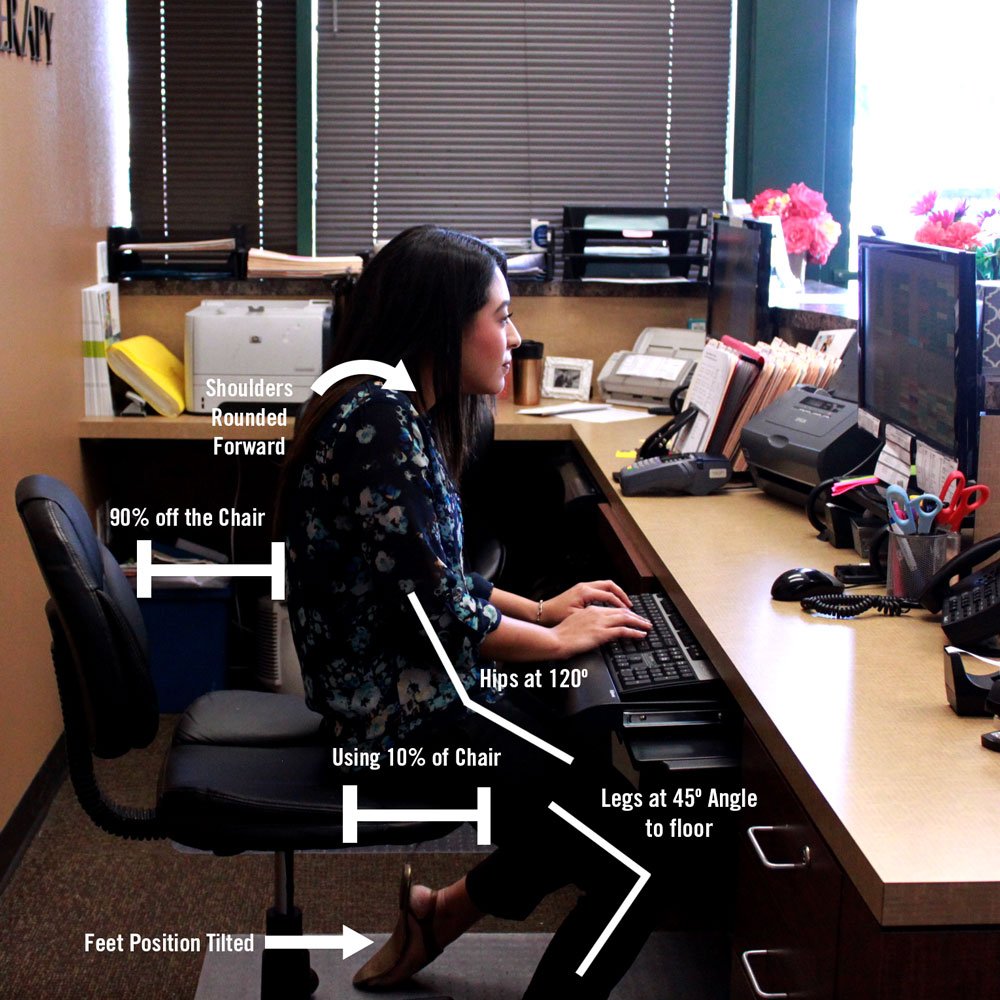 Just about every employee sits on about 10% of the actual seat. That incredible built in lumbar support? It doesn't even come close to touching their backs. And sure enough, as I sit right now typing, I am only using about 50% of my chair. I could get the same poor support from a cheap, plastic folding chair!
Technology is fantastic but it is only beneficial if we use it properly.
This is how to sit in a chair properly:
Sit full back in your seat, your hips and knees at 90 degrees angles
Rest your feet comfortably on the floor.
The lumbar support should help you to maintain the slight inward curve of your lower back.
See the picture below as an example: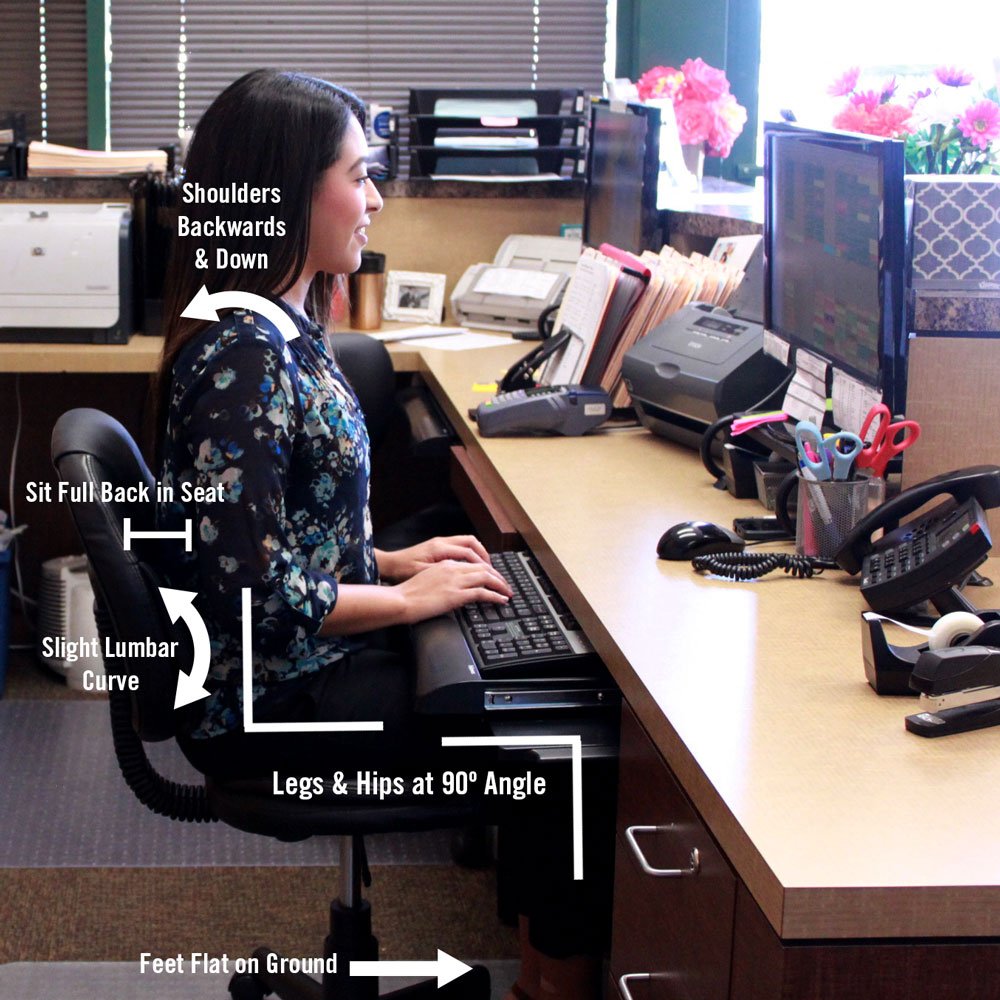 So, next time you feel some back or neck soreness while working at your computer, make sure you are using your chair properly. It can make a world of difference in the long run with the health of your back and once you master these basics, maybe you won't have to spend that $800 on your next chair!
Now that you have read this, where are you on your chair?
[sf_button colour="accent" type="standard" size="standard" link="http://cbphysicaltherapy.com/life-tv/" target="_blank" icon="" dropshadow="no" extraclass="mybutton"]Watch More Videos[/sf_button]
Reader Interactions