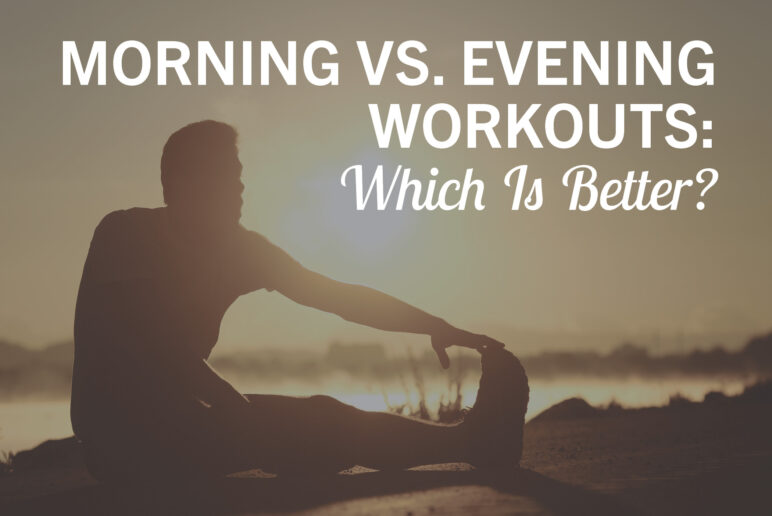 Morning Vs. Evening Workouts: Which Is Better?
June 29, 2022
Let's start by making this clear: exercise, no matter what time of the day, is ALWAYS better than no exercise at all! Don't let this blog discourage you from exercising just because it doesn't match up with the "best" time of day to get a sweat in! This blog is comparing the metabolic impact of exercise performed at different times of the day.
In general, physical exercise benefits your body's:
Metabolism

Metabolism is the process by which your body converts what you eat and drink into energy.

Balance of Energy

The body's balance of energy is when the number of calories eaten equals the number of calories used.
Studies have shown that there are different metabolic responses to exercise when completed at different times of the day. Since there are several benefits to regular exercise, efforts are ongoing to identify which types, frequency, intensity, and duration of exercise provide the most optimal metabolic responses.
Some studies suggest that evening workouts demonstrate better metabolic responses through a few different mechanisms:
Our bodies consume

lower amounts of oxygen

, leading to improved exercise efficiency.
The

lower workload

on the heart and a lower rate of perceived exertion.
We have a greater reliance on carbohydrates in the evening, which also contributes to

less oxygen consumption

and

lower glycemia (glucose in the blood)

.
Higher body temperatures in the evening are linked to

better muscle performance

and therefore

improved exercise capacity

.
In conclusion, studies suggest that the optimal time of the day to exercise is in the evening based on its effects on metabolic processes, the real best time is the one that fits your schedule! The important thing is that you squeeze in that extra walk, play, or lift in whenever YOU can.
Need help improving your workouts? Call us to schedule an appointment to see how physical therapy at Coury & Buehler Physical Therapy can help you!
If you are experiencing any pain during or after your workouts, contact us! Our Physical Therapists are here to help. Fill out this form and we will contact you to schedule an appointment.
Reader Interactions