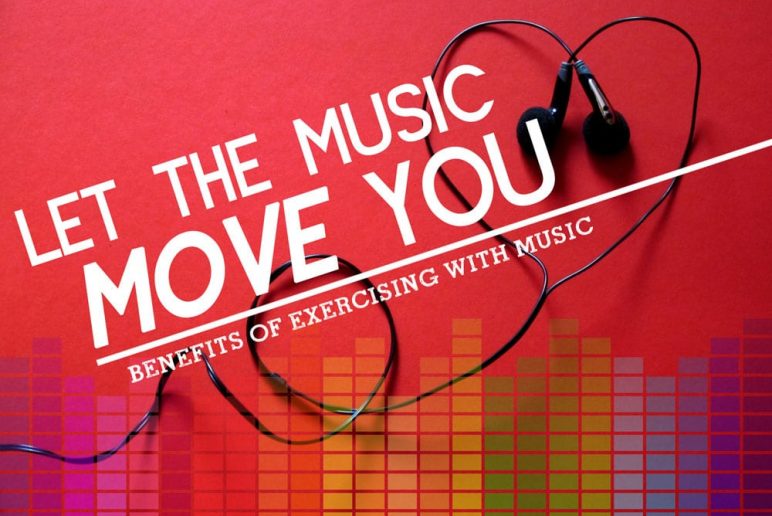 Let the Music Move You: Benefits of Exercising with Music
July 02, 2015
If you're anything like me, working out and listening to music go hand-in-hand. Listening to my favorite songs often helps me push out that extra rep, crank out that last set, and run that final lap. On the other hand, some of my worst workouts have been when I've forgotten to bring my Ipod (I admit I've since driven home to grab it more than a few times). I used to think I was just dependent on my playlist, but research has begun to show a number of benefits to using music during workouts. Here are some of the ways music helps to improve your exercise sessions: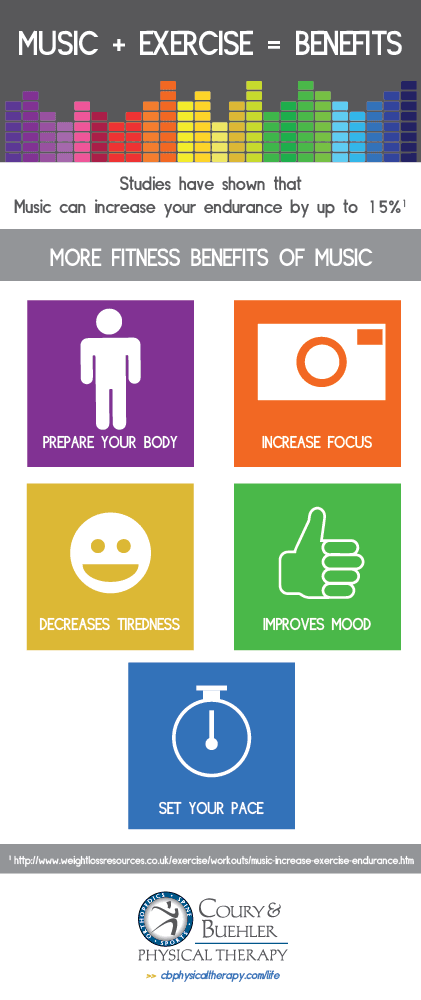 1) Prepares your body
Listening to a moderately fast tempo song (120 to 140 beats per minute) helps to increase your heart rate and improve your level of alertness. This helps prepare your body for what is about to come!
2) Increases focus
There are all kinds of things that can distract you from your workout. The girl on the treadmill next to you gossiping on her phone. Big Dave slamming the 100 pound dumbbells on the ground after his set. Whatever it is, music can help you block out these noises and stay focused on the task at hand. Just make sure to keep the volume in check to protect your hearing!
3) Decreases how tired you feel
Listening to some of your favorite tunes not only distracts you from what is going on around you, but also with what is going on with your body (in a good way). The right song can help you feel less fatigued, letting you push farther when you may have otherwise quit!
4) Improves your mood
Your favorite songs have been shown to bring on positive emotions. This is due to reminding you of a positive time in your life which you associate the song with. The result is a more positive mentality, allowing you to really focus on achieving your goals.
5) Helps set your pace
Your body tends to adjust to the beat of the music it is listening to. Depending on the rhythm of the song, this can either help or hinder your performance. Pick music with a rhythm that mimics the pace you want to achieve for maximum benefit.
Music provides plenty of benefits which can help you take exercising a step further. Finding out what songs motivate you most can add a fun twist to fitness. So what artists and songs have helped you with your workouts? Let me know below!
Want More Tips?
Sign up for LIFE+ to receive fitness tips all year round!
Reader Interactions