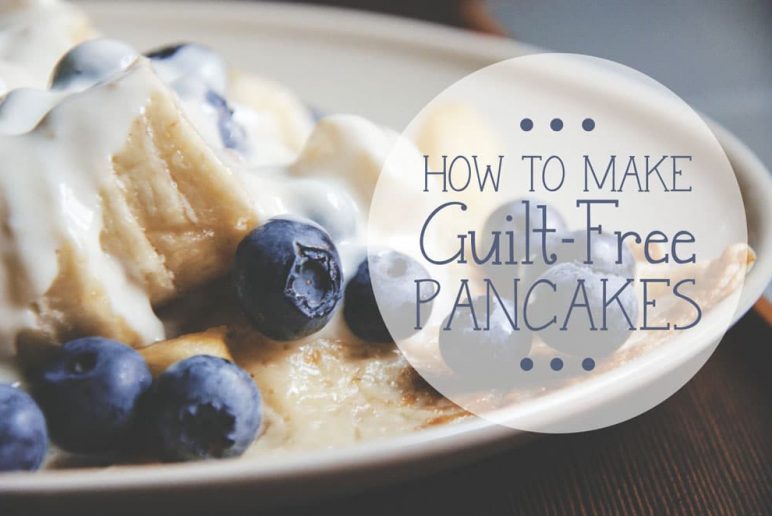 How to Make Guilt-Free Pancakes
June 14, 2016
I love my carbs and, on top of that, I love to eat.
However, I do not like paying the cost for eating an excess amount of carbs.
You feel me?
It is that very reason why I love making and eating protein pancakes.
They are not only easy to make but good for you!
Benefits of a Protein Packed Breakfast
helps with weight loss management
helps maintain lean muscle with weight loss
keeps you feeling full for a longer period of time
reduces the amount of calories you eat throughout the day
helps fuel your metabolism
Ingredients
1/4 cup or egg white from 1 egg
1 scoop protein powder
1 tbs vanilla almond milk, skim milk, or soy milk
1 tsp cinnamon
1/2 banana (mashed)- mash first, then add!!
1 tsp chia seeds (optional)
1 tbsp peanut butter
Handful of fresh blueberries
Cut up banana pieces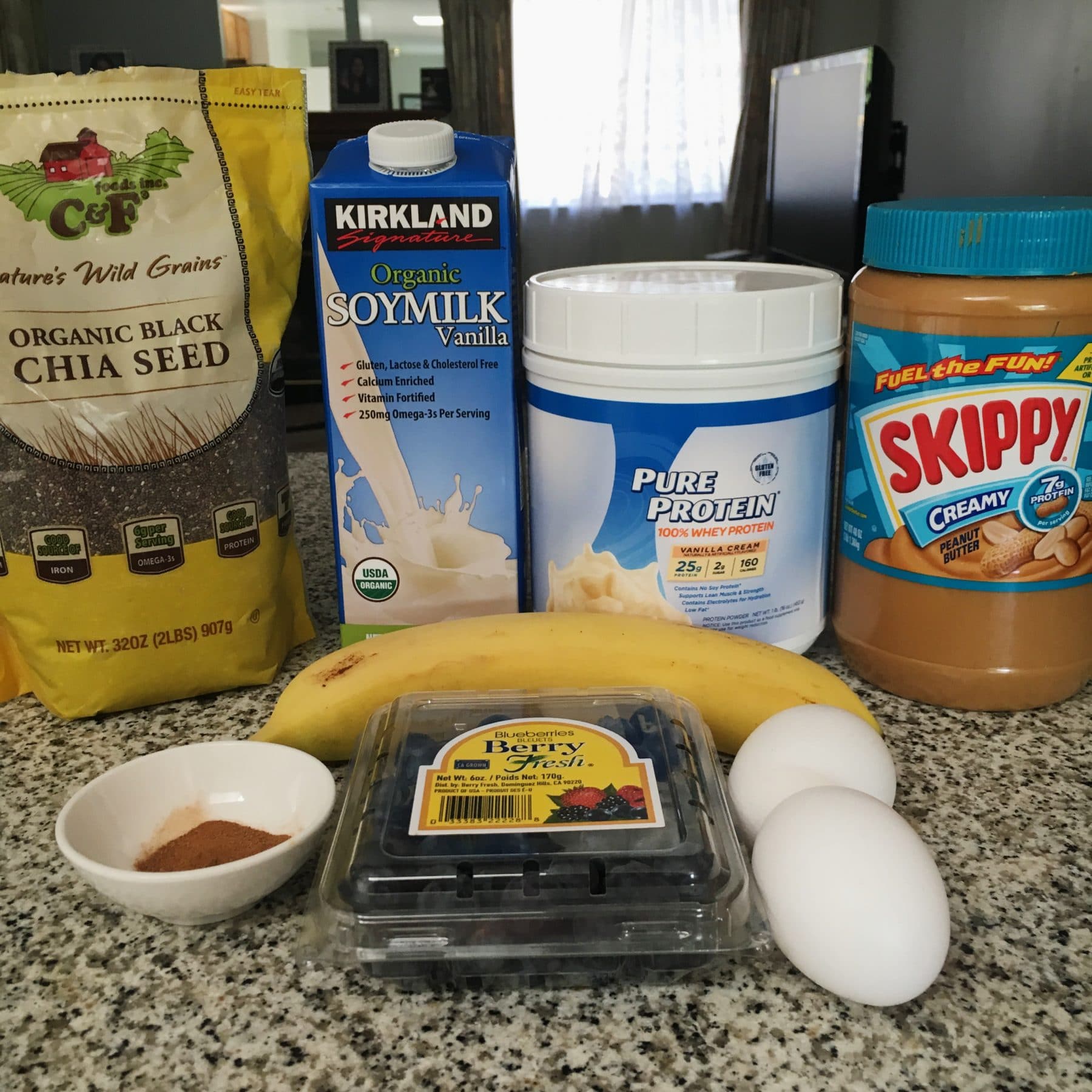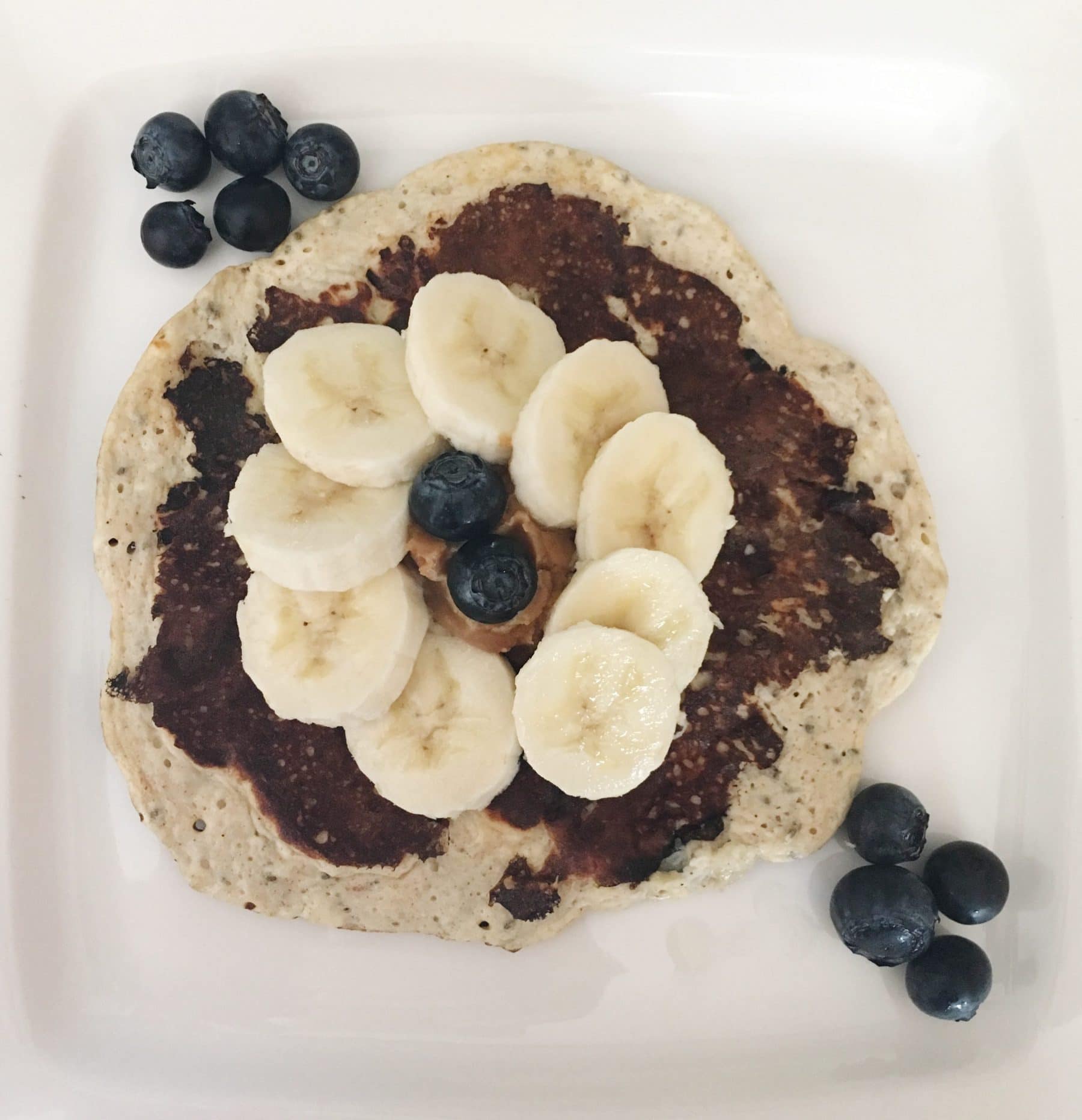 How To
Add ingredients in a bowl and stir.
Pour into a pan that has been sprayed with oil cooking spray- heat on medium.
Cook one side until you see bubbles forming in your pancake. Be careful not to leave it on one side too long because the pancakes are easy to burn!
Carefully flip the pancake over and cook on the other size until the middle is done.
Add agave syrup or 100% maple syrup to your hearts content!
Add one tbsp of peanut butter, blueberries, and sliced bananas to top off your masterpiece!
Enjoy!
Have fun with the recipe
and add your favorite
fruits or toppings!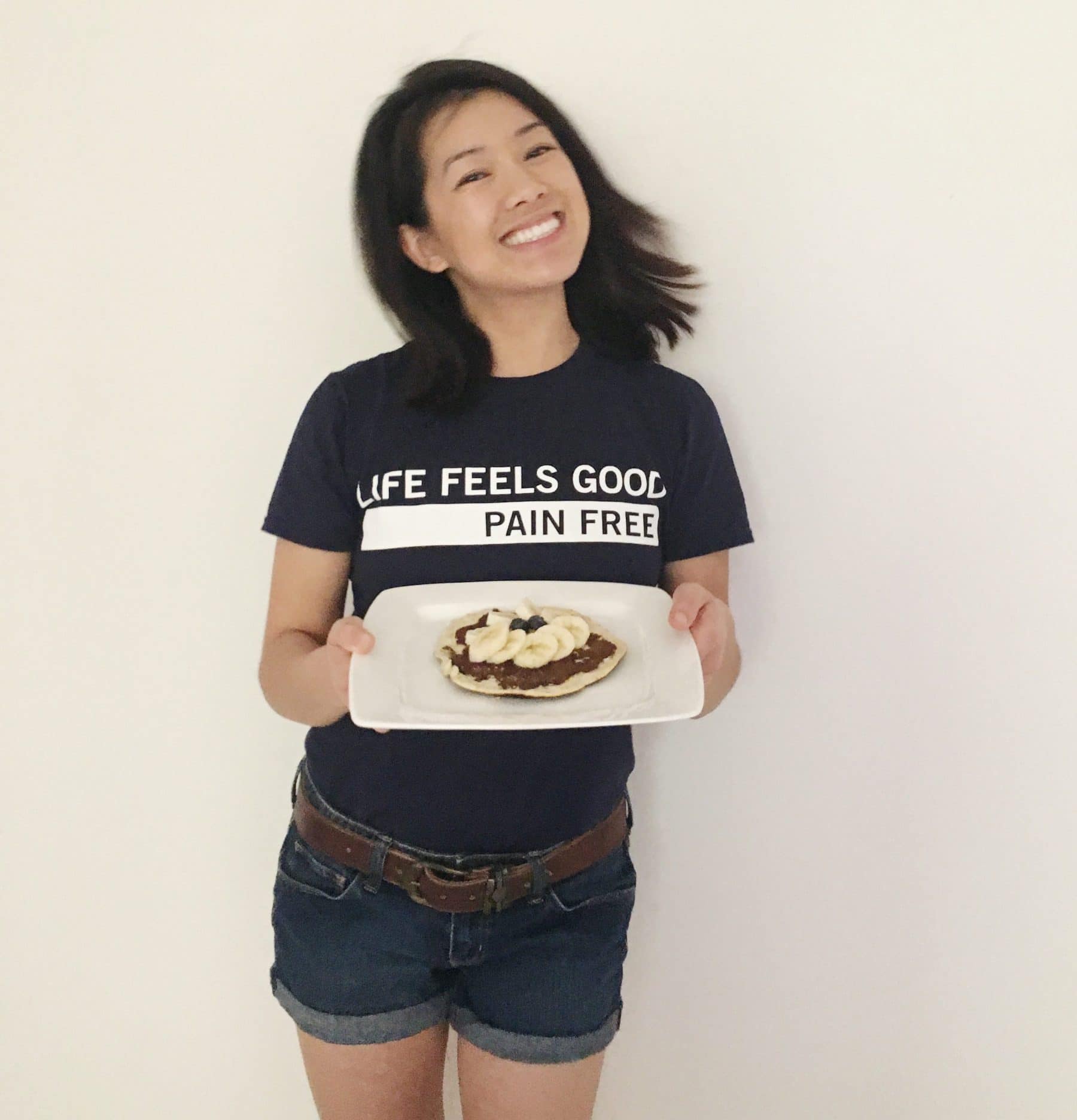 Do you know of any other protein pancake recipes that you love? Share it below!
Get a Printable Copy of This Recipe!
Hungry for more healthy recipes?
Sign up for Life+!
Reader Interactions