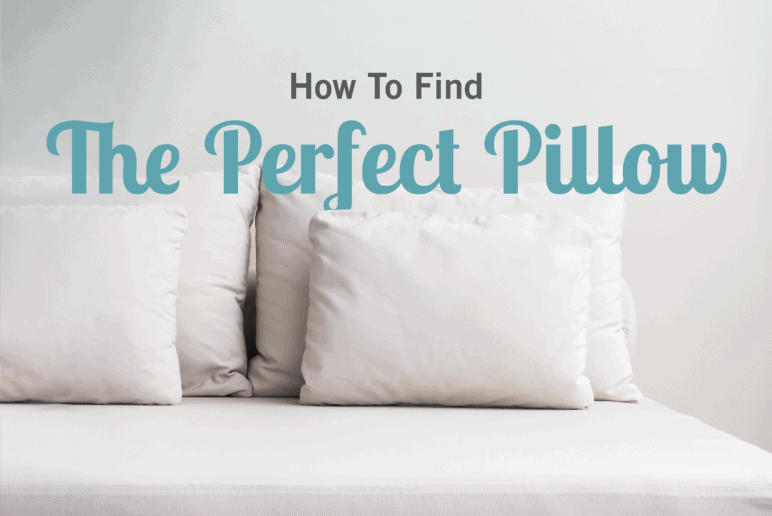 How To Find The Perfect Pillow
December 02, 2021
Now that you know how to choose your mattress, here are a few tips for picking out your perfect pillow for different sleeping positions. This will help to maintain proper alignment of your spine as well as the curve of the neck and head.
Our Spine Consists Of 3 Curves:
The cervical spine (neck) supports the head
The thoracic spine (mid-back) supports the upper body
The lumbar spine (low back) supports the waist and up
Choose Your Pillow According To How You Sleep:
Side Sleepers
Pillow needed: Firm or extra firm pillow.
10 cm (4 inches) from the top of the mattress. A thicker pillow is needed than that of back sleepers.
Place a pillow between bent knees to maintain the natural alignment of the lower back.
Back Sleepers
Pillow needed: Medium-loft or medium-firm pillow is needed.
This will support and cradle the head without losing the natural curve of your neck.
Placing a pillow beneath the knees eases the pressure on the facet joints in the low back.
Stomach Sleeper
Pillow needed: Relatively flat pillow.
Thin and soft scrunch-able pillow.
Place a flat pillow under the abdomen or pelvis to maintain the natural alignment of the lower back.
Remember these tips when getting ready to call it quits after a long stressful day. Try adjusting your pillows to see if they help you to a refreshed, energized, and ready to take on the world the next day. Leave a message below to let me know how it worked out.
Cai D, Chen HL. Ergonomic approach for pillow concept design. Appl Ergon. 2016 Jan;52:142-50. Epub 2015 Jul 28. https://www.consumerreports.org/pillows/the-best-pillow-for-a-good-nights-sleep/
Do you have neck pain when you wake up? Our Physical Therapists can help you! Fill out this form and we will contact you to schedule an appointment.
Reader Interactions