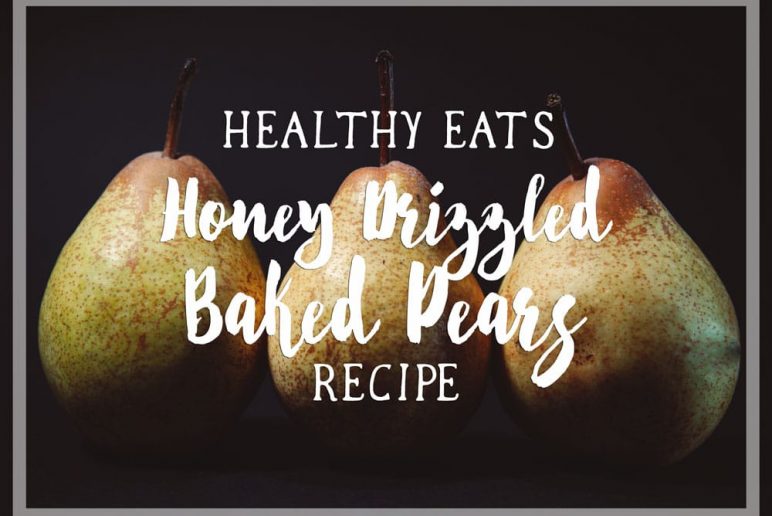 Healthy Eats: Honey Drizzled Baked Pears
December 08, 2016
Why stuff yourself to the point of discomfort after a hearty Christmas dinner?
Change things up this year by trying this easy recipe for light, yet naturally sweet, baked pears sprinkled with cinnamon and your favorite honey. Impress your family with this delicious and nutritious dessert that won't leave you feeling guilty. This healthy dessert is so simple to make, and your family will be telling you all night how fancy it is.
Ingredients:
Peeled and halved pears (Keep the skin if you want some extra fiber)
1 tablespoon unsalted, melted butter
1 teaspoon pure vanilla extract
½ teaspoon ground cinnamon
Honey of your choice
Directions:
Preheat oven to 350 degrees F. Butter a 9 x 13 baking dish with 1 teaspoon butter.
Peel the pears (unless you want the extra fiber), halve and core.
In a small bowl, whisk together the butter, vanilla, and cinnamon. Lightly brush the pears with the mixture.
Arrange the pears in the prepared baking dish, cut side down. Bake for 20-30 minutes on each side, or until fork-tender, basting them with the pan juices when you flip them over.
Remove from oven, drizzle with your favorite honey, and garnish with a couple of mint leaves. Voila!
Extra Steps:
Don't like pears? Try the same thing with apples (will probably need to bake longer) or figs!
Want a little crunch? Sprinkle with chopped almonds, walnuts, or pistachios!
Splurging? For a slightly less healthy version, add a small scoop of Vanilla Bean Ice Cream.
Why wait until Christmas? Try it today!
Handy Pinnable Guide!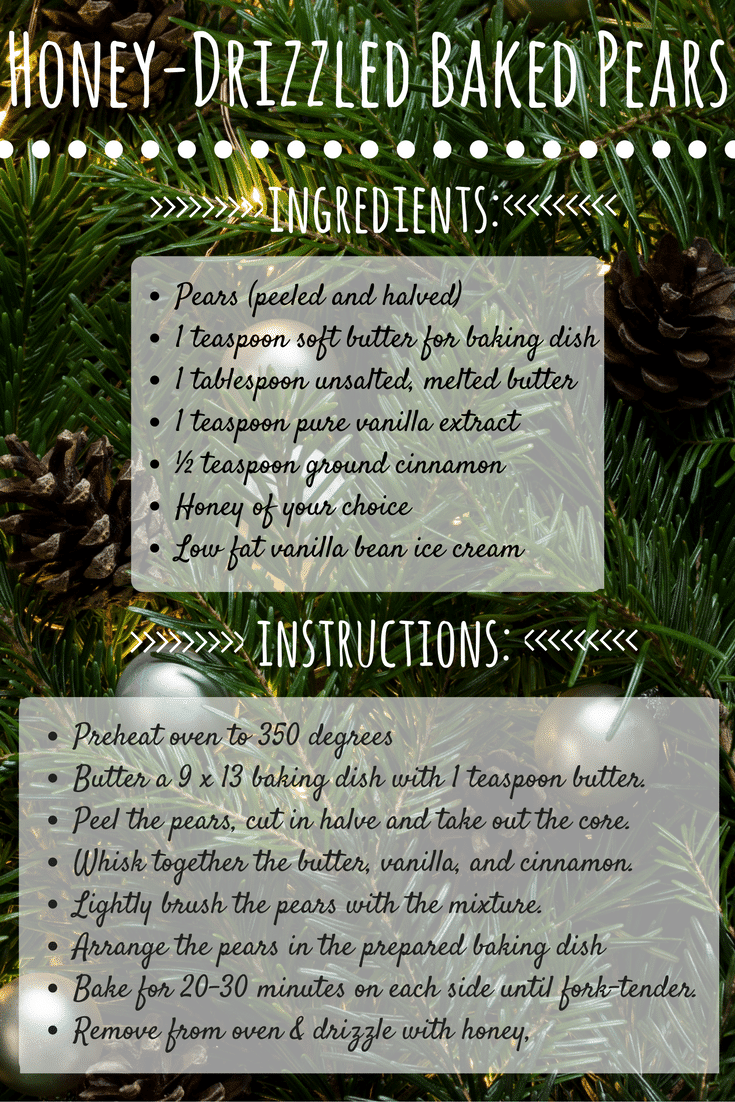 Hungry for more healthy recipes?
Sign up for Life+!
Reader Interactions