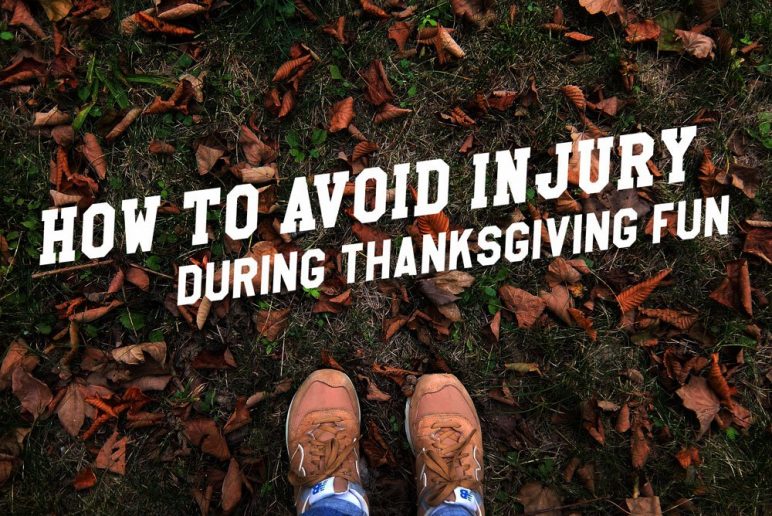 How to Avoid Injury During Thanksgiving Fun
November 22, 2016
You look forward to it every Thanksgiving, only to find yourself immobilized by pain and soreness for the rest of the weekend.
I'm talking about your flag football game that you play the day-after-Thanksgiving with your family every year and your team almost always wins. However, you find yourself paying for it a week afterward.
Follow these simple tips to avoid injury this Turkey Games:
1. DYNAMIC Warm-Up
You need to gradually get moving so you don't immediately start asking your muscles to produce high force contractions, which would be sure to lead you to a pulled muscle early on in your game.
Jumping Jacks (2 minutes)
Jump Rope (2 minutes)
Alternating High Knees (1 minute)

Bring your knee up so that your hip and knee are both at 90-degree angles.
Jump to the other leg to continue switching feet.

Inchworms (10 repetitions)

Start in a plank position with the palms of your hands flat on the floor under your shoulders and your toes on the ground.
Walk your feet up behind your hands while keeping the legs relatively straight.
Then walk your hands out forward until you are in plank position again.
Repeat.
2. Stretch
To avoid muscle strains and next day soreness (aka DOMS: delayed onset muscle soreness), it's super important to stretch both before AND after any physical exertion.
Make sure you hold the position for at least 30 seconds – research shows that this is the minimum amount of time it takes for muscles to actually relax and begin to lengthen.
Quads, hamstrings and hip adductors (groin), pecs, and the back of the shoulders are a few muscle groups that you want to target for any running and throwing activity.
Doorway Pec Stretch (1 minute)

Stand in the middle of a doorway with your elbows elevated to about shoulder level.
Press your forearms into each side of the threshold of the door.
Take a small lunge step forward to stretch the chest.
Squeeze your shoulder blades together to get a little extra stretch.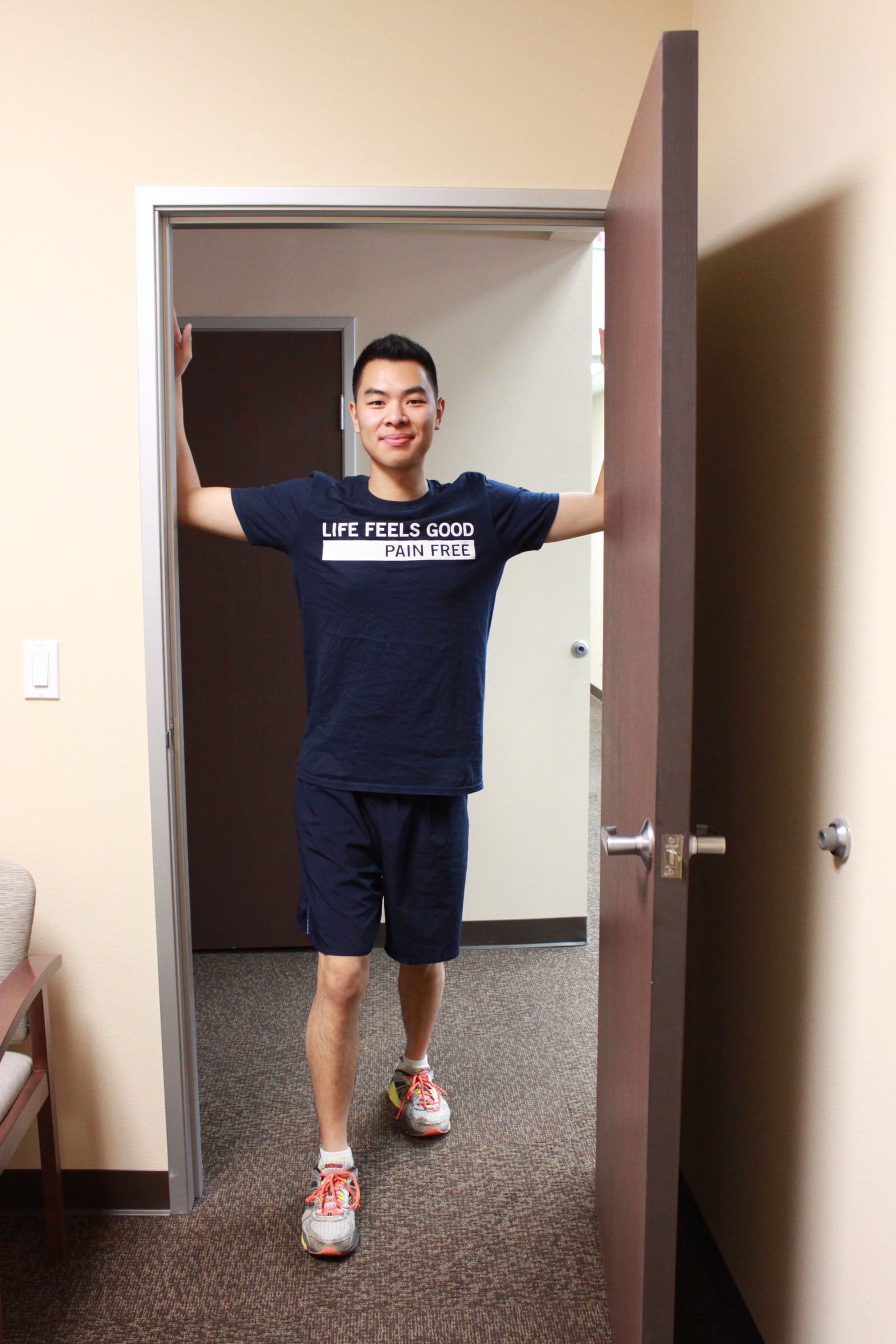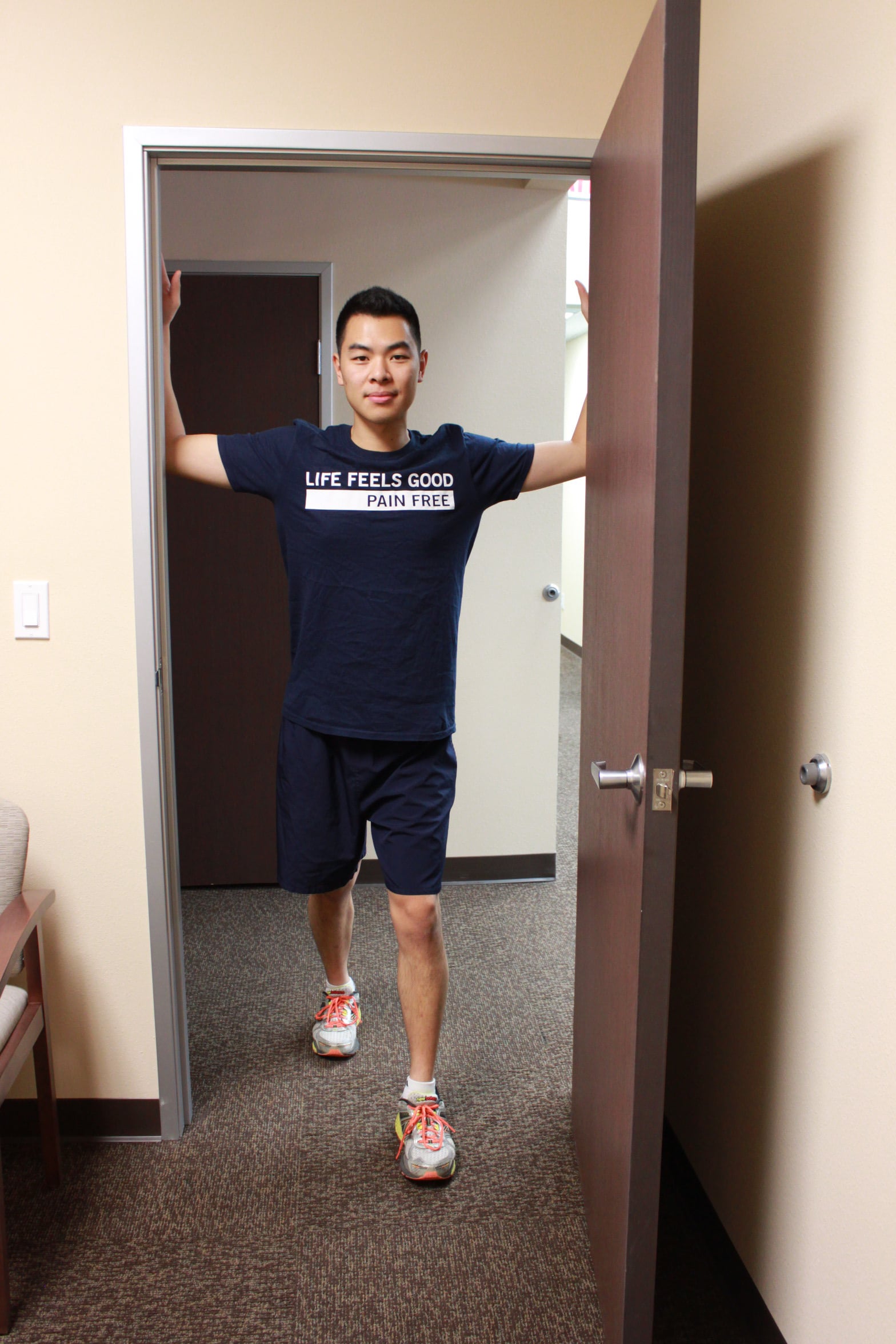 2. Posterior Shoulder Stretch (1 minute)
Pull one arm horizontally across your chest.
Hold in place with the other arm.
Avoid shrugging your shoulders up by your ears
Try to keep your shoulder blade pinched back.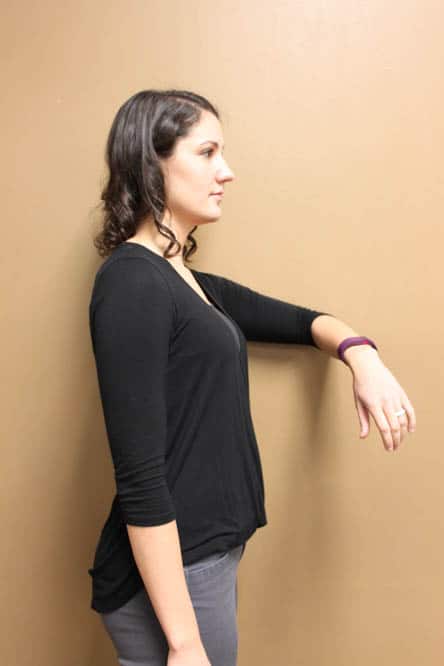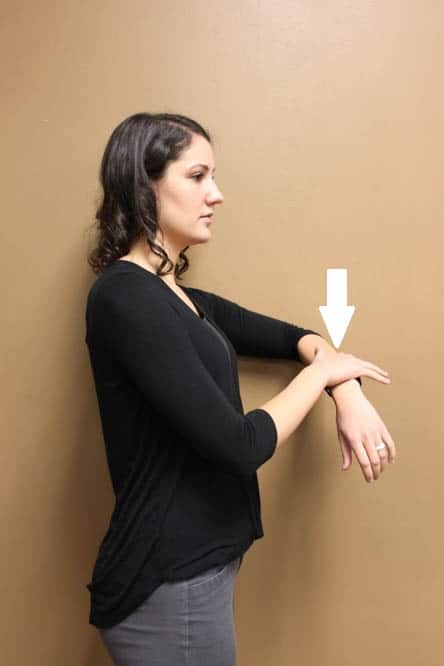 3. Groin Stretch (1 minute)
Sitting on the floor, move your legs so they are in a "V" position.
Slowly bend forward at the hips until you feel a good stretch in the back and inside of your thighs.
Avoid rounding the back because this will place unnecessary stress on your spine and spinal cord!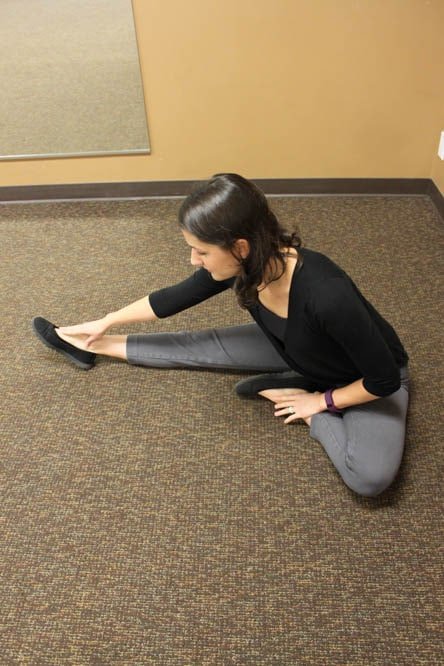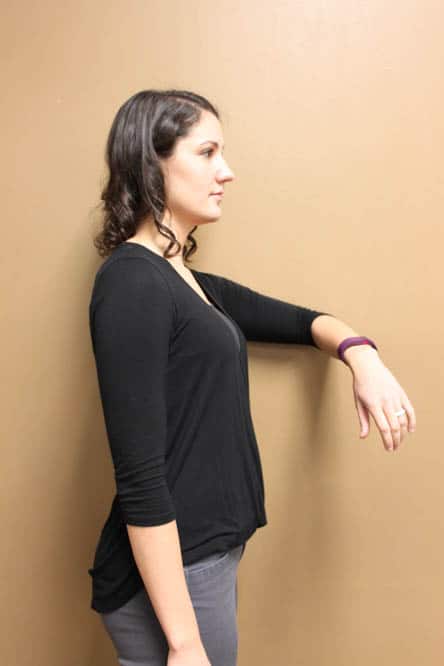 4. Quadriceps Stretch (1 minute)
Stand next to a counter or table where you can place one hand to maintain balance.
Bend your knee and reach your same-side hand around to grab the ankle.
Pull your foot as close to your bottom as you comfortably can.
Avoid arching the back by "crunching" your lower tummy.
Your knees should stay right next to each other.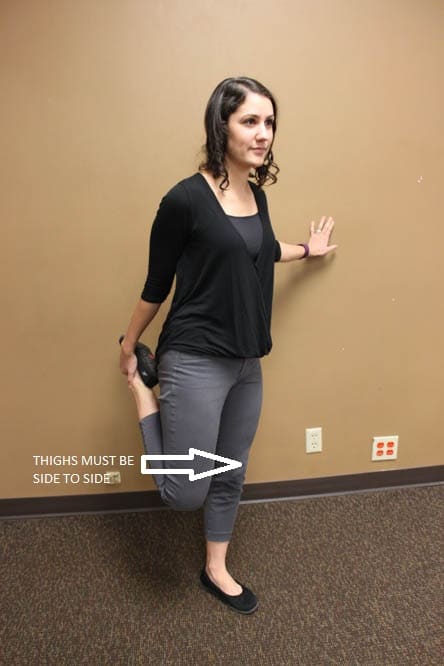 3. Cool Down
It is hugely important to do a cool down, but it's often forgotten after exercise.
When we workout, our vessels dilate to bring more blood and oxygen to our working muscles. If we abruptly stop exercising without a gradual cool down, blood will pool in our feet because our blood vessels are still dilated. This could lead to dizziness and light-headedness because your blood pressure drops. So please don't forget to cool down!
Go for a Short Walk

Even 5 minutes should be enough.

Recumbent Air Bicycles (3-5 minutes)

Laying on the floor, bring the legs up and circle your feet back and forth as if you were riding a bicycle.

Ankle Pumps (3 minutes)

Laying on the ground with or without your feet elevated.
Alternate pointing your toes away from you and pulling your toes up towards your nose to pump the blood back up your legs.

Heel Raises (25 repetitions)

Similar to ankle pumps, but standing.
Raise up onto your toes and slowly lower back down.
Try to keep your knees straight the whole time.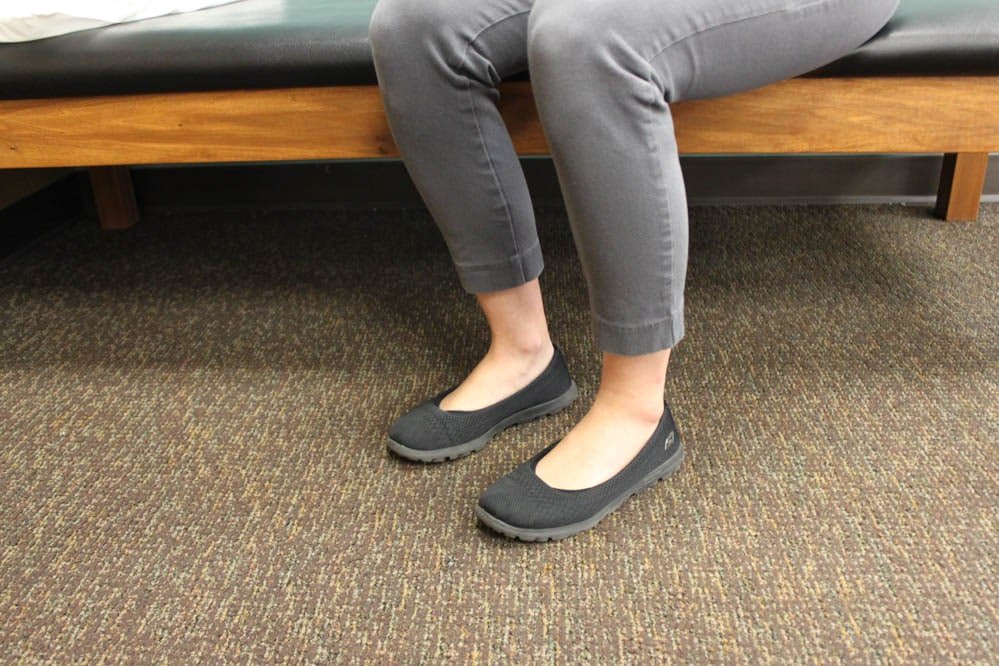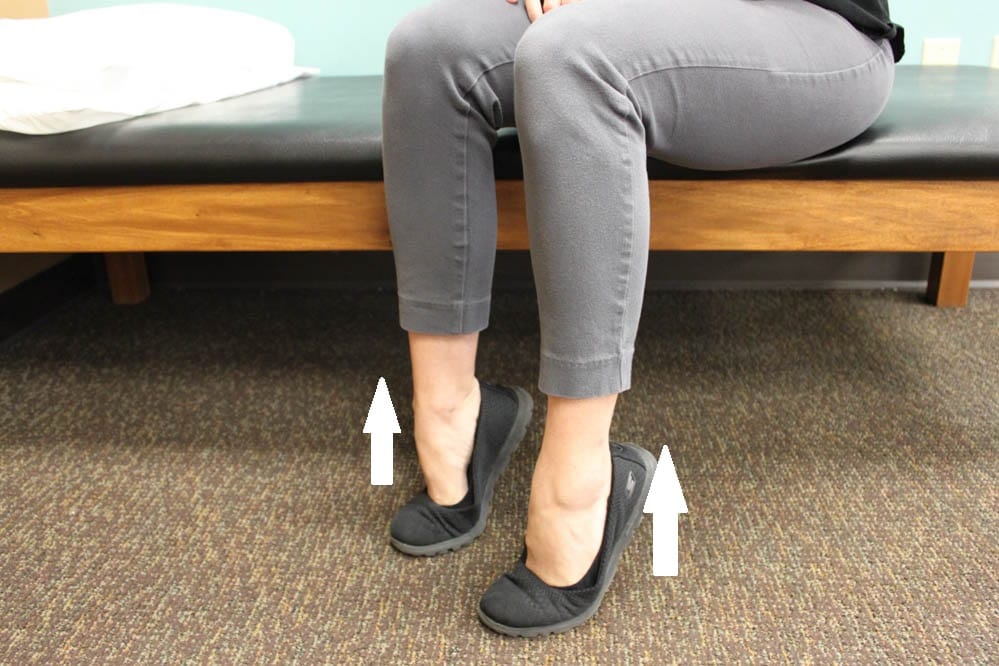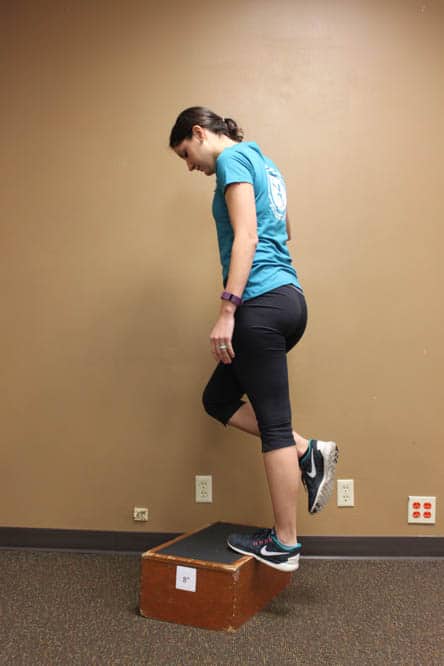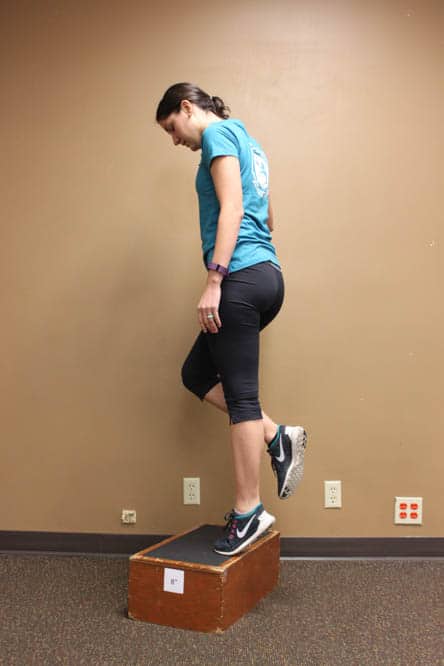 Have any warm up, stretches, or cool down ideas that you'd like to share?
Leave a comment on how this helps you avoid pain and soreness this Thanksgiving.
Better yet, send us pictures of you and your family during your Turkey games!
Pain or Injury Preventing You from Joining the Fun?
Sign up for a FREE Assessment with CBPT!
Reader Interactions