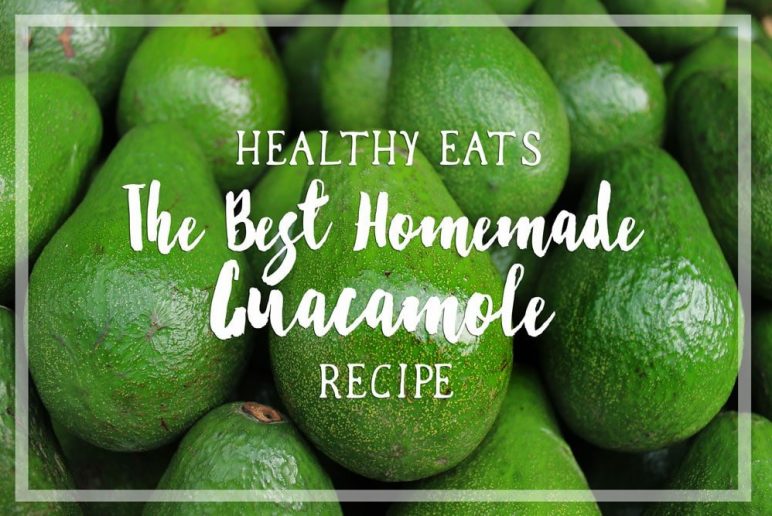 Healthy Eats: The Best Homemade Guacamole Recipe
October 25, 2016
Are you sick and tired of store-bought guacamole?
Who knows what they really put into the guac?
Try this amazing guacamole recipe as a healthy and delicious alternative!
Avocados are super popular for good reasons. There are many health benefits that avocados bring such as providing nearly 20 essential nutrients including fiber, potassium (more than bananas), vitamin E, B-vitamins, and folic acid.
Avocados are also a "nutrient boosters" which means that they absorb fat-soluble nutrients like vitamin A, D, K, and E. Avocados are also high in fat, but it is the GOOD kind of fat. They contain oleic acid which is a monounsaturated fatty acid similar to those found in olive oil that can help lower blood lipids (cholesterol). So you can indulge in this snack without feeling too guilty.
This recipe is also quick and easy-to-make and it will leave all your guests wanting more!
Preparation takes 10-15 minutes and it serves about 4-6 guests.
Ingredients:
4 large Haas Avocados (ripe, slightly soft)
1/2 lime
Fresh cilantro
2 red tomatoes
1 red onion
2 cloves of garlic
1 jalapeno pepper (optional – if you want to add some spice)
Salt
Ingredients:
Begin by cutting up into little squares.

Note: Cut in half first, then slice them into longitudinal strips then horizontally across to make squares. Be sure to save the pits, you will need them for later!

With a fork, mash the sliced avocados in a large bowl. Mash until it is a bit lumpy and not too smooth or mushy.
Next, chop the tomatoes, onions, garlic, cilantro and jalapeno.

Note: With the tomatoes, I usually remove the middle portion with the seeds to make it less watery.

Add the chopped ingredients into the bowl with the avocados and mix them all together.
Add salt to taste. (Add until flavors pop!)
Lastly, squeeze ½ lime juice into the bowl and lightly mix it in.
Don't forget about those pits! Place the avocado pits into the guacamole to keep it fresh and to add some authenticity!

Note: I only put in 2-3 pits so that it doesn't get in the way when I'm dipping my chips.

With plastic wrap, cover the bowl so that it is flushed onto the guacamole.
Place in the refrigerator for 10-15 min to allow all the flavors to marinade together
This recipe is best served with freshly made tortilla chips! Enjoy!
Handy Pinnable Guide!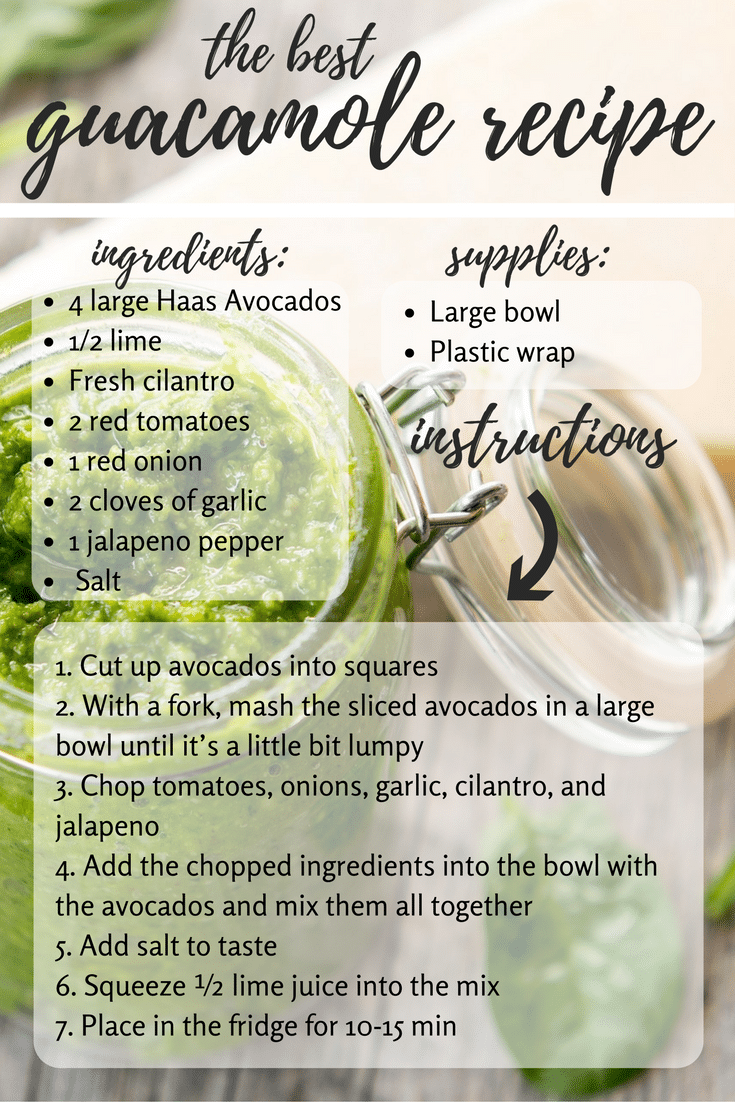 Hungry for more healthy recipes?
Sign up for Life+!
Reader Interactions