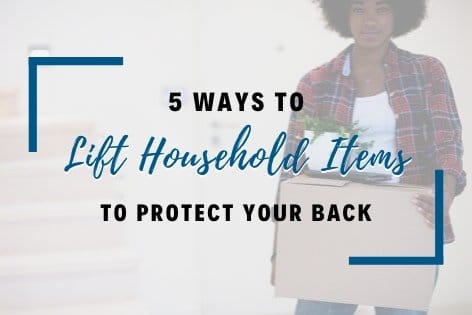 5 Ways to Lift Household Items to Protect Your Back
October 04, 2019
House cleaning for the holidays is right around the corner! This is the time to clear clutter to make room those those decorations. Here are 5 effective ways to lift and move those heavy boxes without hurting your back to keep you in top shape this holiday season!
Deep Squat Lift
Best when picking up medium weighted objects
Key Points

Maintain core activation and neutral spine
Draw hips down and back with knees apart
Keep object close to your body (decreases the amount of torque placed on the spine) – very important
Push up through your legs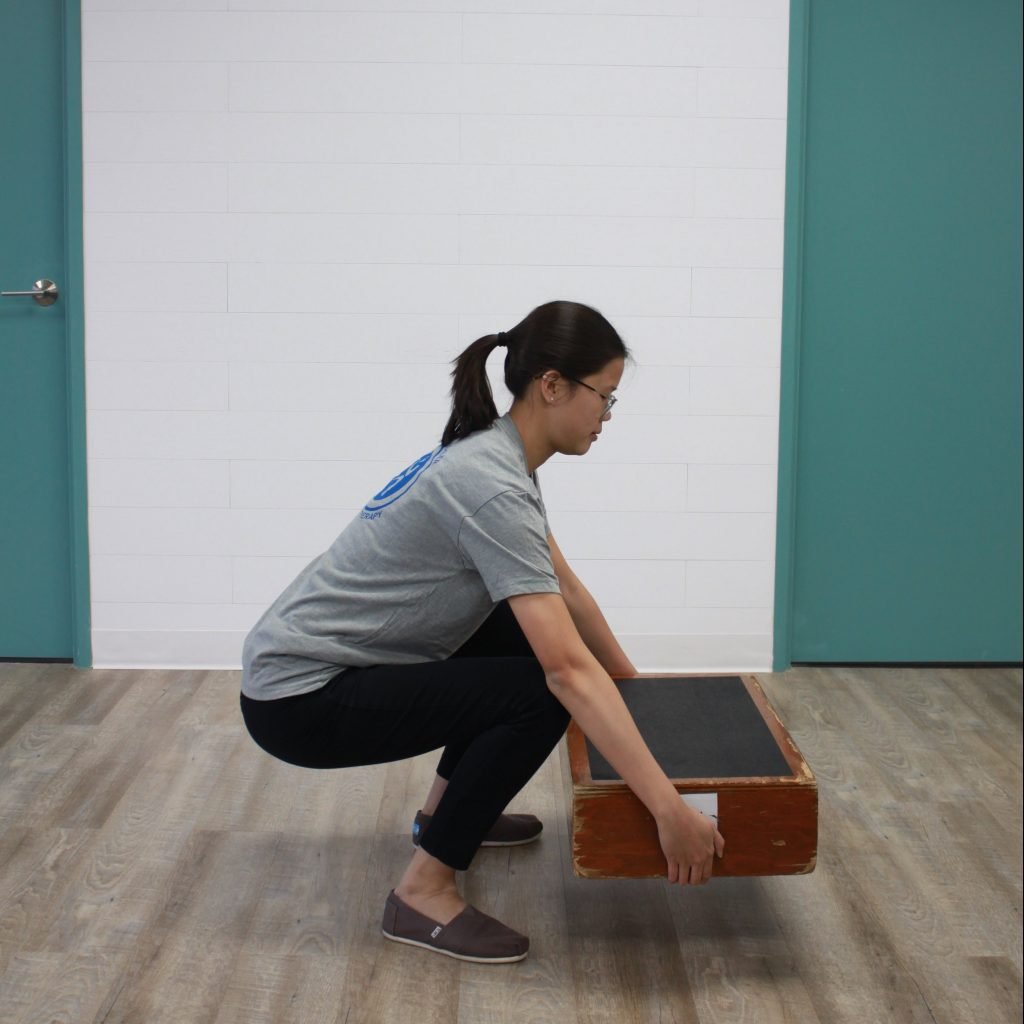 Hip Hinging
Good for picking up moderate to heavy objects.
Key Points

Maintain good neutral spine
Hinge at your hips and keep the knees bent slightly
Again, keep object as close to your body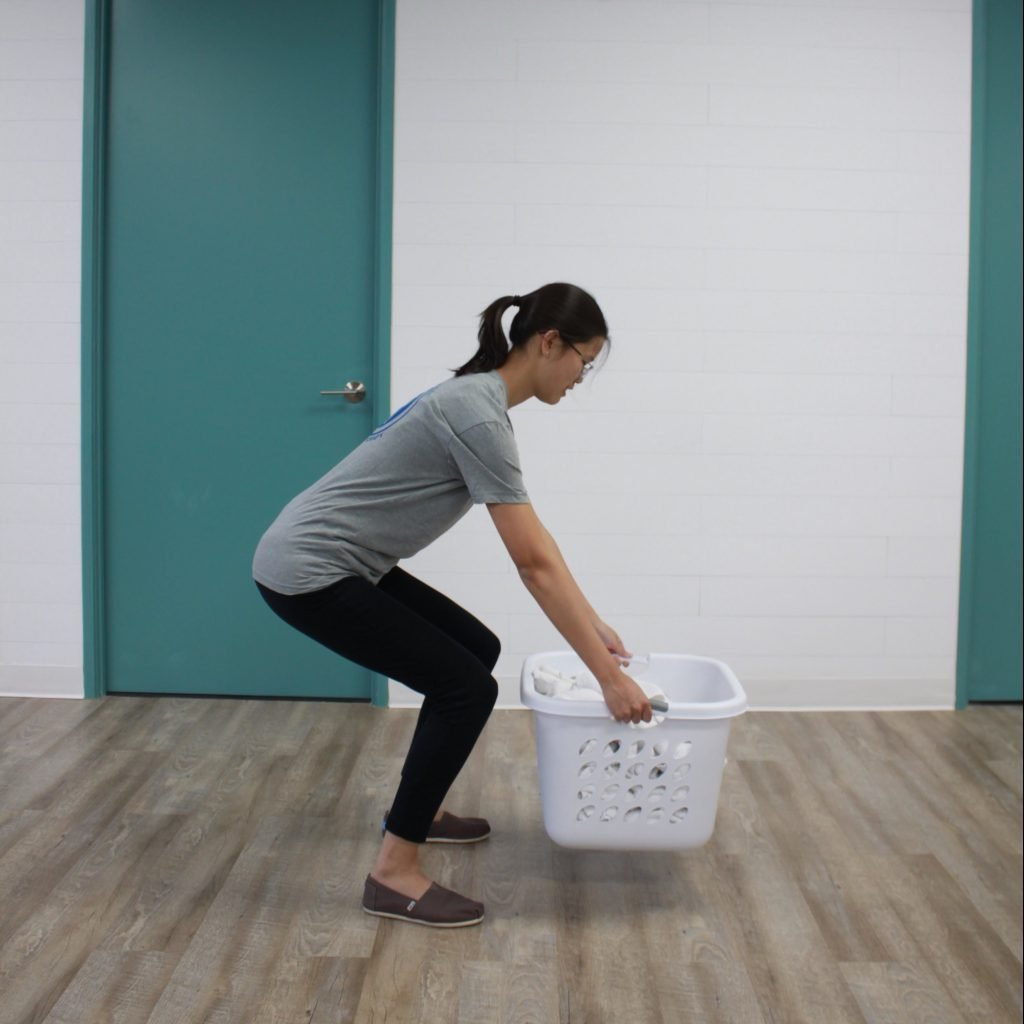 Half Kneeling Lift
Great for picking up medium weighted objects
Key Points

Get into lunge position with one knee on the ground
Place object on top of thigh and push up through the front leg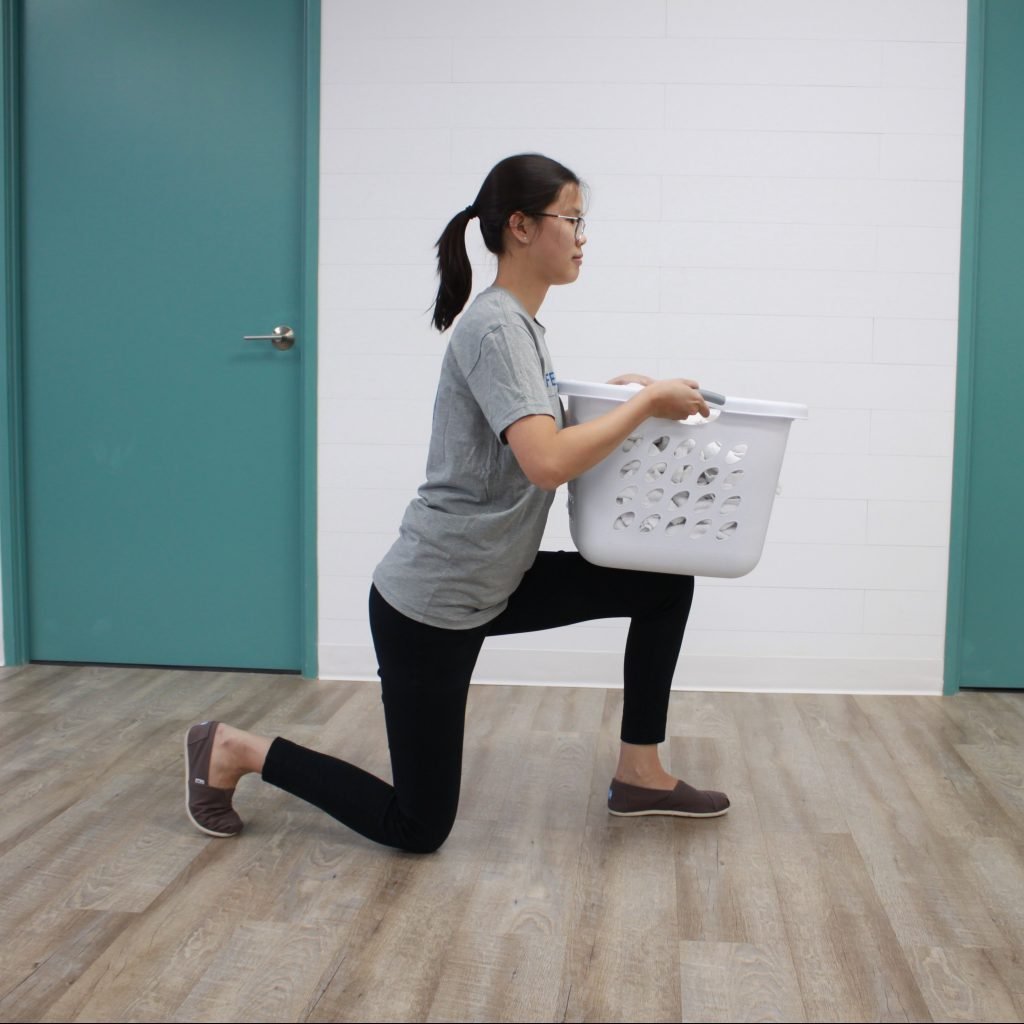 Golfer's Lift
Have you ever noticed how golfer's remove the ball from the hole? Quick way to pick up light objects.
requires good single leg balance
good posterior chain flexibility
kick back leg out to counter your balance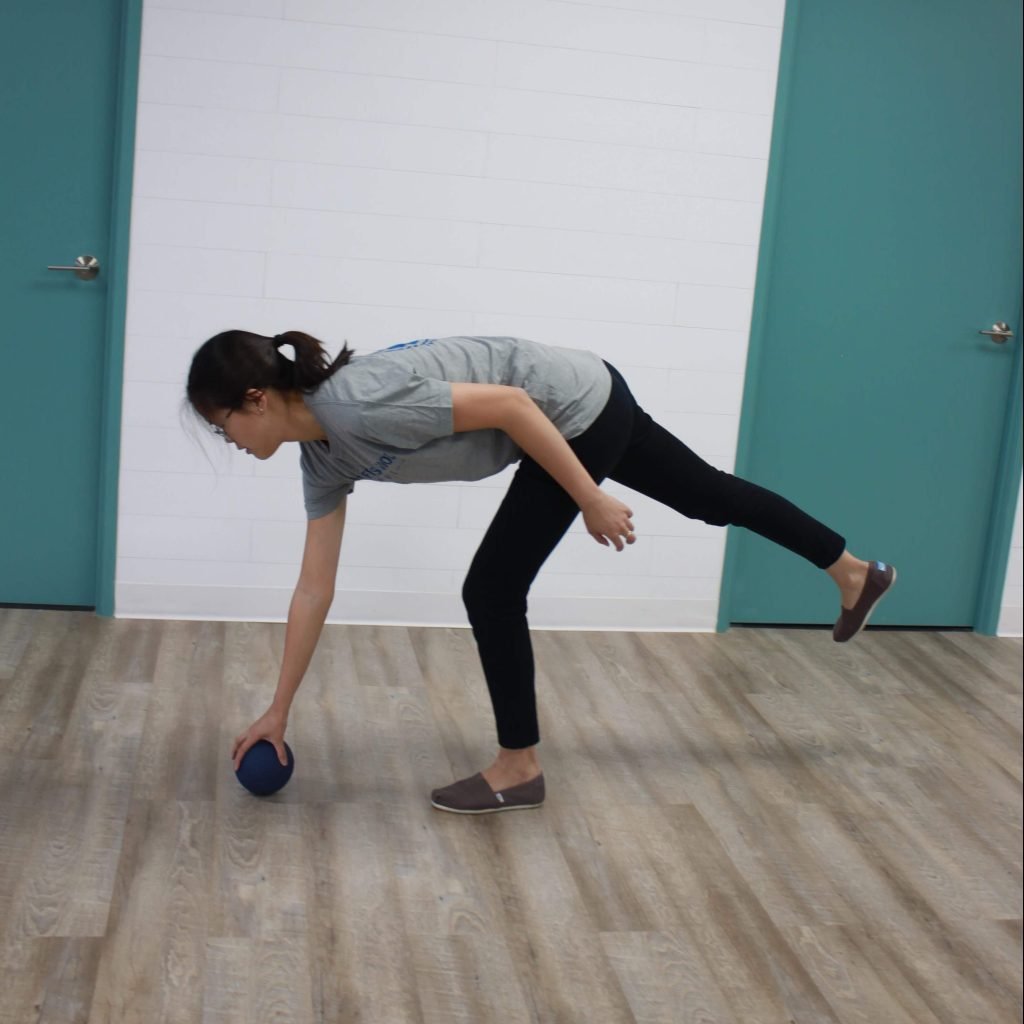 Stoop Lift
This is a great way to pick up luggage, grocery bags, boxes with handles, and light to medium objects.
Key points:

Bend at your knees
Maintain good neutral spine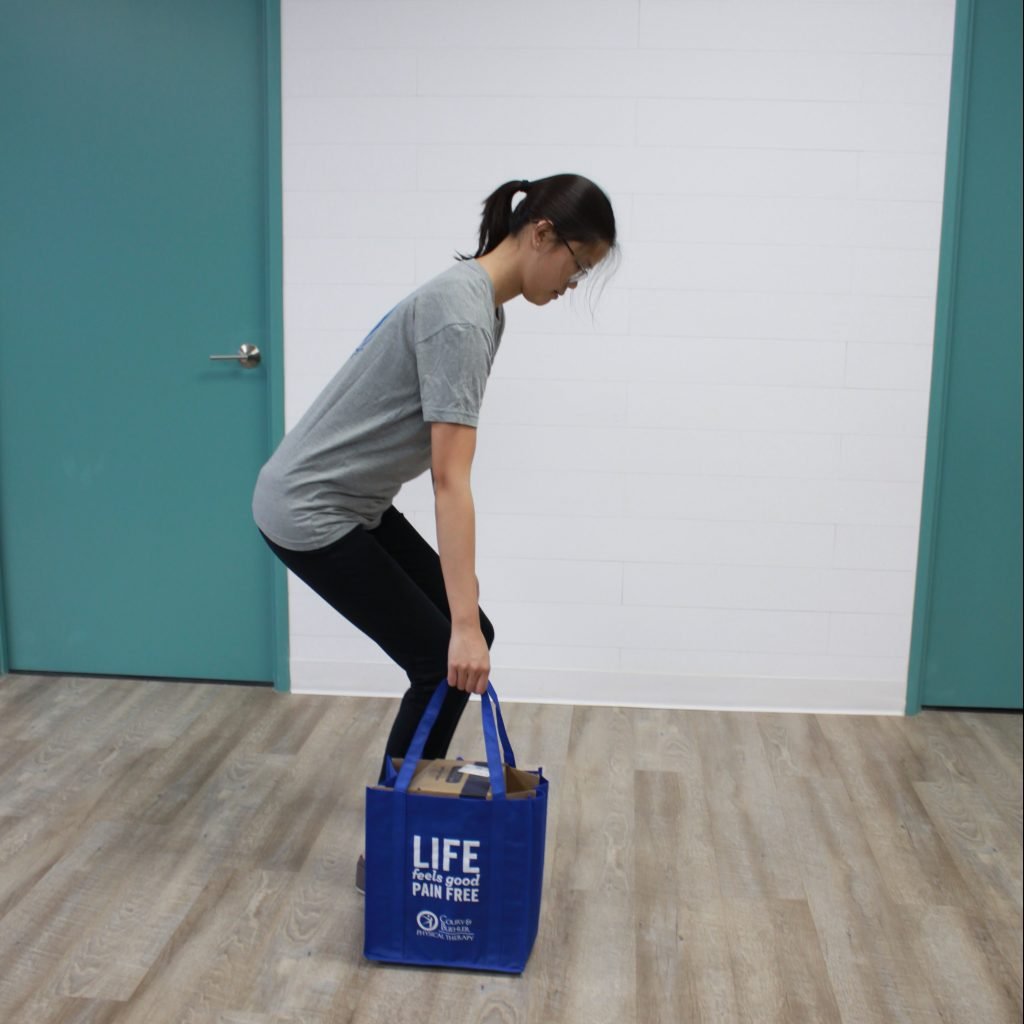 Tips:
Avoid combination of bending forward and twisting when lifting heavy objects.
Practice daily stretches to increase your hip and lumbar mobility.
Strengthen your glutes and core.
And if something is too heavy, ask for help!
There you have it! 5 simple ways to prevent injury to your low back and maintain a pain free life.
REQUEST A FREE CONSULTATION
We will contact you to confirm your appointment.
Reader Interactions