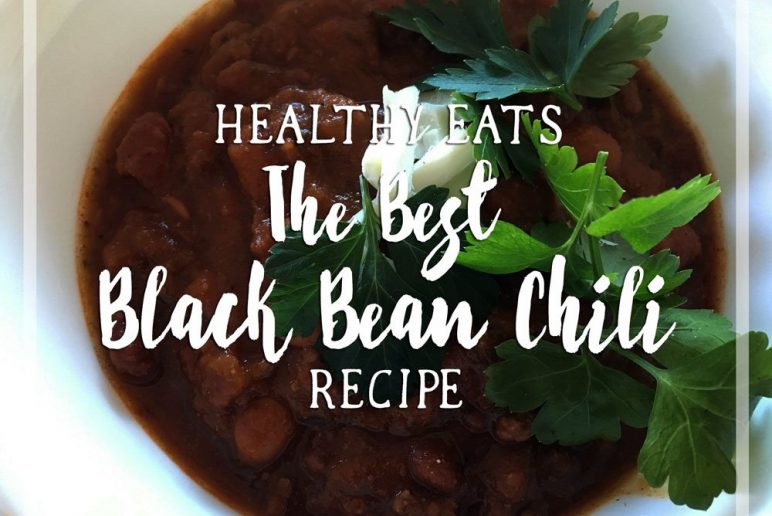 Healthy Eats: The Best Black Bean Chili Recipe
November 15, 2016
Enjoy this delicious and healthy chili made with black beans!
This is perfect for those cold nights when you just don't want to get out of bed. This homemade black bean chili will keep you nice and warm.
Black beans are rich in fiber, protein, flavonoid antioxidants, and omega 3-fatty acids. Even if you aren't vegetarian this is a great healthy alternative to adding meat. You won't even know the difference!
This recipe is super easy to make and it consists of simple yet flavorful ingredients. This recipe makes about 4 servings.
Ingredients:
1/4 cup olive oil
2 cups chopped onions
1 2/3 cups coarsely chopped red or green bell peppers
6 garlic cloves, chopped
2 tablespoons chili powder
2 teaspoons paprika
2 teaspoons dried oregano
1 1/2 teaspoons ground cumin
1/2 teaspoon cayenne pepper (add more, If needed, for spice)
3 15- to 16-ounce cans black beans, drained, 1/2 cup liquid reserved
1 16-ounce can tomato sauce
salt and pepper
Garnishes:
Chopped fresh cilantro
Grated Monterey Jack cheese
Non-fat Greek yogurt (substitute for sour cream) (see Corrie's blog post 5/19/16)
Directions:
Heat oil in a heavy large pot over medium-high heat.
Sauté onion, red or green peppers, and garlic together until onions are soft. (10 min)
Mix in chili powder, cayenne pepper, cumin, oregano, and paprika.
Add in black beans, tomato sauce, and ½ cup of bean liquid reserve.
Bring chili to a boil and stir occasionally.
Reduce heat to medium-low and simmer until flavors blend and chili is thick. (15 min)
Add salt and pepper to taste.
Scoop chili into a bowl
Garnish with chopped cilantro, monterey jack cheese and a dollop of nonfat Greek yogurt.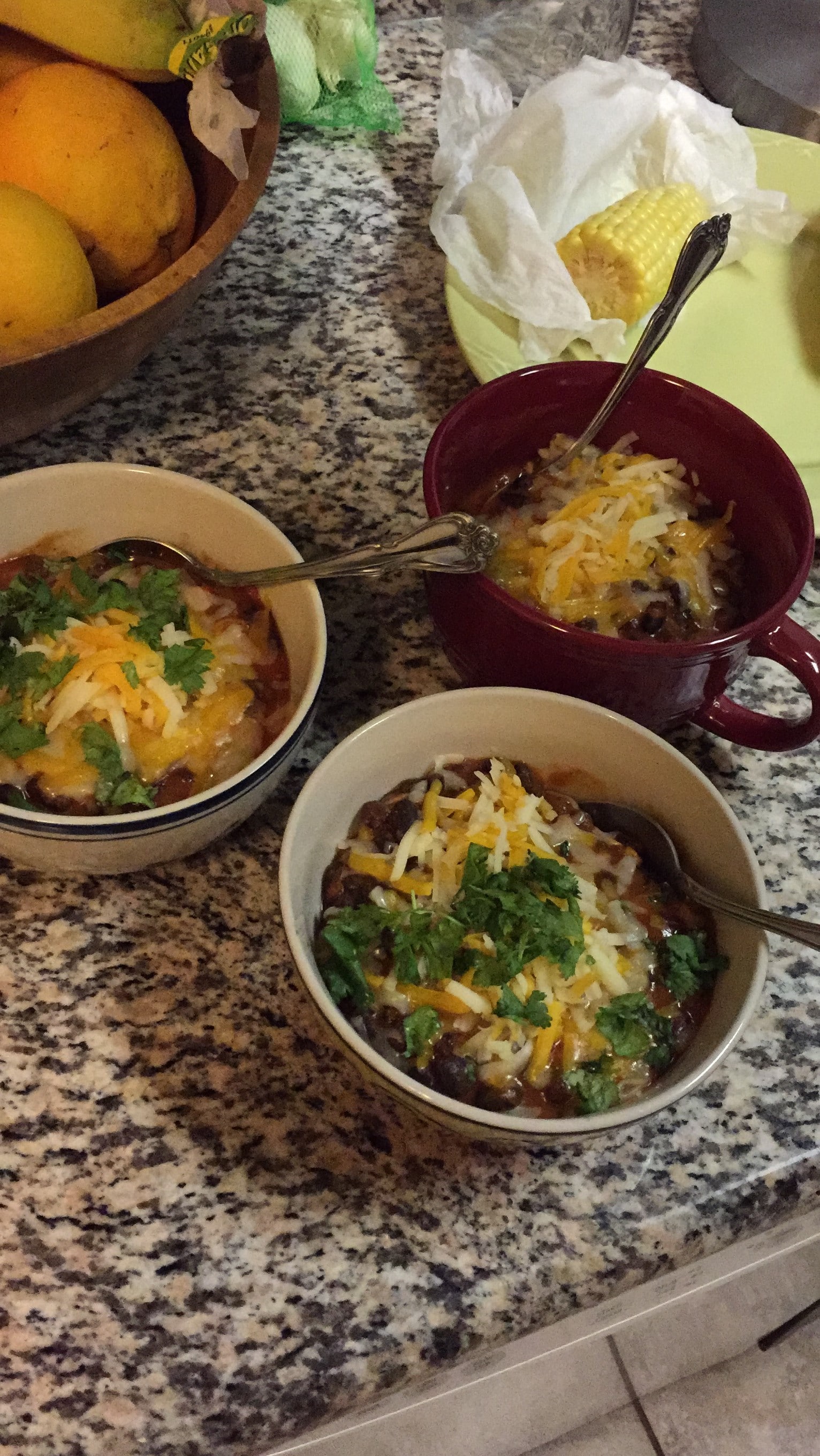 Note: I like to eat mine with tortilla chips or a side of sourdough bread. But it's also great with just as a big bowl of chili.
Handy Pinnable Guide!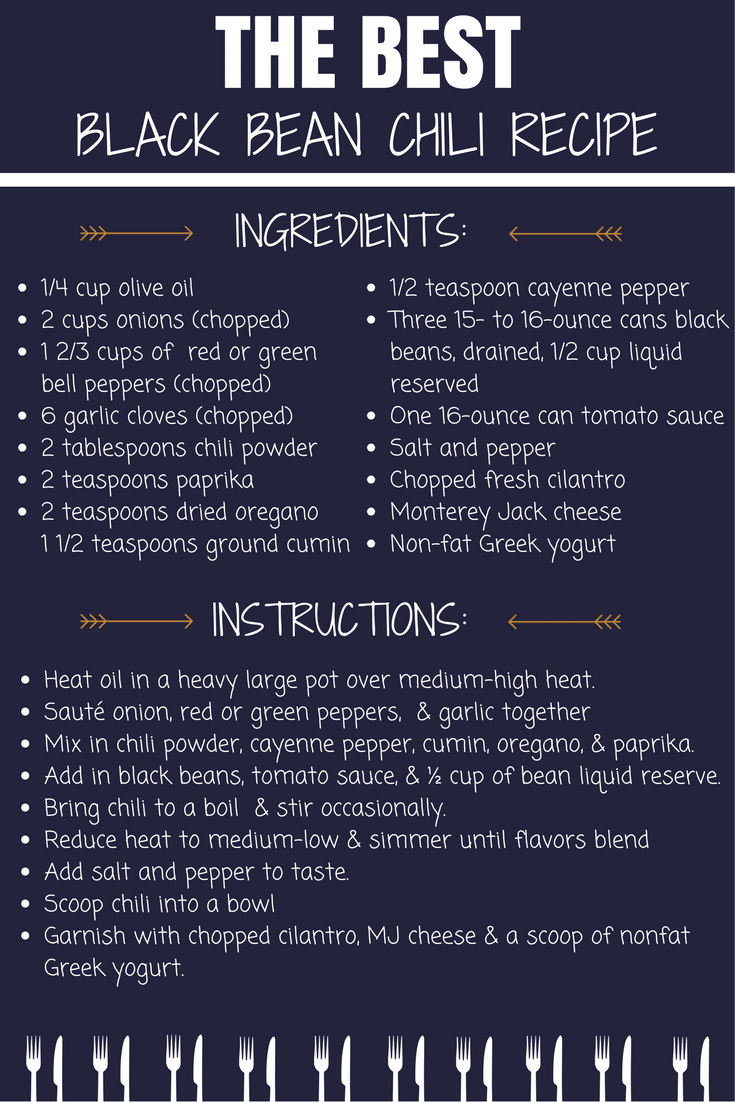 Hungry for more healthy recipes?
Sign up for Life+!
Reader Interactions