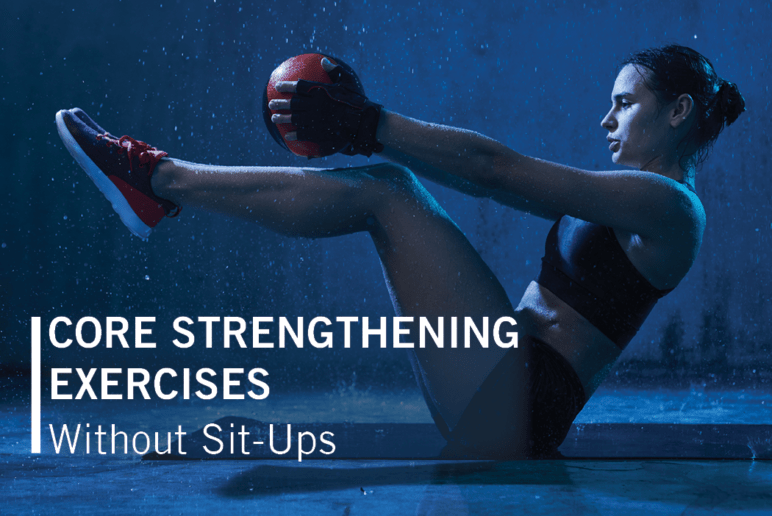 Core Strengthening Exercises Without Sit-ups
September 08, 2021
Is your goal to have a strong core by having washboard abs like Michael B Jordan or Julianne Hough? Unfortunately, 1,000 sit-ups won't help your core and may put undue stress on your spine. There is more to the core than your six-pack (rectus abdominis). And actually, your six-pack is the least functional muscle of all of the core muscles. So how do we strengthen the core? Let's talk about ways to strengthen your core without sit-ups. This is a more efficient and safer way to strengthen your core.
Your core is comprised of a whole system of muscles that stabilize your thorax and spine. They cover your abdominal cavity and wrap all the way around the back of your spine. Its main purpose is to provide stability to the spinal column and resist movement. These muscles include your Transverse Abdominus (TA), Internal Obliques (IO), and your External Obliques (EO), with your rectus abdominis being a strip of muscle down the front. Your core can also include your pelvic girdle, and your diaphragm, and other smaller muscles but for the purposes of this article we will focus on the common ab muscles.
If you want your core to be the most functional, and for your spine to stay healthy, while also building a solid midline, then you need to work on stability training. Give these exercises a shot: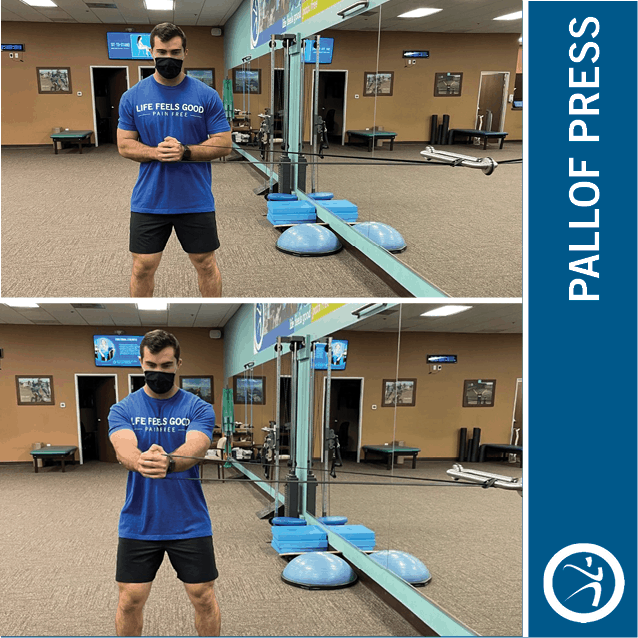 Pallof Press
Draw belly button in, grab hold of band anchored to the wall.
Step out 2-3 steps, then press the arms out and in slowly.
Resist the band pulling you into rotation.
Start with 2 sets of 10 repetitions on each side.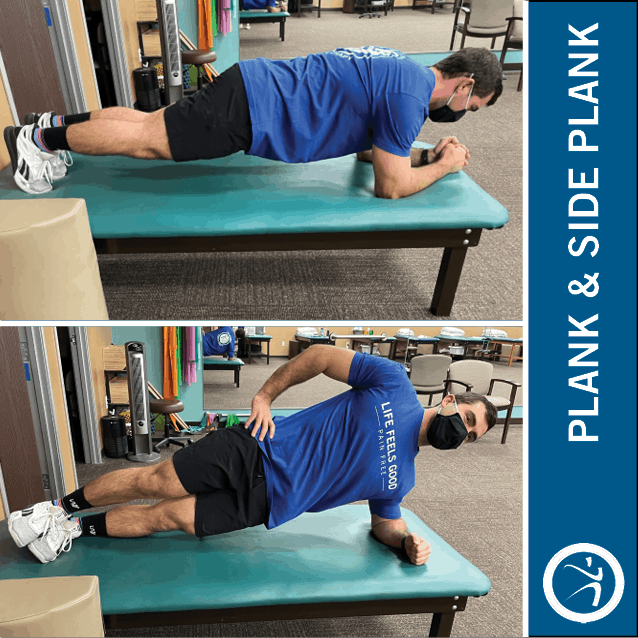 Plank & Side Plank
Front plank is on elbows face down; side plank is on one elbow facing perpendicular to the ground.
Draw belly button in, and resist gravity from sagging the hips down.
Hold for time, start with 2 sets of 15-30 second holds.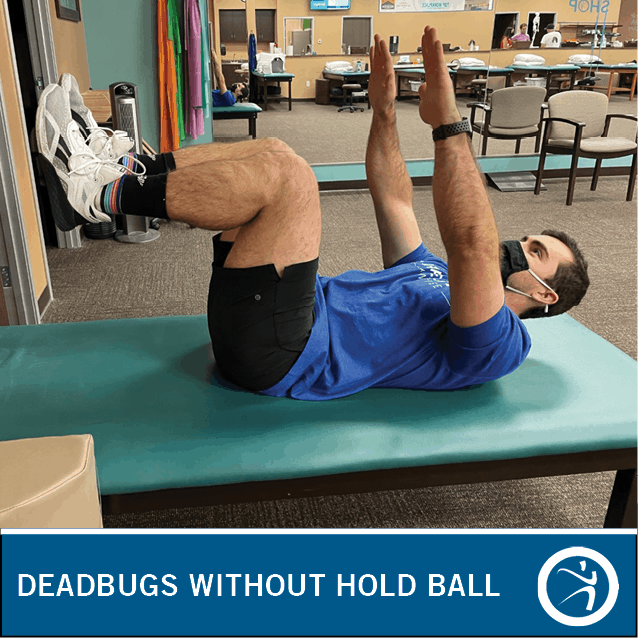 Deadbugs With & Without Ball Hold
Lie on your back with arm up toward ceiling and legs lifted in 90-90 position.
Hold a yoga ball between the top of your knees and the bottom of your forearms.
Keep the low back pressed into the ground.
Reach the right arm overhead, and Left leg down like they are hovering inches above the ground.
Bring them back and repeat with the opposite arm and leg.
Repeat for 2x10 reps.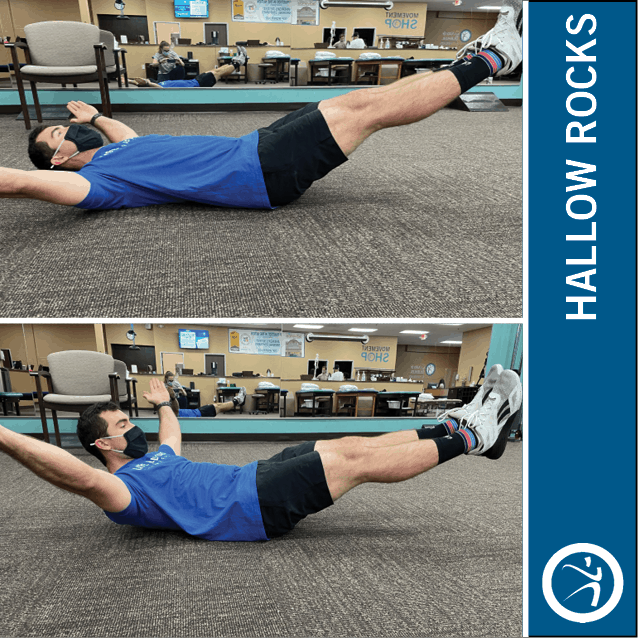 Hollow Rocks
Lie on the back and press low back into the ground.
Hold legs, extend lifted a few inches above the ground, and arms extended overhead lifted few inches above the ground.
Hold position then use momentum to rock towards feet and then back towards head without losing tightness in the core.
Can do for reps or time. Try 2 sets of 10-20 rocks or 2 sets of 15-30 seconds.
These exercises are much safer for your spine without the continual bending and compressing you get from endless crunches, causing wear and tear along the joints. A lot of people have trouble initiating proper core control and often overuse their back paraspinal which can lead to pain or spasms.
At Coury & Buehler PT, with our experts in movement and function, we can show you the proper way to engage the deep core muscles, and cueing to help the right amount of activation without incorrect compensation leading to pain. This will protect your spine for the long haul and get you started on your track to a strong core! These are entry-level exercises to get you started.
For more exercises and to make these tougher and more exciting, make an appointment! Contact us at 714-256-5074 or fill out the form below! A representative will contact you shortly.
WANT MORE TIPS? SIGN UP FOR LIFE+!
Reader Interactions