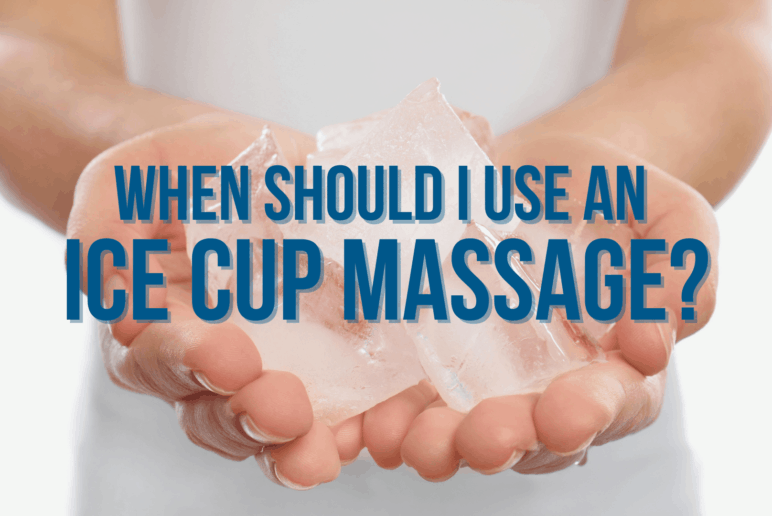 When Should I Use an Ice Cup Massage?
July 07, 2021
What Is An Ice Massage?
Ice massage is a form of cryotherapy, which helps to reduce blood flow and pain sensations of the surrounding tissues. This helps to reduce inflammation and promote healing to the injured area.
What Is the Difference Between an Ice Massage and a Traditional Ice Pack?
It is a quick and effective way to ice an area in comparison to the traditional ice pack. A traditional ice pack is used for flatter parts of the body such as the thigh.
When Do I Use an Ice Massage?
Ice massage is best used for uneven contours of the body such as the elbow, ankle, knee, wrist, hip, or heel. The process of making an ice cup that can be used for an ice massage is very simple to use. It's always best to make a couple of ice massage cups ahead of time and leave them in the freezer for when you may need them.
How Do I Create an Ice Massage Cup?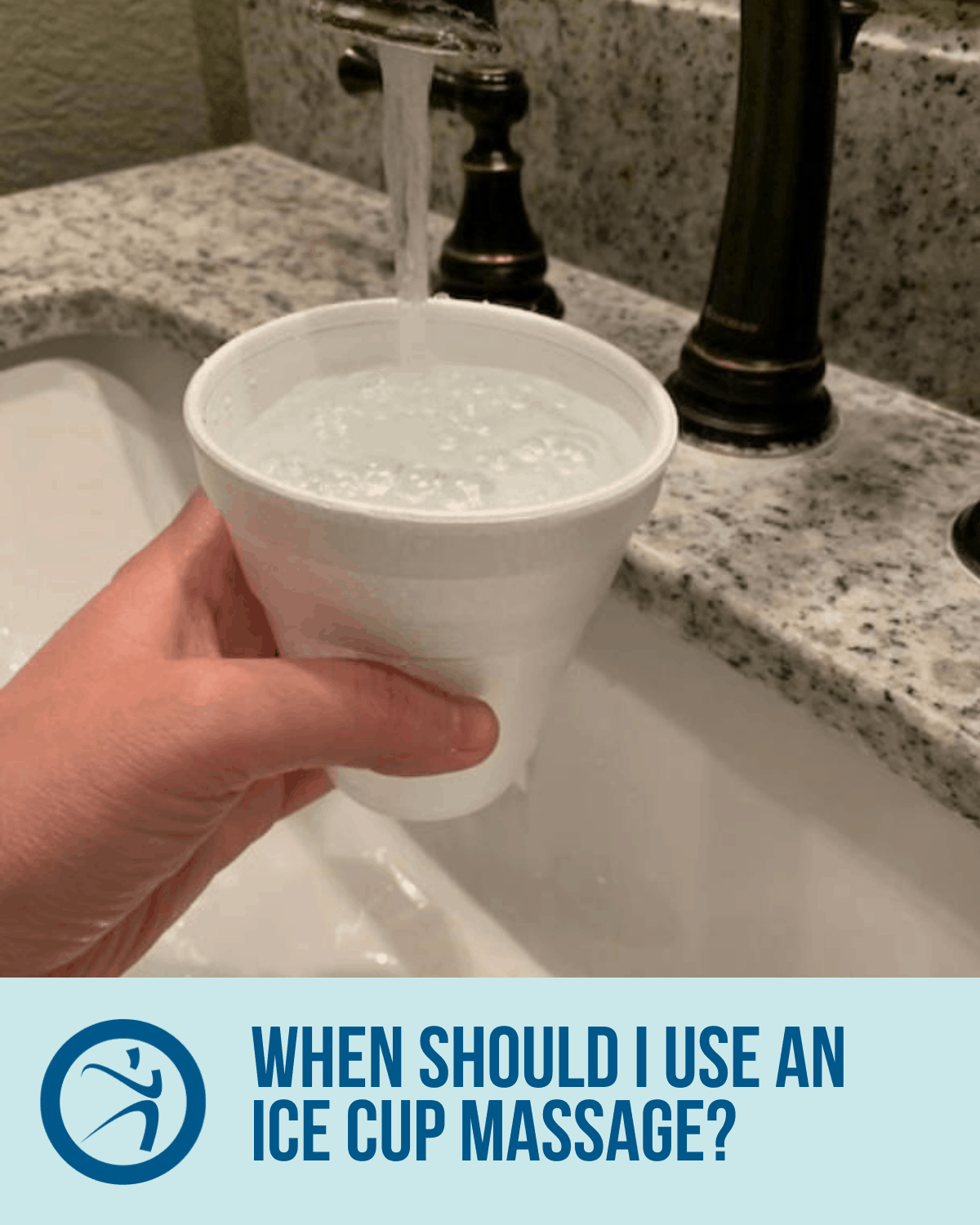 Step 1
Grab a plastic or Styrofoam cup
Fill it up to the rim.
Place the cup in the freezer, and wait until the water is fully frozen.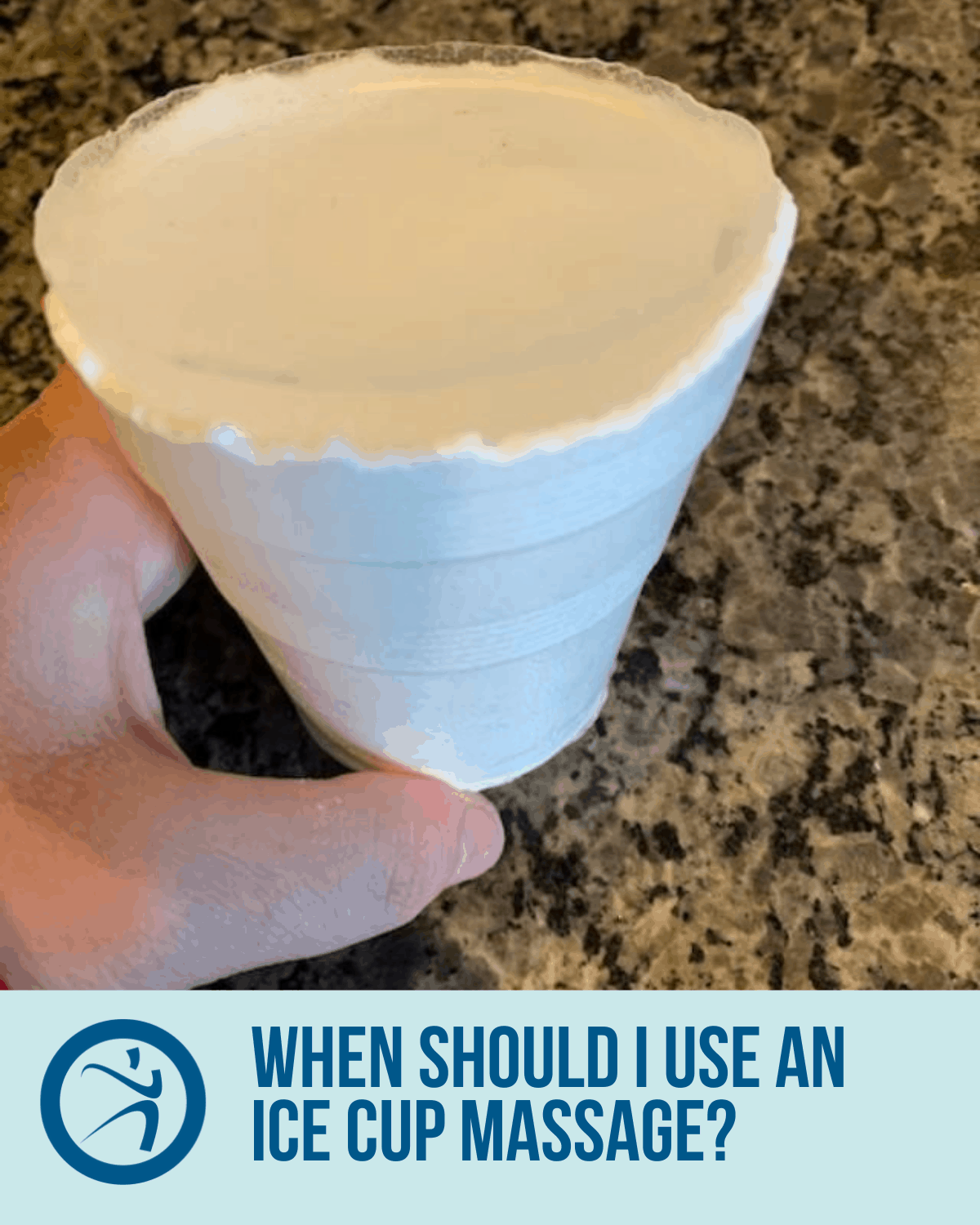 Step 2
Once the ice is frozen; tear the rim of the cup so the ice is exposed.
Keep tearing the rim throughout the rim of the cup as the ice begins to melt.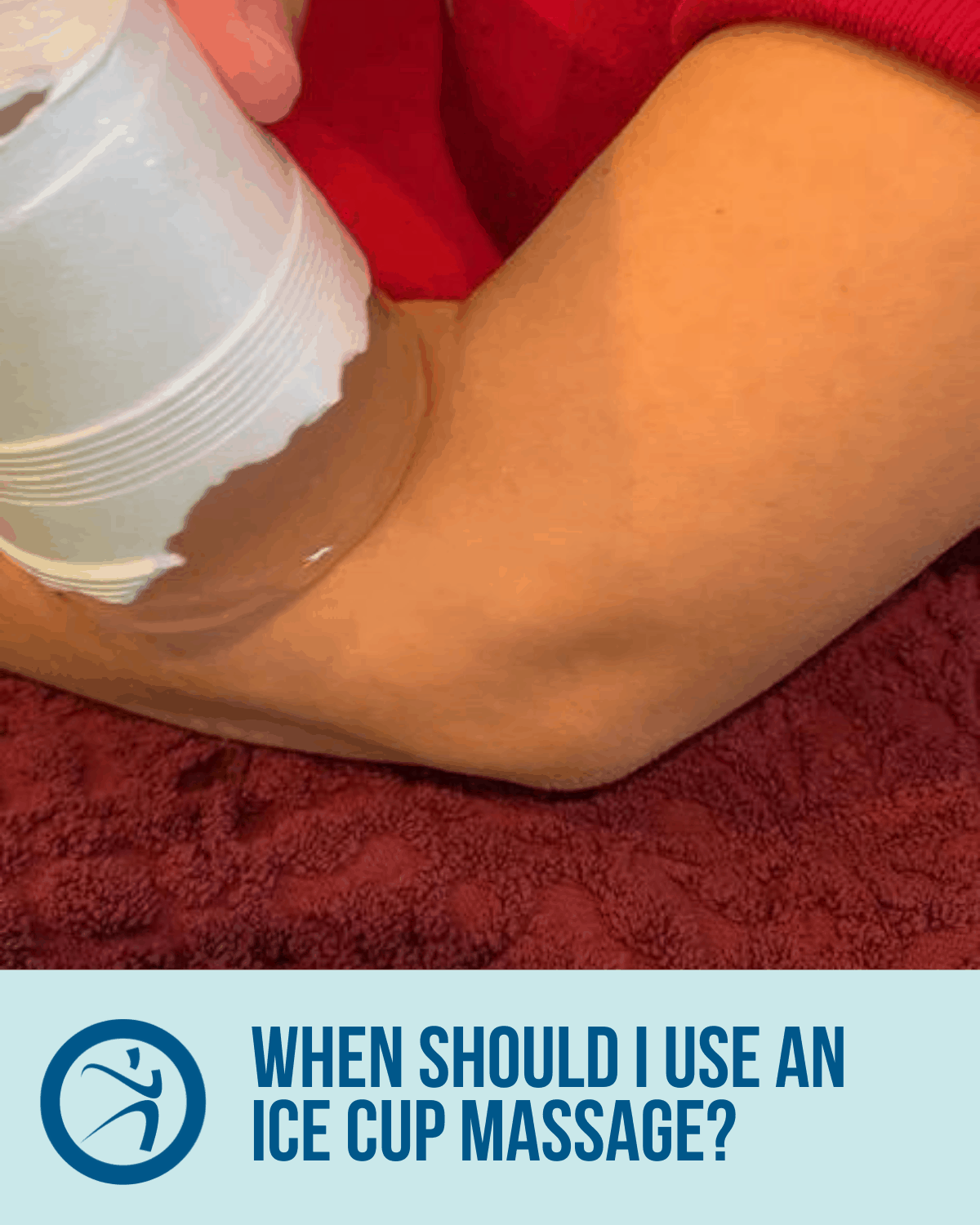 Step 3
Apply the ice to the injured area for about 3-5 minutes depending on the location and size of the area you are treating. Ice massage should NOT be applied any longer than 10 minutes to avoid frostbite.
Use a towel and place it directly under the affected area being iced because the ice will melt and drip everywhere.
Massage the affected area gently in slow circular motions on average 1-3 times daily to help reduce inflammation and promote healing.
Throughout this process be aware of how your body is reacting to the ice massage. When you first apply the ice to the affected area, it will feel cold and you might start to experience a slight burning sensation or an achy feeling. This may subsequently make the affected area eventually become numb. If during this process you feel like your skin is getting too cold or sensitive in any significant way, then please stop.
After receiving treatment from a therapist, the therapist may apply ice massage to the injured area to help reduce swelling and promote healing.
If you're still having pain or inflammation after trying an ice massage

, contact us at 714-256-5074 for a free consultation or fill out the form below! A representative will contact you shortly.
WANT MORE TIPS? SIGN UP FOR LIFE+!
Reader Interactions