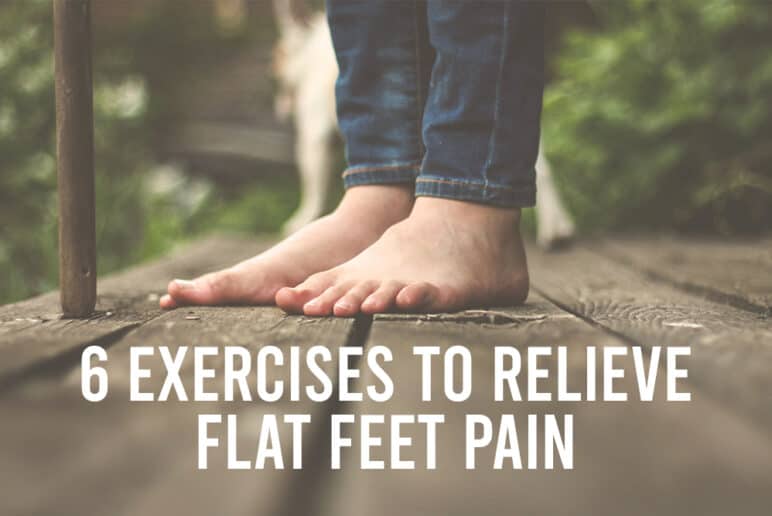 6 Exercises to Relieve Flat Feet Pain
April 01, 2021
If you have flat feet (pes planus) or collapsed arches and have started to feel pain in your feet, we have prepared a simple ten-minute exercise routine that you can practice daily to help relieve some of the pain in your feet.
The Arch of the Foot
The arch of the foot is in charge of supporting and distributing your body weight evenly. This structure of your foot makes for a spring effect that is triggered when walking. Walking on a variety of different surfaces requires your arches to be sturdy and flexible to adapt to the everyday stress this puts on your feet.
Exercises for Flat Feet
When an individual has flat feet, the lack of arch support causes his/her feet to begin to over pronate or roll inward. This response can result in additional stresses on other parts of the body due to lack improper posture, which can go up the chain and affect knee, hip and even back.
Below we have included a 6 simple exercises to help strengthen and stabilize the feet and surrounding structures to improve the strength and flexibility in your feet.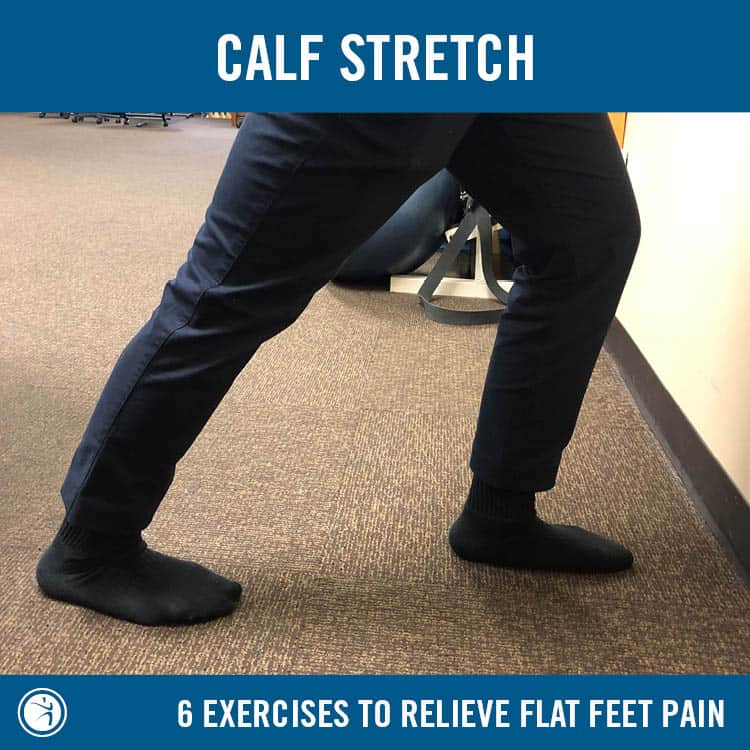 Holding onto the wall or a sturdy surface for support
Stagger your feet with toes facing forward with the front leg bent and the back leg straight
Slightly leaning forward until you feel the stretch in the back of the calf
Perform 2 sets holding for 30 seconds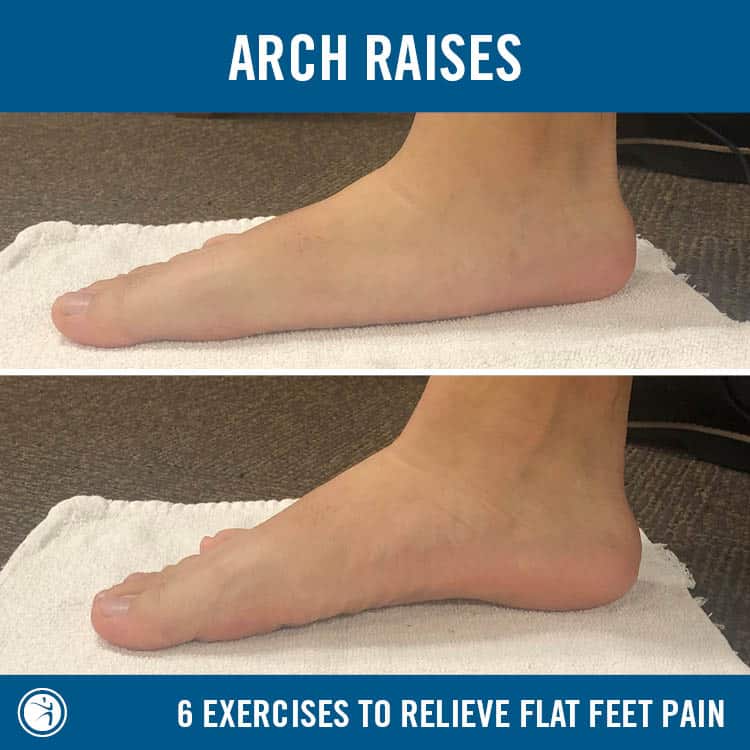 Can be performed in a seated or standing position with your feet flat on the floor
Keep your toes relaxed and slowly lift your arch off the floor creating space between the ground and your foot without lifting your toes
Hold for 5-10 seconds, repeat 2 sets 10 times
Towel Curls
This exercise again focuses on spinal mobility but in a different plane. Our spine moves in multiple directions so it is important to try and stretch into all of them.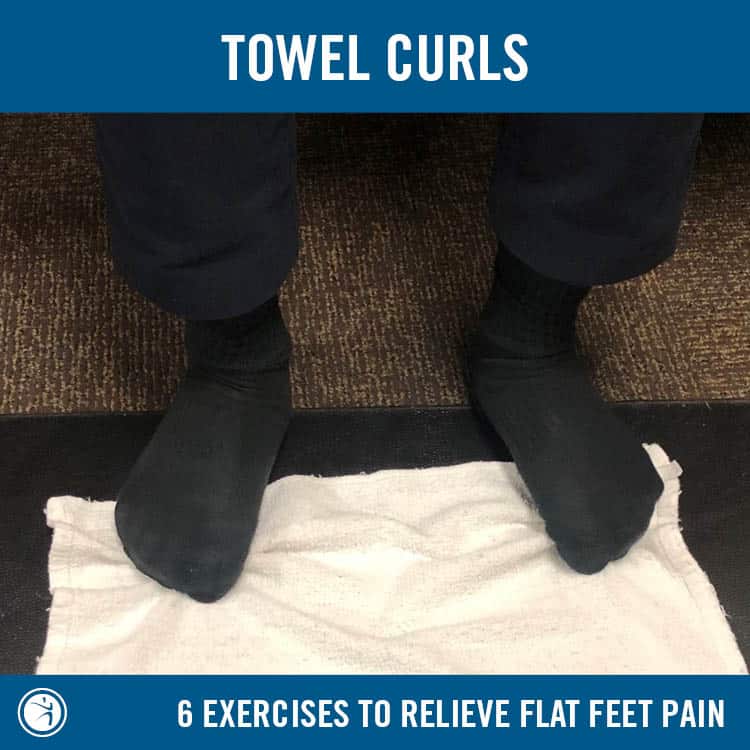 Place your feet flat onto a towel
You are able to wear socks or be bare foot
While keeping your heel stationary scrunch the towel with your toes
Repeat 2 sets 10 times
Heel Raises
This exercise is a challenging core activity, but what I like (especially with kids) is you can turn it into a game/friendly competition among siblings or friends!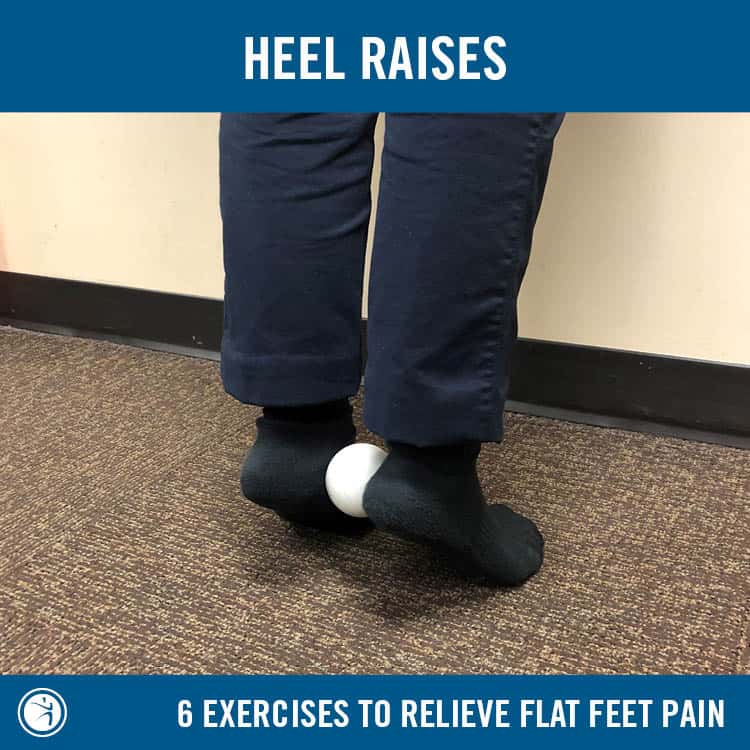 Hold onto a counter top or something sturdy
Place a ball between ankles as you rise up onto your toes and slowly place your heels back down
Make sure to distribute the weight on toes evenly
Repeat 2 sets 10 times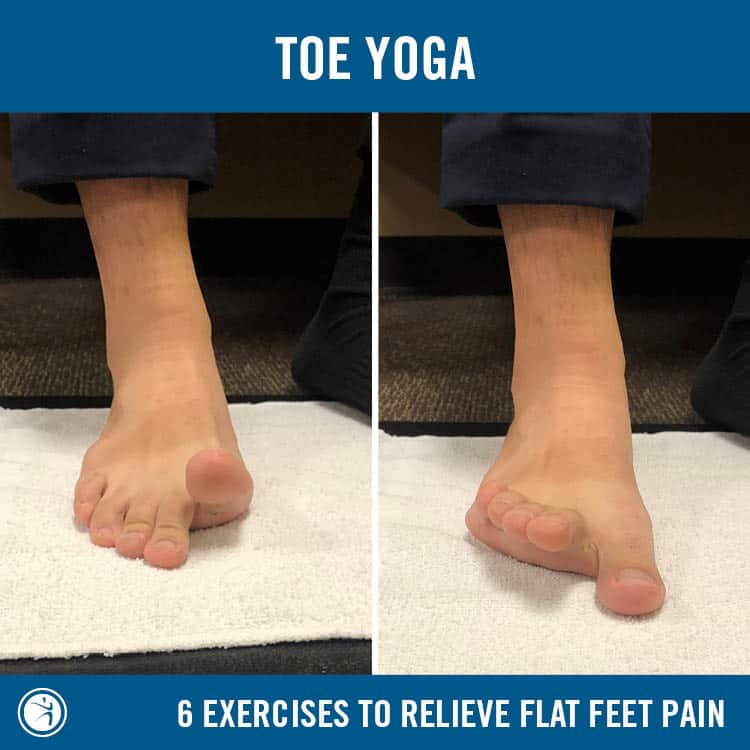 In a seated position with your feet flat, knees over ankles
Begin to lift your big toe off the floor while keeping your other toes on the floor
Now switch, keep your big toe on the floor and lift your other toes off the floor
Repeat 2 sets 10 times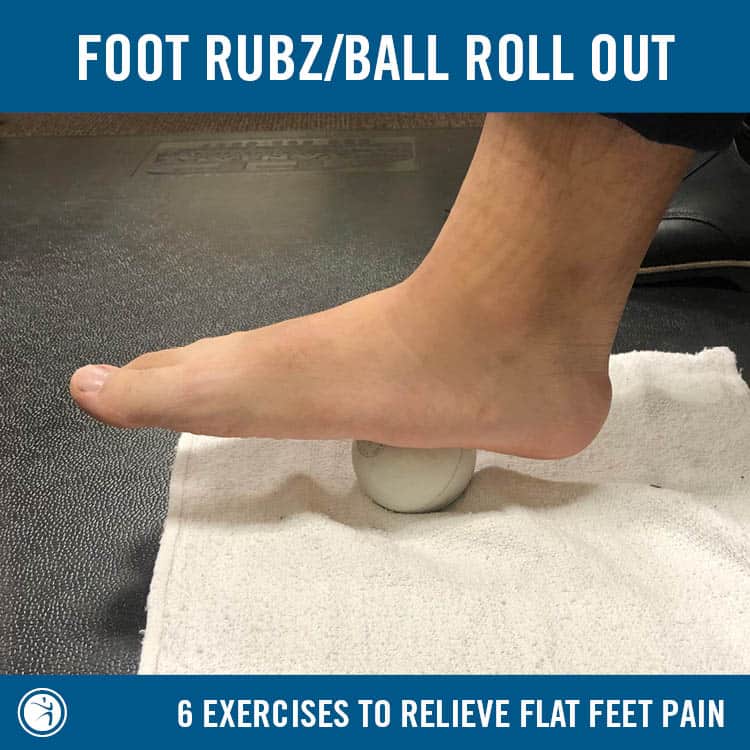 Can be performed in a seated or standing position
Place the ball under your heel or arch of your foot
Slowly move foot back and forth or with circular motions while applying pressure into the ball as tolerated
Perform 2 sets holding for 30 seconds
The above exercises serve as a great start or as the perfect addition to your daily routine. Focusing on improving your feet strength for a simple ten minutes a day can improve your overall gait and stability.
It is recommended to seek treatment from a physical therapist if you been experiencing pain in your feet, ankles, knee or any part of your lower body due to your flat feet. Physical therapists can provide you with treatment and exercises on ways to strengthen your muscles that can increase both your arch and overall posture to minimize and or eliminate discomfort you may have.
If you are experiencing pain in your feet or lower body, contact us at 714-256-5074 for a free consultation or fill out the form below! A representative will contact you shortly.
WANT MORE TIPS? SIGN UP FOR LIFE+!
Reader Interactions