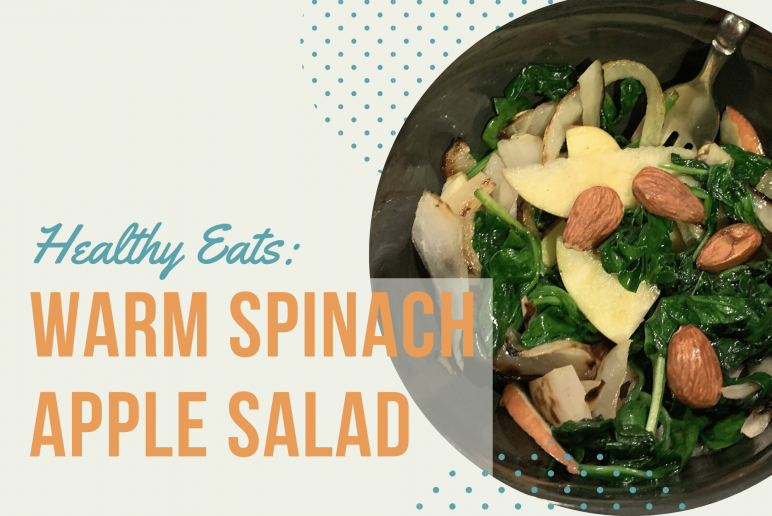 Healthy Eats: Warm Spinach Apple Salad
February 06, 2020
Healthy Gluten and Vegan Free Meal for the New Year Resolutions
If you are looking for a quick healthy meal to put together without spending too much money then this salad is easy to make and also very tasty. It is the perfect option salad for a lunch and can be kept new by changing out the type of nuts used, toppings or salad dressing to change it up or to match your individual preference. At the start of the new year as everyone is getting on their health kick, this is an easy was to get more greens into your diet and help follow through on your healthy diet.
Serves 1 | Prep Time: 5 min | Refrigerate Time: 10 min | Total Time: 15 min
| | |
| --- | --- |
| Spinach | 2-3 cups |
| Grapeseed or Sunflower Oil | 2 teaspoons |
| Carmelized Onions | 1/2 cup |
| Sliced Apples | 1/4 cup |
| Balsamic Vinegar | |
| Pinenuts (can sub for any kind of nut) | 2 teaspoons |
| | |
| | |
1. Rinse spinach and measure out 2-3 cups.
2. Turn on the stove to medium heat and place spinach onto pan. Wilt spinach in with (2 tsp) of grapeseed or sunflower oil on the stove for about 30 secs. Remove and add wilted spinach into a bowl.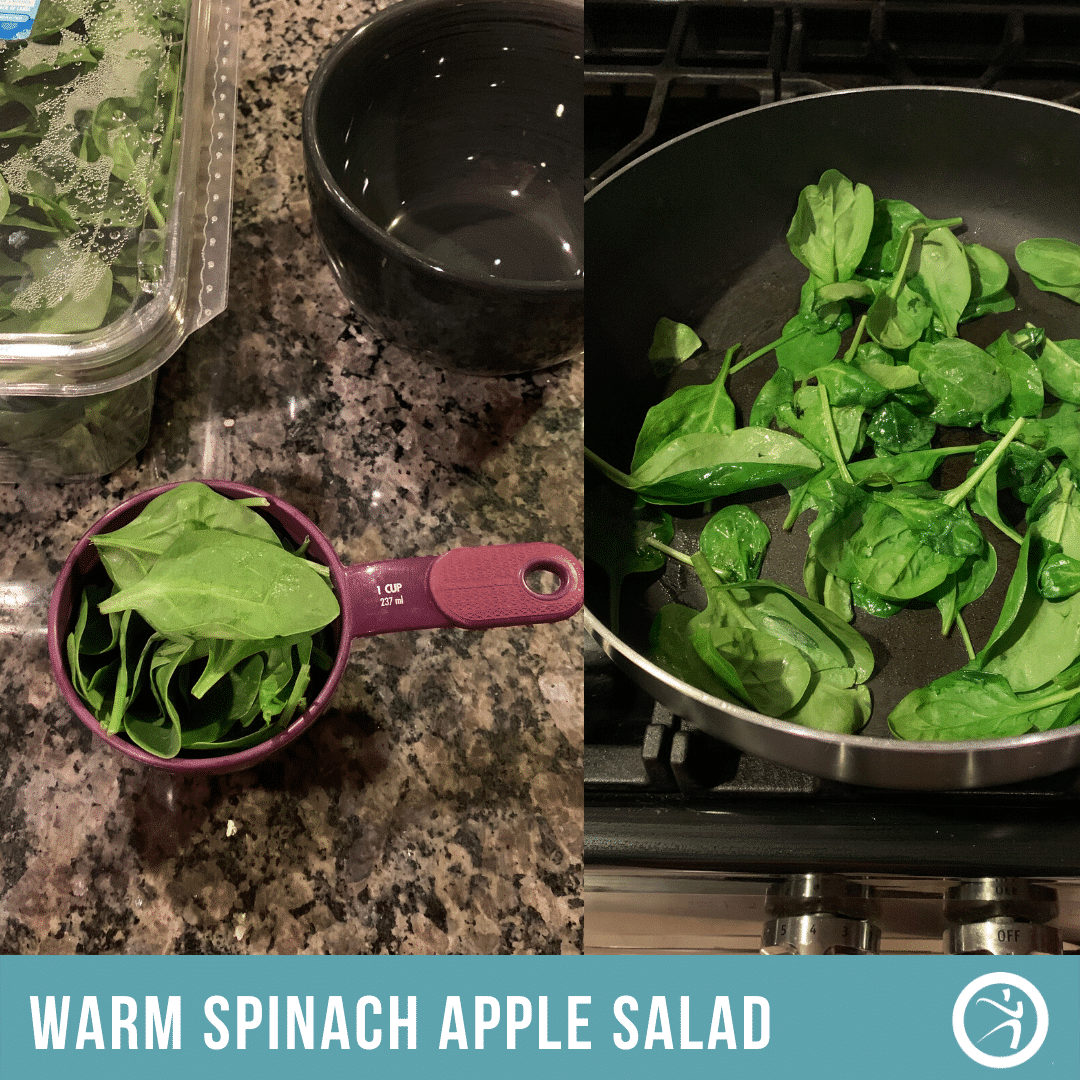 3. Next, slice a union and saute ½ cup of finely sliced onions- caramelize. Add to bowl.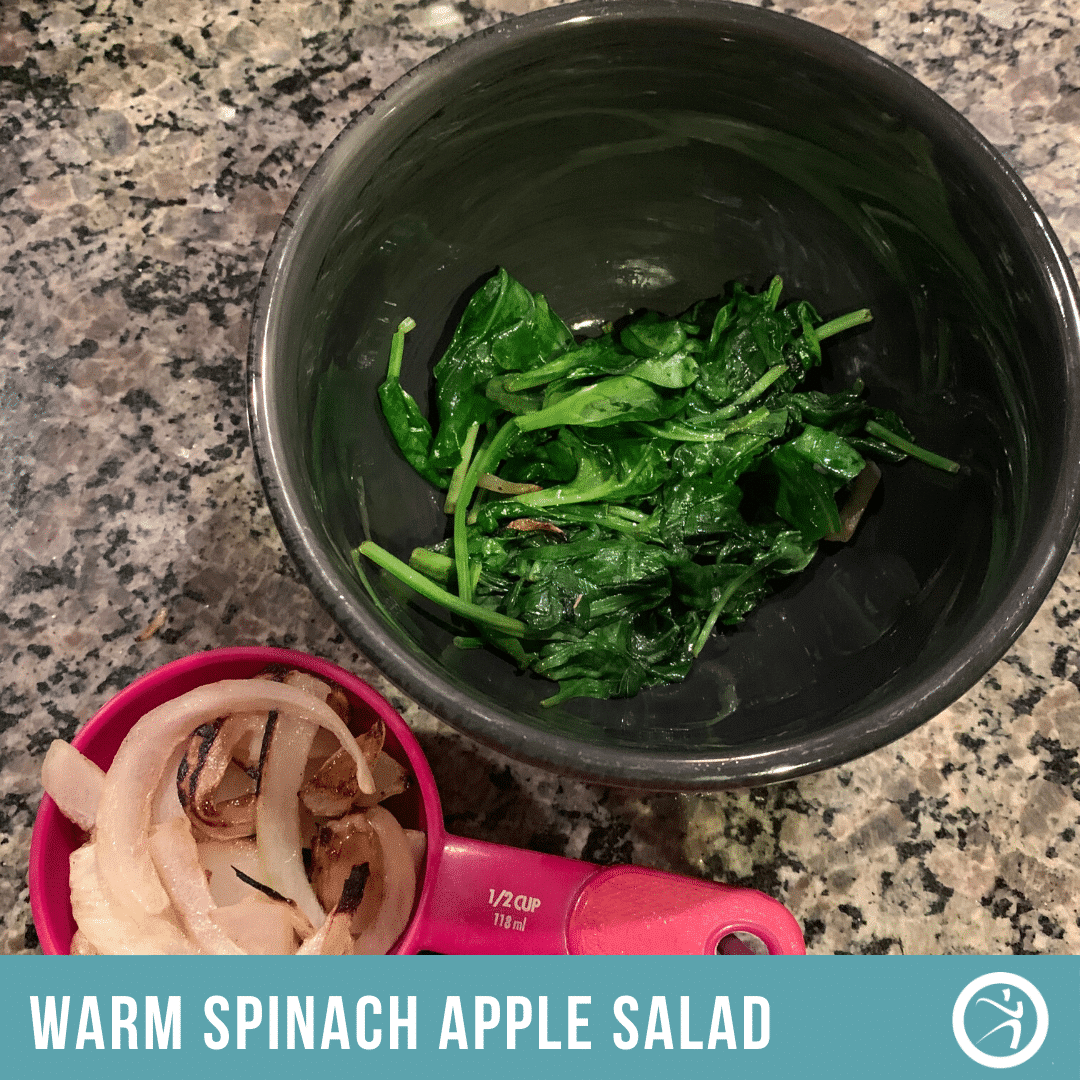 4. Add finely sliced apples ( ¼ cup) to the above mixture. You are welcome to slice the apples into smaller pieces if needed.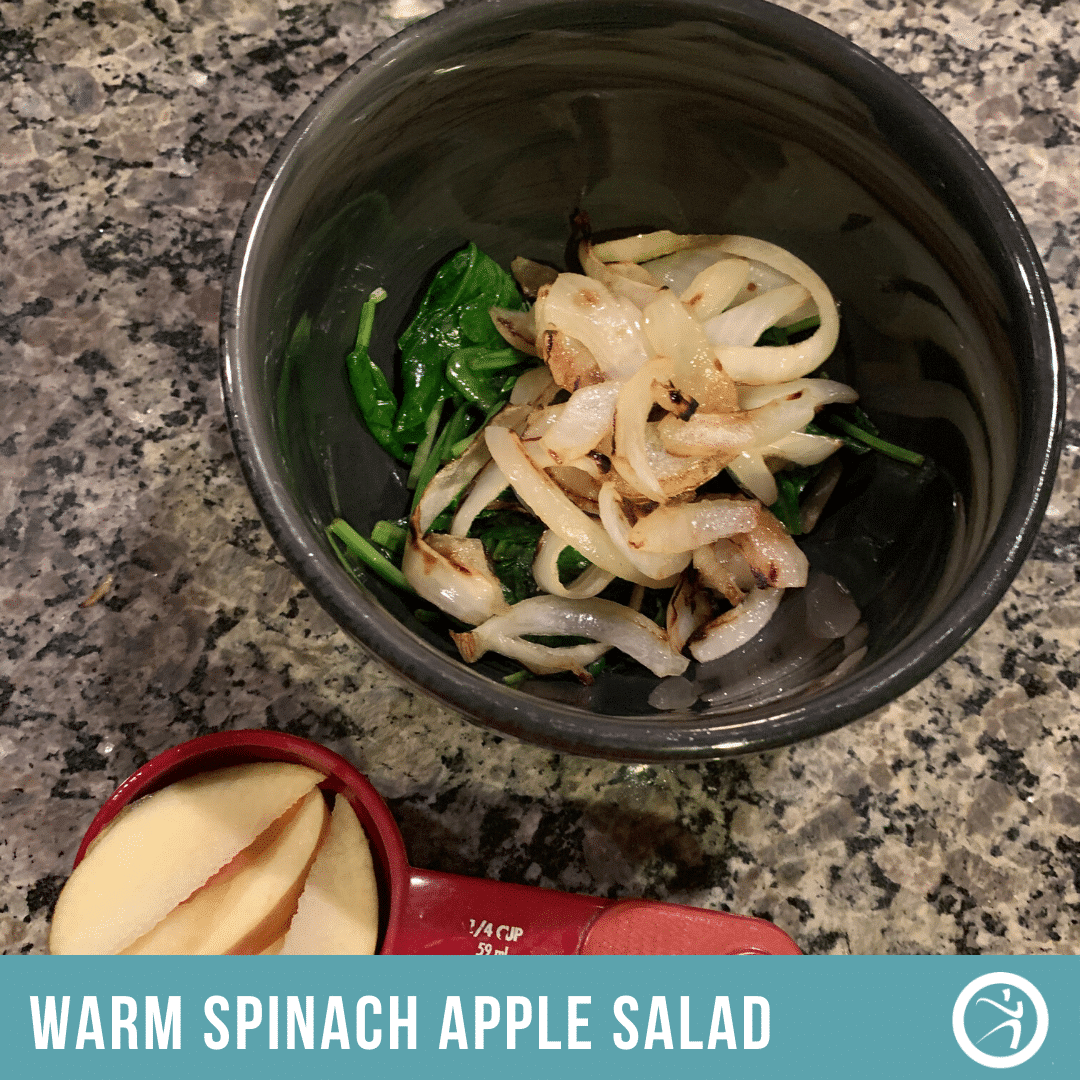 5. Toss the salad with a little bit of balsamic vinegar once everything is added into the bowl.
6. Toast 2 tsp. of pine nuts or any type of nut preferred to eat and add to mixture.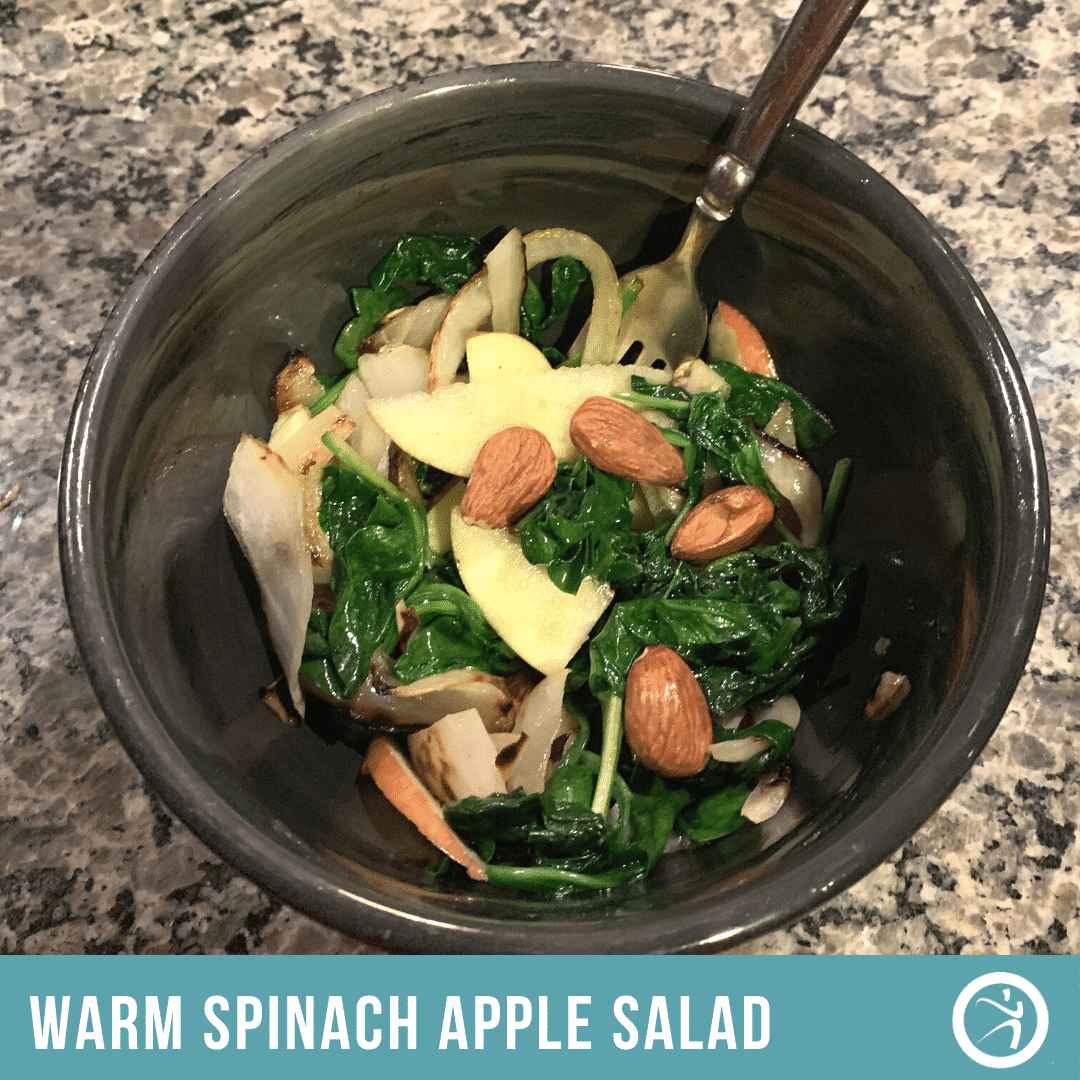 REQUEST A FREE CONSULTATION
We will contact you to confirm your appointment.
Reader Interactions