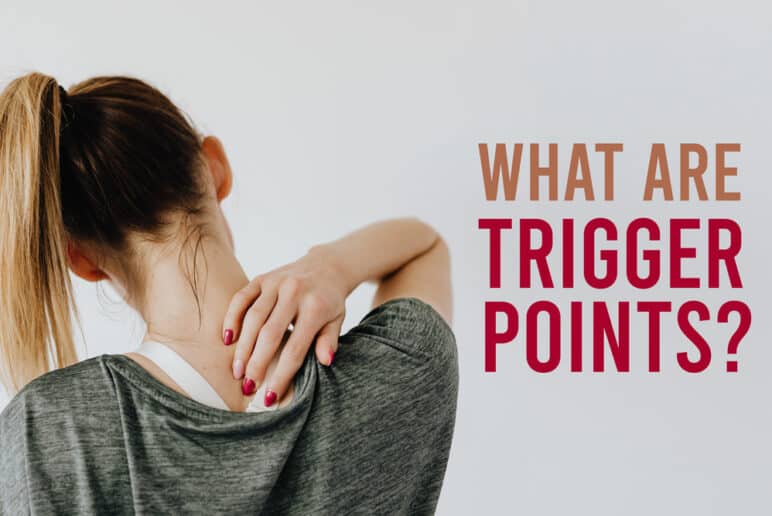 What are Trigger Points?
October 22, 2020
As I got exposed to the healthcare field, I heard the term "trigger points" being used quite frequently. In the back of my mind, I never really asked myself, "What exactly are they?" I used to think they were just knots and that everyone has some sort of tight muscle somewhere on their body.
A trigger point is defined as a hyperirritable spot, that can be felt as a taut band of skeletal muscle fascia. (That's right, fascia - not muscle!)
Fascia is a sheet of connective tissue that attaches beneath the skin, stabilizes certain structures, encloses and separates muscles and other internal organs. Trigger points that you may typically feel develop in the fascia between muscle called myofascial. These taut bands and nodes can be painful directly or refer pain to another location.
There are two different types of trigger points: active and latent.
An active trigger point is taut band that presents with pain without movement.
A latent trigger point is a taut band that can only be painful when compression is placed upon it.
One may ask, "What causes trigger points?" The causes may vary but can include but not limited to:
A sustained injury
Falls
Lack of exercise
Excessive activity
Poor posture
Stress
Nutritional imbalances
Depending on your medical history and physical presentation, these taut bands may be the source of the pain.
There are ways to provide safe and optimal health by decreasing pain and improving overall physical function. Reach out to your physical therapist to get advice and exercises to help you improve overall function or call us for a free consultation to assess your trigger points!
If you're experiencing painful trigger points, contact us at 714-256-5074 to take advantage of our free consultations or fill out the form below! A representative will contact you shortly.
Reader Interactions