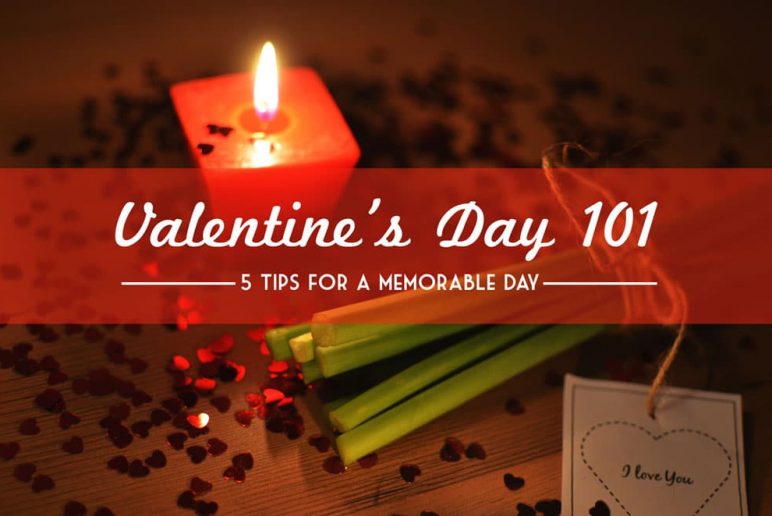 Valentine's Day 101
February 12, 2015
Are you feeling the pressure of having the perfect Valentine's Day? Here are a few hints to help you have a memorable day with your loved one:
1. DO NOT GO OUT!
I worked in the restaurant business all throughout undergrad and grad school, and I can tell you from experience this is the worst night of the year to dine out! Restaurants will be overbooked, overpriced and the service will be lacking. The staff does not want to be there (who wants to work on Valentine's Day?) and is instructed to get you out as soon as possible. If you are dead set on your favorite restaurant experience for Valentine's Day, I advise going out the week before or after, preferably midweek. Most restaurants will have all the Valentine's specials available without the higher prices, the crowds, and the poor service.
2. Celebrate at home
It can be more meaningful to prepare your special someone a home cooked meal, and more romantic as well. These days we have access to all the best recipes and cooking tips with just a quick Internet search. Your partner will appreciate the effort more than fancy night out, and it will save you a boatload of money as well.
3. Take it outdoors
Go for a walk on the beach at sunset, or your favorite hike, or plan a romantic picnic with your special someone. Not only will you have more quality time to share with your loved one, you will burn calories and increase the body's endorphin levels, especially serotonin, which improves mood and happiness!
4. Personalize your gifts
If you choose to exchange gifts, make it something personal. A heart felt hand written card goes a long way to show your special someone how much you care. Make the night about how much you mean to each other, not about how much you can spend.
5. Set expectations.
To ensure no hurt feelings or disappointments, plan the night together. Understand each other's expectations, and agree to how the night will go. If you communicate you can avoid any Valentine's Day let downs.
The most important thing to remember on Valentine's Day is the reasons you are celebrating. Make your own traditions; make it special because your relationship is special. And for all the singles out there, Valentine's Day can be a day to celebrate the friends and family in your life that you cherish. Take a moment to let them know how much they mean to you. So often we only tell our loved ones we love them on special occasions, but everyday is an opportunity to let someone know how much you love and appreciate them.
[Tweet "Everyday is an opportunity to let someone know how much you love and appreciate them."]
Reader Interactions