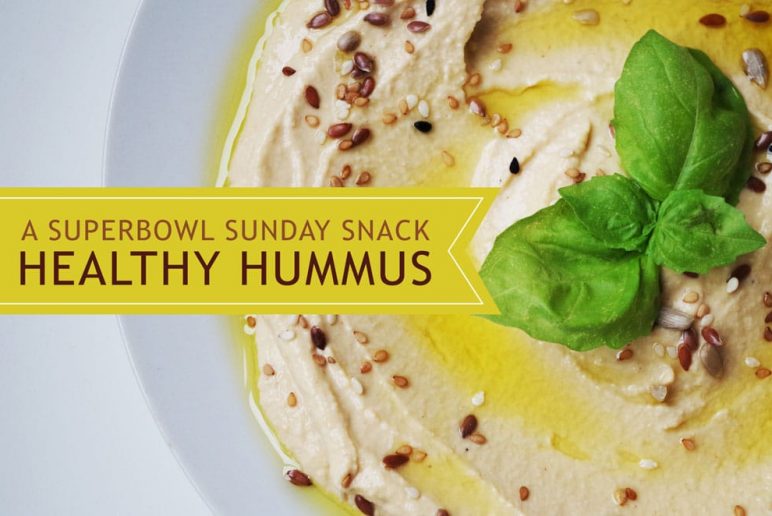 A Superbowl Sunday Snack: Healthy Hummus
February 04, 2016
Having a Super Bowl Party? One of the main concerns when planning a Super Bowl party is what to serve your friends that they will both enjoy and keep them healthy. One suggestion is Hummus.
The Benefits of Hummus
Hummus is comprised of chickpeas and ṭaḥīna. It originally comes from the 13th century cultures of the Eastern Mediterranean such as Turkey, Lebanon, Syria, and Egypt. It's benefits come from all of the ingredients used to make hummus. Chickpeas are high in protein and contain zero cholesterol or fat. It's protein has been linked with the benefit of removing bad fat and cholesterol from your blood stream. Tahini is a paste made from sesame seeds which contains mostly unsaturated fat and is a good source of calcium. Olive oil is high in monounsaturated fat which has been shown to reduce cholesterol and removes saturated fats from your blood. Garlic and lemon juice are both high in antioxidants, which help boost your immune system in the fight against bacteria, viruses, and cancer.
Ways to Eat Hummus
You can eat Hummus in a variety of ways, including: using it as spread on sandwiches and wraps, as dressing to your salad or pasta, as dip for raw vegetables, or as side dish for main courses.
Hungry for more diet & nutrition tips? Sign up for Life+!
Reader Interactions