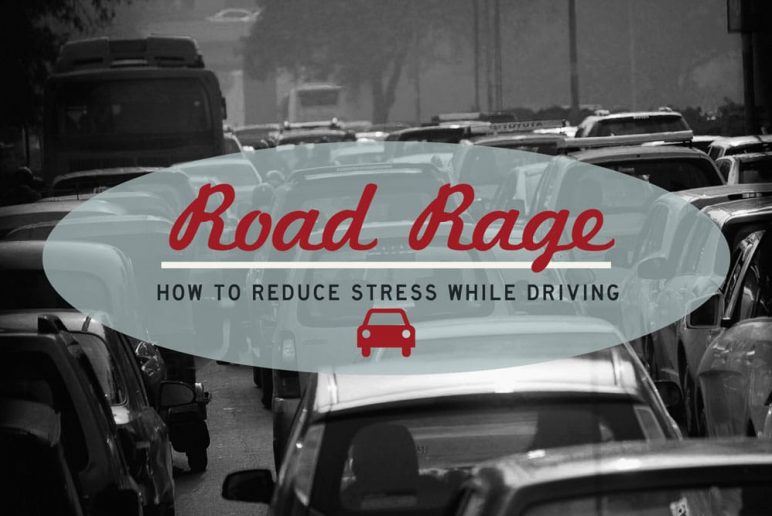 Road Rage: How to Reduce Stress While Driving
June 25, 2015
We've all experienced it and it's almost unavoidable in California.. Driving in traffic. Whether you're on the 405, 5, or 101 somehow luck just doesn't go our way, and finds a way to ruin our commute. Sitting in traffic can cause tardiness, increased stress, and our inner driving demon.. ROAD RAGE. Road rage makes us more reckless drivers endangering ourselves and those around us.
Plan ahead
The easiest way to combat experiencing this nightmare is to plan ahead. Allotting extra time into your commute by leaving early will not only give you extra time to get to your destination, but also allows for you to stop for gas, grab a cup of coffee, or safely get around construction
Get enough sleep
Sleepiness is one of the major triggers into road range. The lack of sleep can make us crankier, more aggressive, and increased annoyance to other drivers.
For more added benefits of sleep, check out our post exclusively on sleep here.
Know what you can't control
You can't control another driver's behavior. So when another driver cuts you off, but ultimately it's your decision on what happens next. Being just as aggressive won't accomplish anything and will likely put you and others in danger. Just take a deep breath, remain calm, and carry on.
Relax your grip
If you notice that you're starting to clench your steering wheel with a death grip, try stretching your fingers and take a few deep breaths. Try to limit your travel time to 2-3 hours at a time.
For an overall stress relieving guide, try some of these tips.
Although you can't control how other's drive around you, you are able to prevent other serious injuries by practicing defensive driving. These tips should not only help get you to your destination safely, but you'll get there feeling less stressed and tensed. If you are running late, just remember, it's better to be a few minutes late than to rush and get injured from an accident in a manner of seconds.
JTNDYSUyMGhyZWYlM0QlMjIlMkYlMkZ3d3cucGludGVyZXN0LmNvbSUyRnBpbiUyRmNyZWF0ZSUyRmJ1dHRvbiUyRiUzRnVybCUzRGh0dHAlMjUzQSUyNTJGJTI1MkZ3d3cuY2JwaHlzaWNhbHRoZXJhcHkuY29tJTI1MkZibG9nJTI1MkYlMjZtZWRpYSUzRGh0dHAlMjUzQSUyNTJGJTI1MkZjYnBoeXNpY2FsdGhlcmFweS5jb20lMjUyRmNicHR3ZWIlMjUyRndwLWNvbnRlbnQlMjUyRnVwbG9hZHMlMjUyRjIwMTUlMjUyRjA2JTI1MkZSZWR1Y2UtRHJpdmluZy1TdHJlc3MtSW5mby5qcGclMjZkZXNjcmlwdGlvbiUzREtlZXAlMjUyMENhbG0lMjUyMCUyNTI2JTI1MjBEcml2ZSUyNTIwb24lMjElMjUyMFRpcHMlMjUyMGZvciUyNTIwYSUyNTIwc3RyZXNzJTI1MjBmcmVlJTI1MjBkcml2aW5nJTI1MjBleHBlcmllbmNlLiUyMiUyMGRhdGEtcGluLWRvJTNEJTIyYnV0dG9uUGluJTIyJTIwZGF0YS1waW4tY29uZmlnJTNEJTIybm9uZSUyMiUyMGRhdGEtcGluLWNvbG9yJTNEJTIycmVkJTIyJTIwZGF0YS1waW4taGVpZ2h0JTNEJTIyMjglMjIlM0UlM0NpbWclMjBzcmMlM0QlMjIlMkYlMkZhc3NldHMucGludGVyZXN0LmNvbSUyRmltYWdlcyUyRnBpZGdldHMlMkZwaW5pdF9mZ19lbl9yZWN0X3JlZF8yOC5wbmclMjIlMjAlMkYlM0UlM0MlMkZhJTNFJTBBJTNDJTIxLS0lMjBQbGVhc2UlMjBjYWxsJTIwcGluaXQuanMlMjBvbmx5JTIwb25jZSUyMHBlciUyMHBhZ2UlMjAtLSUzRSUwQSUzQ3NjcmlwdCUyMHR5cGUlM0QlMjJ0ZXh0JTJGamF2YXNjcmlwdCUyMiUyMGFzeW5jJTIwZGVmZXIlMjBzcmMlM0QlMjIlMkYlMkZhc3NldHMucGludGVyZXN0LmNvbSUyRmpzJTJGcGluaXQuanMlMjIlM0UlM0MlMkZzY3JpcHQlM0U=
Want More Tips?
Looking for more stress relieving tips? Sign up for LIFE+ to receive health & wellness tips straight to your inbox!
Reader Interactions