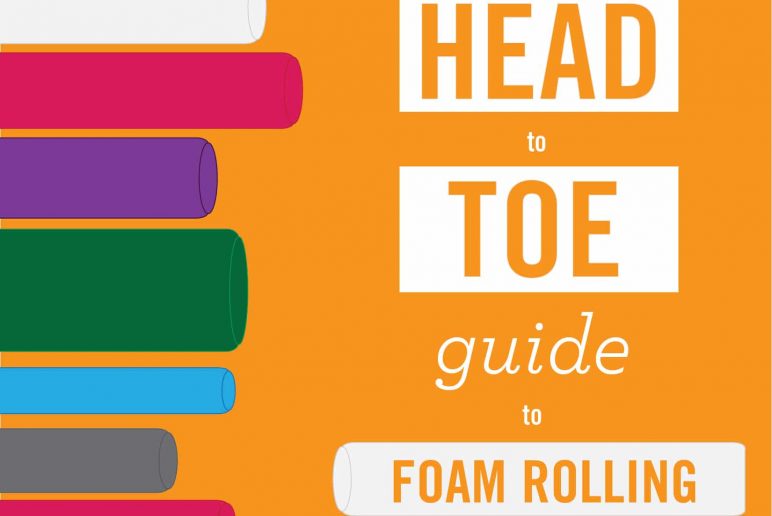 The Head to Toe Guide to Foam Rolling
November 21, 2014
At every physical therapy clinic or gym, there is often a foam roller waiting to be used, however often times, many are confused as to how to use these great exercise tools. Foam rollers are a good way to release tension in an overactive muscle allowing for increased vascularity, flexibility, and improved mobility.
Many people who have foam rolled at one point in their lives have all one common agreement – IT HURTS! Frequently, due to poor posture, muscular imbalances, and overuse, our bodies can form adhesions in muscles and its surrounding connective tissue. The adhesions are commonly known as "muscle knots" and can be a source of muscle pain. Foam rolling is a type of self-massage that helps smoothen out your muscle enabling a more uniformed muscle contraction.
Before foam rolling, here's a few points to keep in mind.
Avoid rolling over bony parts
To avoid excessive pain, roll around the muscle knot before tackling it head on, this will allow you to gradually get use to the pressure
Don't spend too much time on one spot. Limit rolling each segment to 10-20 seconds, then move onto another. The last thing you want is to give yourself bruises.
Foam Rolling your Upper Body
Pec Stretch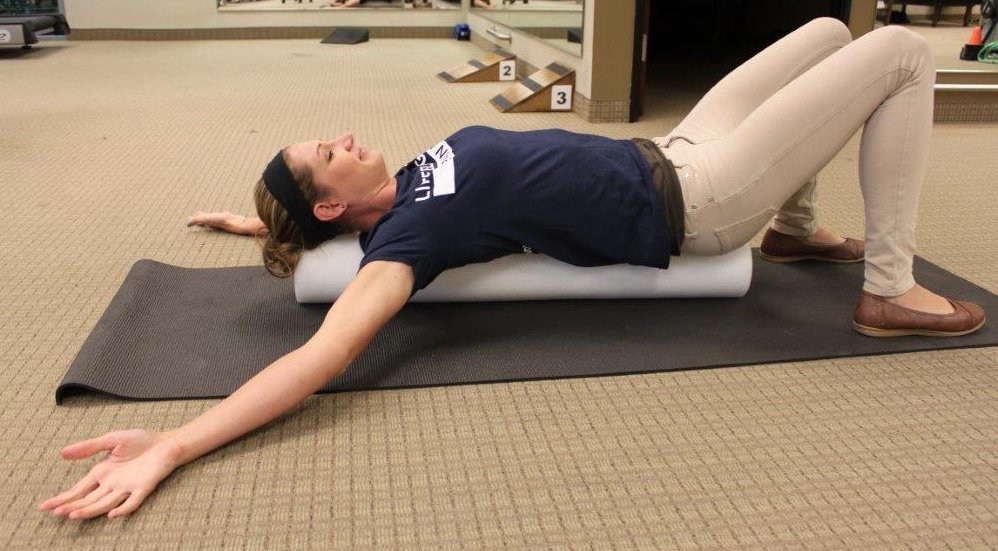 Start with lying with the foam roller against your spine vertically. Your head and neck should be on the foam roller and knees bent with feet flat on the floor.
Let your arms hang down making a "T" shape with your upper body.
Hold the stretch for 1 minute, rest and repeat.
Thoracic Spine Soft Tissue Massage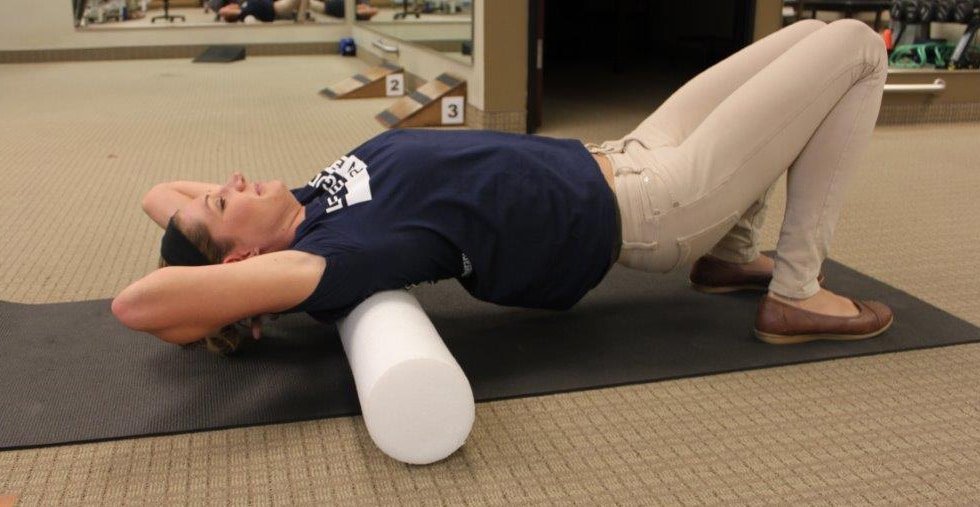 Lay on your back with the foam roller horizontally underneath your upper back at about the top of your shoulder blades.
Support your head by clasping your hands behind your head
Roll back and forth slowly all the way from your upper shoulder blades to your middle to lower back. (avoid rolling your lower back completely)
Latissimus Dorsi (Lats)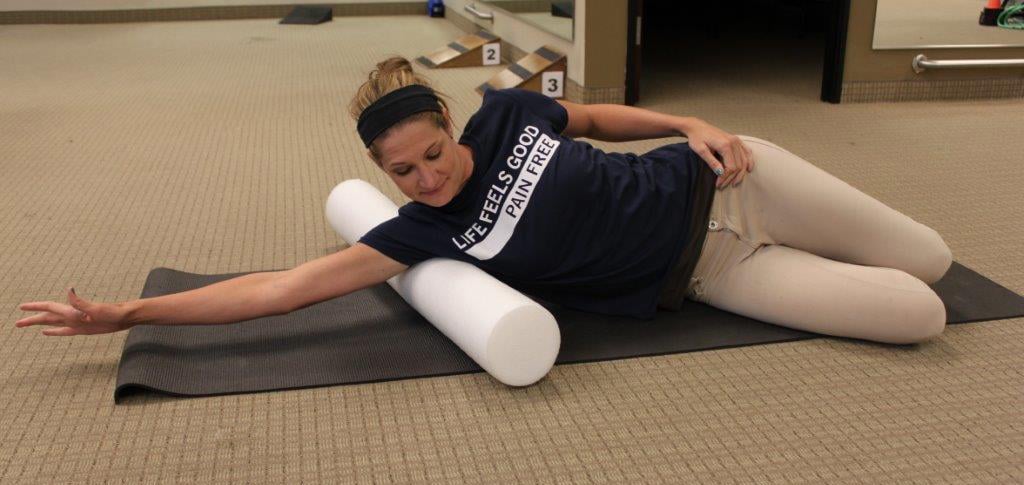 Position yourself on one side with the foam roller horizontally under the back part of your armpit.
Use your body to apply pressure to the foam roller
Roll so the foam roller moves along your upper side from the middle of your upper arm to your middle/upper back.
Foam Rolling your Lower Body
Glutes/Piriformis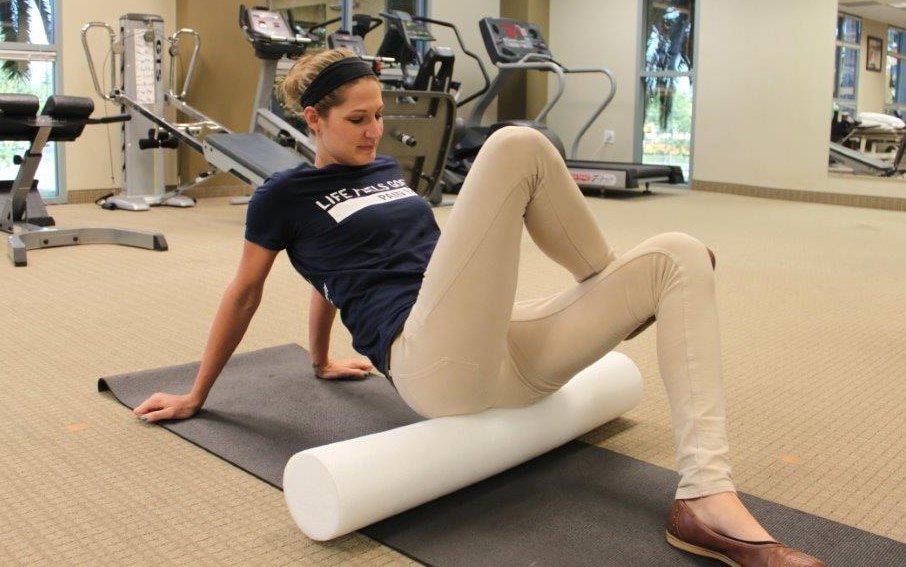 Position Foam Roll underneath buttocks and begin rolling back and forth.
Use arms to support body and roll your glutes
To intensify the stretch, cross one leg over the other
Hamstrings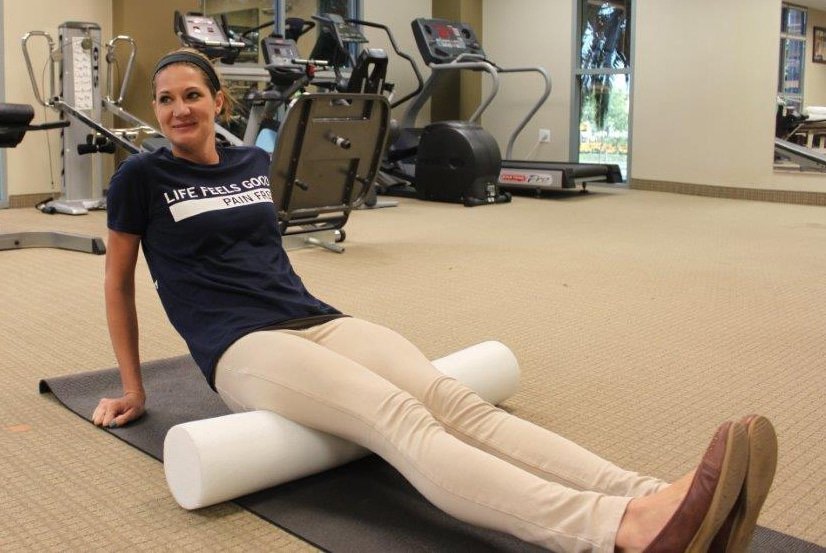 Position Foam Roll at the back of your thigh and begin rolling from distal to proximal.
Use your arm to support body weight
Begin rolling your hamstrings by using your arms to control the movement.
Quadriceps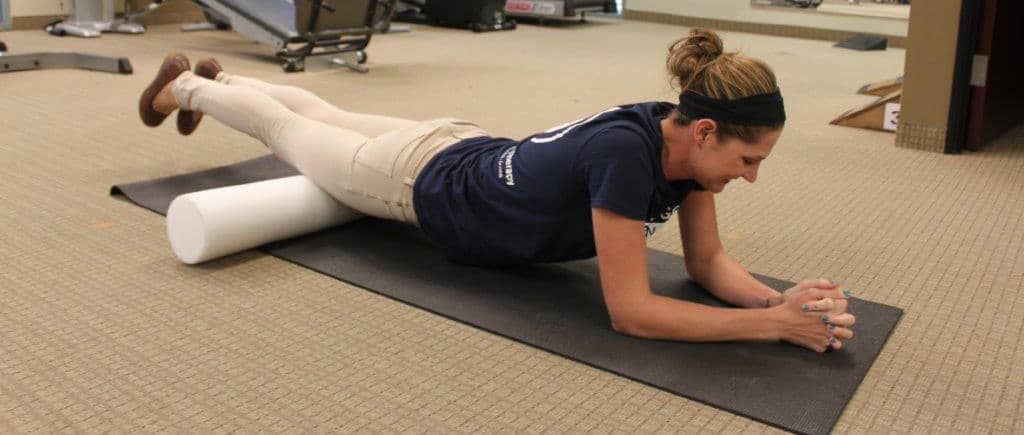 While laying on your stomach, place the foam roll along the front of your thighs
Position your forearms beneath your body
Use your arms to roll back and forth from the top of your knee to the top of your thigh
IT Band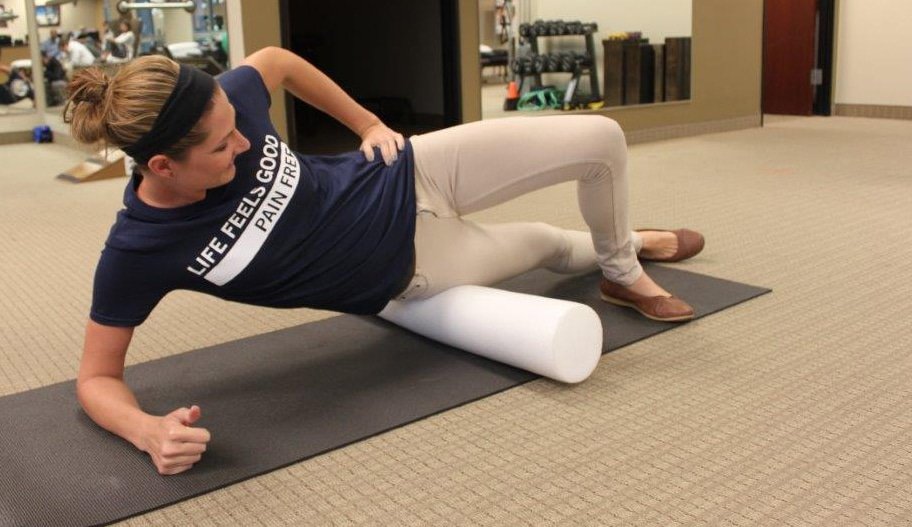 While laying on your side, position the foam roll along the outer aspect of your thigh
Cross the top leg over the bottom to help support your body
Roll from the knee up to just before the hip bone
Calves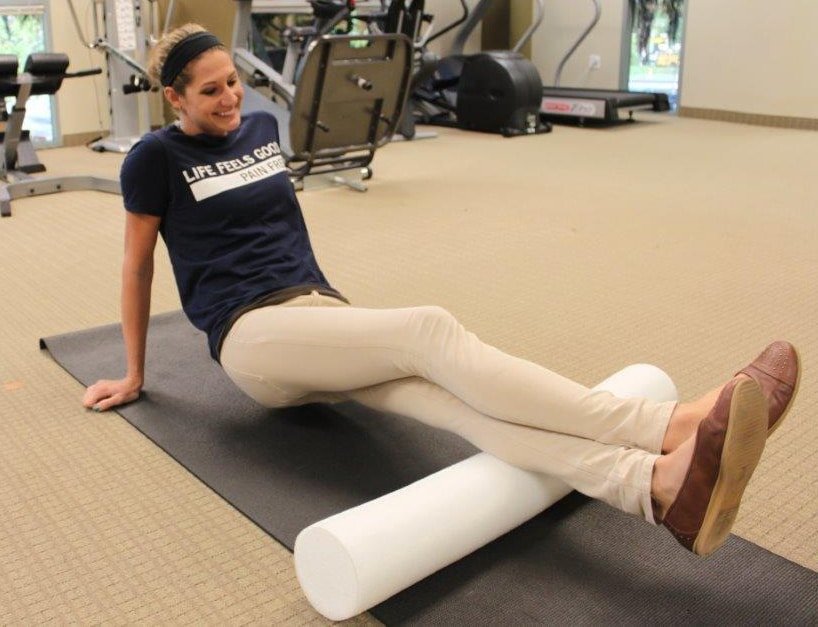 Position Foam Roll underneath calf and begin rolling from one end to another.
Locate any tender or tight regions and use sustained pressure over roll.
Hold for 10 seconds letting body weight sink over foam.
Although you'll feel sore afterwards, your muscles will thank you later and don't worry it does get better. After keeping up with stretching and foam rolling routine for a few weeks, you'll start to notice more flexibility, decreased pain, and improved mobility. Check out more foam rolling exercises on our Life+ TV Page >> HERE! Happy Rolling!
Reader Interactions