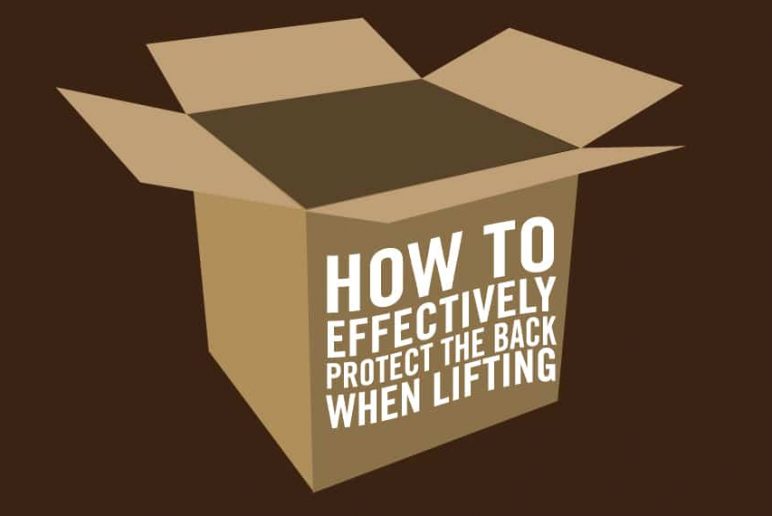 How to Effectively Protect the Back when Lifting
March 30, 2015
A few years ago as I was packing up my life into about 4 boxes getting ready to move out of my apartment in Long Beach, I accidentally strained my back trying to move the "textbook" box (you know, the heaviest one) by myself. Instead of waiting for help, I thought I could bend and slide the box on the floor and down the stairs. No, that was not a good idea, and yes, I did know better as a PT. The minute I tried to pull the box I knew I made a mistake and immediately felt my back "lock up." Turns out I had more people help me move that year than ever because I could handle very little after that. If this has ever happened to you, here are 4 lifting tips to help you prevent injuries like mine. We all need a refresher once in a while and hopefully this will protect your back from unnecessary injury!
1. Plan Ahead
Assess both the area where you are lifting and the location that you are moving to in order to see if there are any obstructions (rugs, boxes, steps, etc) along the way, and at what height the object needs to eventually be placed (higher is better). Wear the right clothing (loose fitting and closed-toed shoes), and if necessary, make it a 2-person lift for heavy items.
2. Get Close to the Object
Stand close the item with your feet a little wider than shoulder-width apart and your body pointing towards the direction you want to walk, if possible. Staggering your stance slightly may help with balance.
3. Bend with the legs, not through the back
Keeping your back straight, bend your knees and grab object with a firm grip. Make sure you are balanced and have a good hold on the item before you try to stand. Do not bend forward with your back or "hinge" at your hips.
4. Use your abs!
Before standing, tighten your abdominals to protect your lower back, then push through your legs (keeping your back straight) and hold the object close to you as you rise. Stand straight while walking and never bend and twist when carrying or transferring a heavy object! Keep the item in front of you as you walk and when you have reached your destination, repeat the same lifting protocol to reduce the risk of back injury as you set the item down.
4. Use your abs!
I hope this helps you as you find yourself bending and lifting throughout the day. Being mindful of these tips will help protect your back from injury and with proper practice, will become automatic in the future.
For Our Visual Learners Out There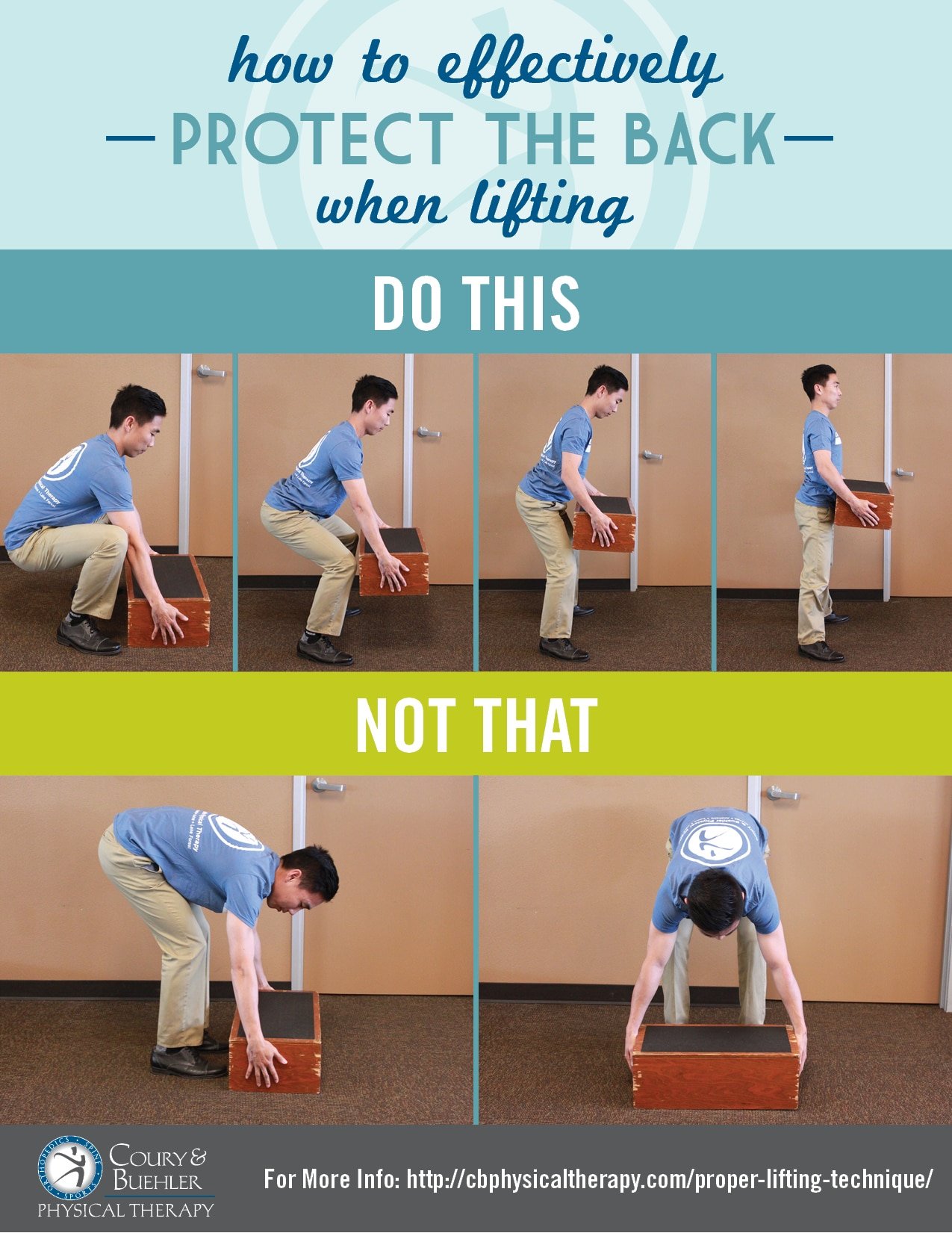 Do you have back pain?
Reader Interactions