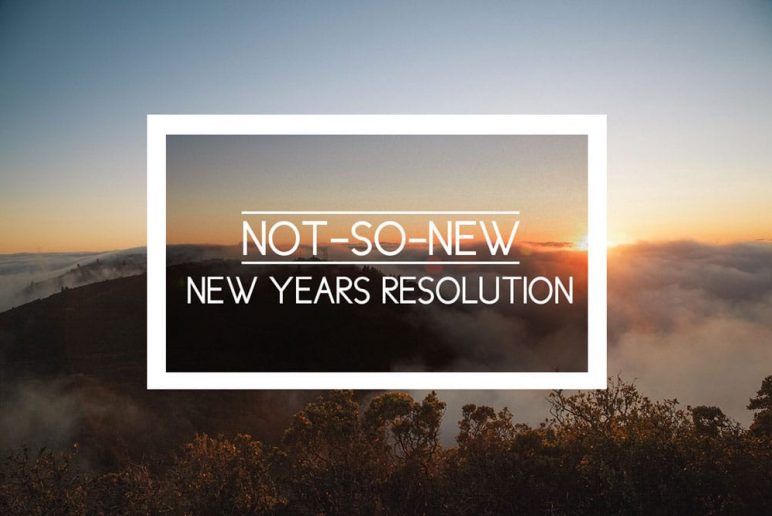 Not-So-New New Years Resolution
January 16, 2015
One of the most common New Years resolutions I hear every year from patients and friends is to "exercise more" or "get in shape." Maybe it's the extra holiday sweets, or the thought of summer approaching, but there is usually a new resolve to exercise come January 1st. I don't know about you, but I have a love-hate relationship with working out. I have difficulty following through at times, but I always love reaping the rewards and am often glad I did in the end. If like me, you've ever struggled with New Years resolutions ending in late February, consider these 4 tips that may help set you up for success. I most often run so I'll use that as my example but feel free to insert any activity you choose (yoga, pilates, biking, etc).
Step 1: Run in a place you enjoy!
If you feel trapped indoors, stay away from treadmills. If you hate dirt and an uneven ground, steer clear of outdoor trails and opt for asphalt (no concrete). Choose a park or the beach. Odds are you're more likely to stick to the activity if you actually like where you're going.
Step 2: Have something you look forward to while you run.
For me, it's music – I don't do any exercise without my iPod. I love listening to music while I run because it helps me enjoy it. If music isn't your thing, maybe pick up some comfortable new shoes or a watch that tracks your calories and distance. There's something about having a new "toy" that makes you want to go out and use it. By the time it loses its novelty, you may have been hooked for good.
Step 3: Have a routine and pick a specific time to work out.
For example, I can't exercise at night because I'm too tired. I have much more energy in the morning or early afternoon so I try to run then. Like any new habit that's formed, exercising takes consistency and repetition and one way to achieve that is to carve out a time when you have more energy to do it. Work it into your weekly routine as you would running errands or cleaning the house. You won't regret developing this habit.
Step 4: Buddy up.
Even though I like to run alone, I do appreciate when people at least ask me how I'm doing with it. You can of course exercise with someone else or make it a competition between the two of you or a group of friends. Habits are much more easily broken and formed with support.
Hopefully the end result will be that working out becomes more enjoyable and feels less like "work" and more like "fun." Start small and enjoy the ride!
What motivates you to be active? How do you stay consistent?
Reader Interactions