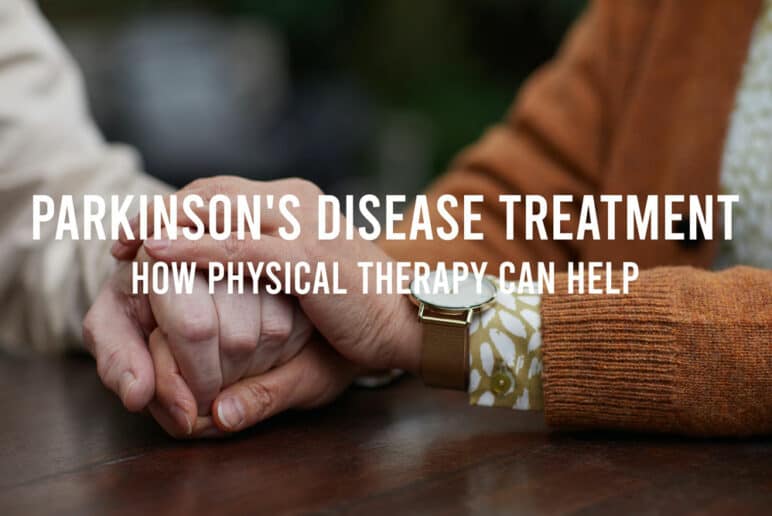 Parkinson's Disease Treatment: How Physical Therapy Can Help
April 15, 2021
In physical therapy school, I performed an evaluation and interview on a patient who was diagnosed with Parkinson's Disease (Parkinsonism). During the interview the patient explained to me the everyday problems people with Parkinson's can face. She mentioned difficulty writing, people looking at her when she has tremors in public, and trouble walking, just to name a few symptoms.
Inspired by her story, I knew I wanted to help this community more than ever. So, I became a regular volunteer at a Rock Steady Boxing gym which provided boxing classes for people with Parkinson's. I also volunteered to play basketball with people with Parkinson's every weekend. (And let me tell you, this was the most competitive game of basketball I have ever played!) This community is something that is near and dear to my heart and that's why I am here. I want to spread awareness about how people with Parkinson's can benefit from physical therapy.
How Physical Therapy can help with Parkinson's Disease Symptoms:
People with Parkinson's often have trouble with balance, with initiating walking, feel stiff in their trunk, and have difficulty moving quickly. Physical therapists can help with all of that and more. Below are some examples of common treatments that someone with Parkinson's can have if they come into CBPT:
Balance Training:
Standing on different surfaces to reduced chances of falling on carpet versus hardwood floors versus concrete
Standing on different surfaces with head and arm movements to help reduce chances of falling while trying to reach something on that top shelf (for example)
Obstacle courses that combine a bunch of different activities that challenge one's balance
Walking Training:
Walking on different surfaces to reduce chances of falling on carpet versus hardwood floors versus grass
Marching in place prior to starting walking to reduce chances of shuffling feet during walking
Reciprocal movements (side to side and left to right) to help improve ease of walking
Walker training – if it applies
Trunk Stiffness/ Slowness of Movement:
Big and large movements to retrain the muscles and slow down the progression of slowness of movements
Trunk rotation movements to reduce stiffness
Strength and flexibility training
This isn't an exclusive list of what type of physical therapy treatments there are for people with Parkinson's Disease. Each physical therapy treatment is tailored to the specific individual's needs, goals, and wants. And while physical therapy isn't a cure for Parkinson's Disease it can help reduce symptoms and improve quality of life.
If you have Parkinson's Disease or know someone that does, please come in for a FREE ASSESSMENT to see how physical therapy at Coury & Buehler Physical Therapy can help you! Contact us at 714-256-5074 for a free consultation or fill out the form below! A representative will contact you shortly.
Reader Interactions