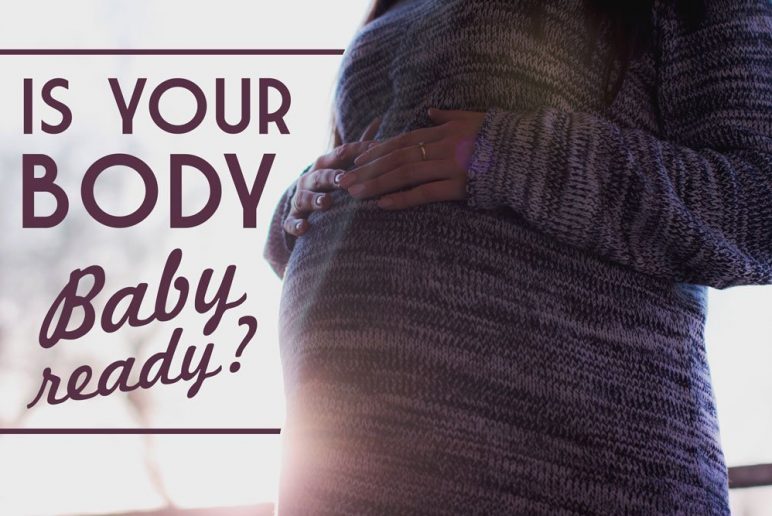 Is Your Body Baby Ready?
May 31, 2016
Congratulations! You are having a baby!
Your head must be stir crazy with all the daunting list of things that need to get done before your new family member arrives.
You need to set up the nursery, baby proof the house, get the perfect stroller/car seat, clean every inch and cranny of your home, the list continues.
Just like you prepare your home for your little one's arrival, you need to prepare your body for the ordeal it is about to go through.
Making time to set yourself up for success will help reduce low back pain during/after pregnancy and possible urinary incontinence after birth.
The following exercises will help you be baby ready in no time.
Kegels
Why does your pelvic floor even need strengthening?
Your pelvic floor contracts during activities such as making love, giving birth, and even controlling the urge to urinate. These muscles need to be trained in order to assist with child birth and prevent incontinence after having your baby.
Sit up straight and contract pelvic floor muscles as if you are holding back urine (don't do this while urinating), then repeat.
Make sure to completely relax between each repetition.
(hold 4 seconds, repeat 6 times)
Once you become an expert at kegels, you can multitask by doing them along with the other exercises on this list.
Transverse Abdominal Activation
During pregnancy your body begins to prepare the up and coming events by becoming more flexible.
This is when you are at higher risk of back pain if you do not have good core stability. The transverse abdominus is a frequently neglected muscle, however, it is one of your key core muscles that help stabilize your back during your daily activities.
Start by lying down looking up, with your knees bent, and keep your low back flat.
Pull your belly button to your spine, this will activate your transverse abdominus.
Make sure to breath while maintain the contraction.
(hold 5 seconds, repeat 10 times)
Squats
Once you have mastered the first 2 exercises then you can incorporate them into performing a squat.
Squats emphasize the use of your gluts, which in return will help stabilize your hip while you walk. This is very important in order to prevent back pain during and after pregnancy.
Start by standing up straight, with your feet shoulder width apart.
Bend your hips and then allow your knees to follow.
Shift most of your body weight onto your heels and glutes (like you are sitting on a chair).
Make sure your knees do not go past your toes.
(repeat 15 times)
Bridges
With this exercise you can incorporate the muscles you used for all 3 of the exercises above.
While lying on your back with your knees bent tighten your abdominals.
Squeeze your glutes.
Raise your bottom off the floor, creating a bridge with your body.
(hold 4 seconds, repeat 10 times)
The sooner you start, the better you will feel during and after pregnancy.
These exercises are a good baseline. You can always make your routine more difficult as you gain strength.
Did you know physical therapy can help you have a more comfortable pregnancy?
Sign up for a FREE Assessment with CBPT!
Reader Interactions