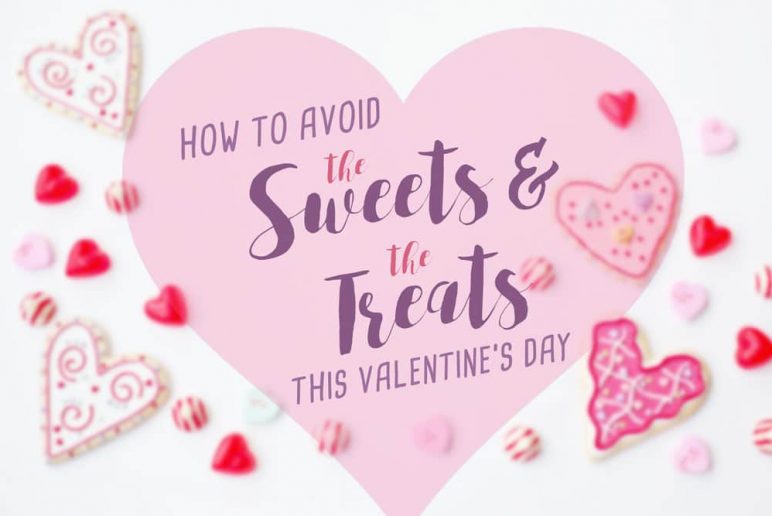 How To Avoid The Sweets And Treats This Valentine's Day
February 02, 2017
Not Just About the Sweets and Treats!
I know…It seems like we just finished Christmas and all of a sudden throughout the stores all we see are hearts, chocolates and candy galore. It's kind of hard to keep to those New Years' resolutions when there is all this temptation around! With someone as big a sweet tooth as myself, I definitely need to execute extreme self-control when it comes to this time of the year.
Luckily, whether you are with someone or spending the holiday with friends, we want to make sure that you continue to keep up with your healthy lifestyle. Here are some simple and helpful ideas whether you are receiving or giving.
Don't stress yourself out this holiday! It's about life, love and laughter, so get creative and have fun!
1. Eat At Home
Barrier: Valentine's is one of the biggest and busiest nights of the year. Also, very easy to over eat and get tempted with delicious desserts or fatty meals.
Solution: Prepare a meal at home! Allows you to be creative and make something within your possible diet restrictions, and you can make it as healthy and portion controlled as you want. Also, your sweetie will appreciate the nice intimate dinner without all the crowds and the simple comforts of being at home.
2. Drink Moderately
Barrier: Big push for drinking and tacking on those extra calories with alcohol.
Solution: Moderation is always key, whether it be on a holiday or a regular weekend. When you do drink, try and avoid those sugary cocktails or carb-loaded drinks like beer, and if you do, limit yourself to 2 drinks. Having a glass of red wine at dinner is a better alternative, and who knows, may complement the delicious dinner!
3. Eat Candy Slowly
Barrier: THE SWEETS!!!
Solution: First thing, don't deprive yourself. The beginnings of changes in your lifestyle are hard to maintain and it's easy to give in to temptation. Maybe instead of chocolates and sweets, you can give the gift of fruit! Try to avoid the ones with chocolate all over them, but if you do end up getting chocolate, eat it sparingly. Try to make that box of temptations last longer than just one night, store it in the freezer, and make it last several weeks.
4. Try Having An Active Valentine's Day Date
Barrier: Seems like a lot of activities now a day have become more sedentary. Who says Valentine's day has to be only about sitting, eating, and watching a movie?
Solution: Get out there and plan something active! Whether it be a nice, romantic walk on the beach, or biking through some of the trails, you don't have to settle for sitting around! Even taking a walk around the block after dinner allows you to digest your meal and spend some quality time together.
Want more free health & wellness tips?
Sign up for LIFE+ TODAY to have these practical tips send straight to your inbox!
Reader Interactions