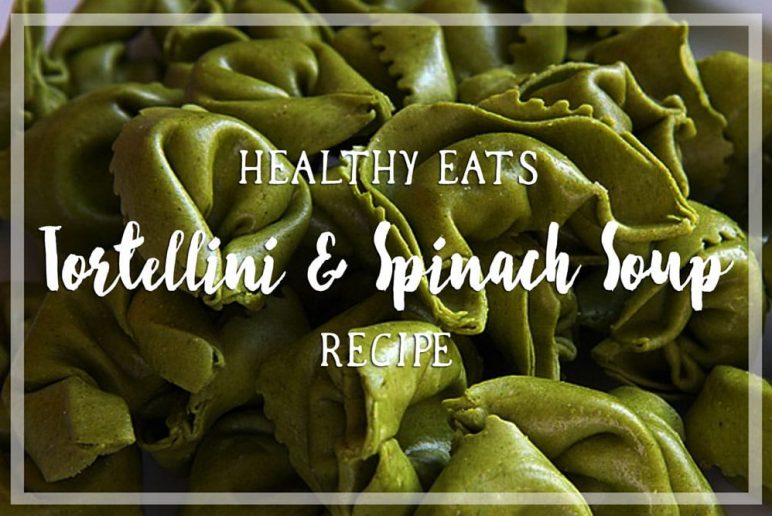 Healthy Eats: Tortellini and Spinach Soup
March 02, 2017
Growing up in New England there was nothing better in the fall and winter weather than cozying up at the fire with a good book and a warm cup of soup!
However, now that I live in California, it is unlikely for me to turn on the heat let alone sit by the fire. But that doesn't mean we can't enjoy a warm bowl of soup that is healthy and delicious on those evenings when the temperature drops below 50 degrees.
This recipe is something my mother found from Weight Watchers and modified it to make it healthier and more filling. It is quick and easy to make and truly delicious.
Enjoy!
Tortellini and Spinach Soup
Prep Time: 5 minutes
Cook Time: 20 minutes
Total Time: 25 minutes
Ingredients
1 tbsp olive oil
1 large onion, minced
2-3 cloves of garlic, minced finely
Salt and pepper to taste
1 15oz can diced tomatoes with juices
1 bag baby spinach, washed and chopped thin
3-4 15 oz can cannellini beans, washed and drained
2 32 oz box low sodium chicken broth
1 rotisserie chicken, pre-cooked, taken off the bone
2 Tbsp of lemon juice (or Balsamic vinegar if not available)
1-2 tsp crushed red pepper
½ cup thinly chopped basil
1 package cheese tortellini
Directions:
Saute onion and garlic until clear
Add chicken broth, drained beans, tomatoes and spinach, chicken to mixture and bring to a boil
Once at a boil, lower temperature to low and add vinegar, basil and crushed red pepper
Return to a boil and let simmer for 20-25 minutes
In separate pot, cook tortellini to package specifications
Place tortellini in a bowl and then add broth
Recommended to store soup and tortellini separately so that the noodles do not become overly soggy
With left overs, I tend to freeze for a later date, easy to pull out and heat up!
Want a Free Printable Copy?
Hungry for more healthy recipes?
Sign up for Life+!
Reader Interactions