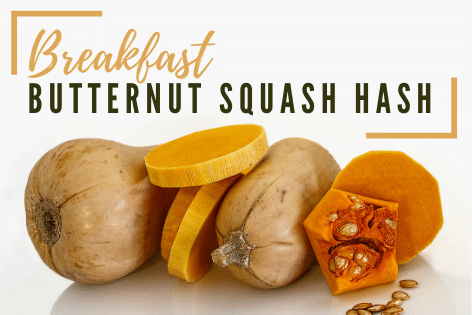 Healthy Eats: Breakfast Butternut Squash Hash
October 30, 2019
As I am sure you have all heard 'breakfast is the most important meal'. This is true, this is the meal that you start you whole day with. Of course, how many of us eat a good healthy breakfast? I have been guilty in the past of stopping at McDonald's, or eating a breakfast bar, but most of those are loaded with unhealthy substitutes that we need less of in our diets.
This breakfast hash is not only easy to make, but tastes delicious when heated up, and fills you up for the day. The combination creates a comforting, home-cooked hash reminiscent of fall.
Ingredients
Serves 1-2 | Prep Time: 5 min | Cook Time: 20 min | Total Time: 25 min
Olive oil, or coconut oil for greasing
1 large (or 2 medium) onions, chopped
1 lb Jimmy Dean sausage (can use the regular flavor but I prefer the hot for an extra kick)
2 packages of chopped butternut squash (about 14-15 oz each)
1 large red apple, chopped
Directions
1. Heat a large skillet over medium heat and grease the bottom. Add the onion and cook until translucent, add sausage and cook all the way through. Remove the sausage and onion and set off to the side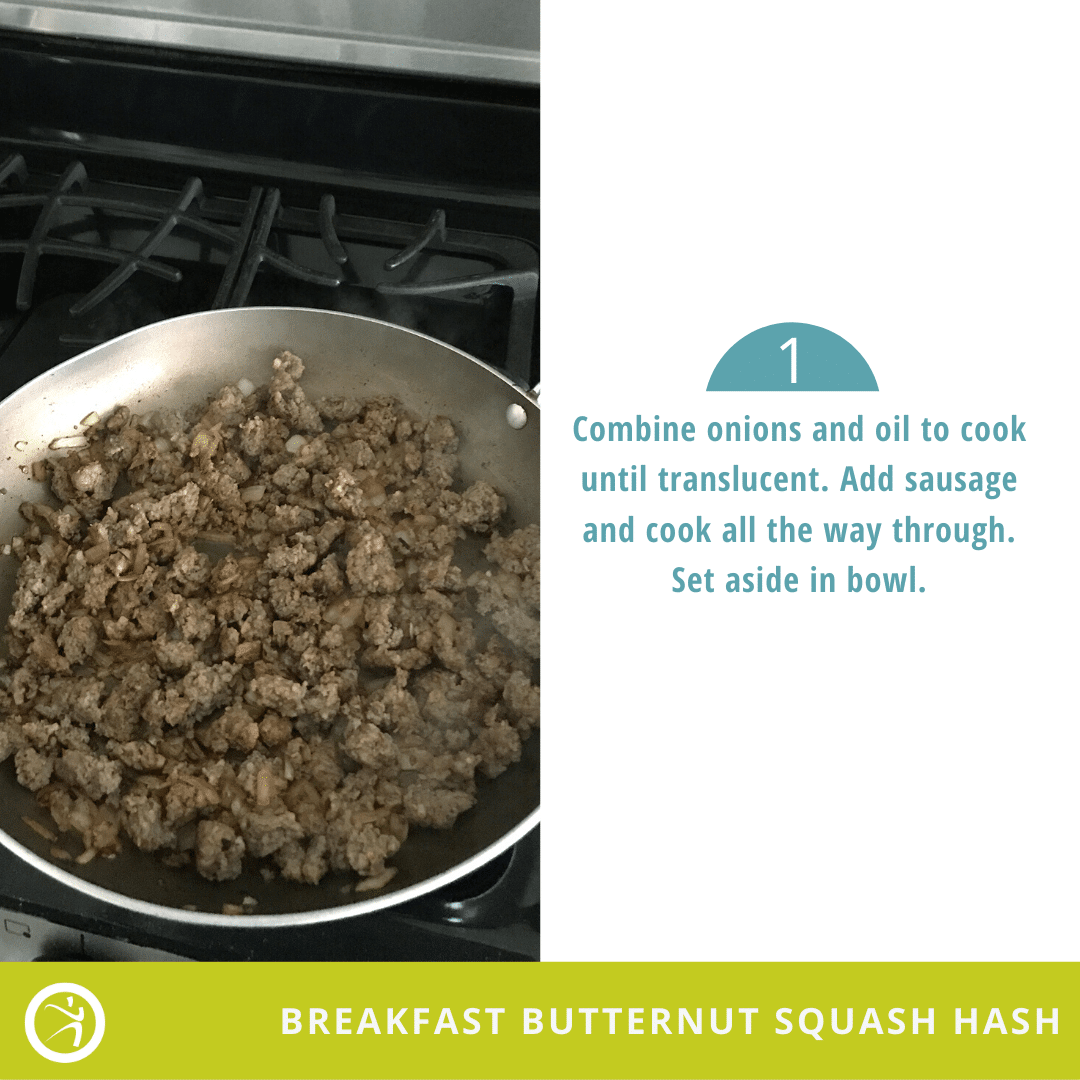 2. Add a small amount of olive oil, and add the butternut squash. Spread the butternut squash evenly throughout the skillet and cook until sides begin to brown, about 10 minutes, stir occasionally.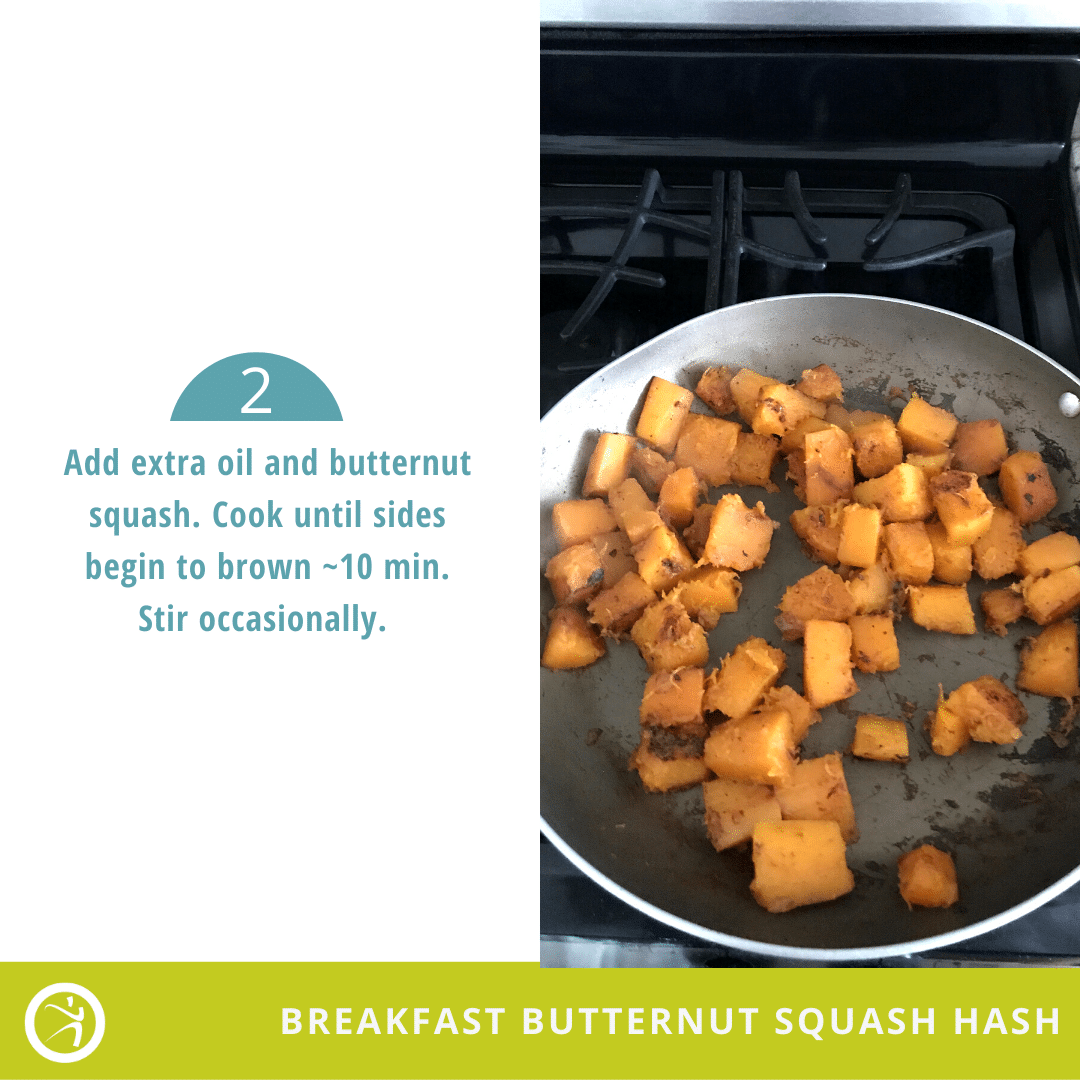 3. Add the apples when the butternut squash is brown (not burnt) and cook until they begin to soften.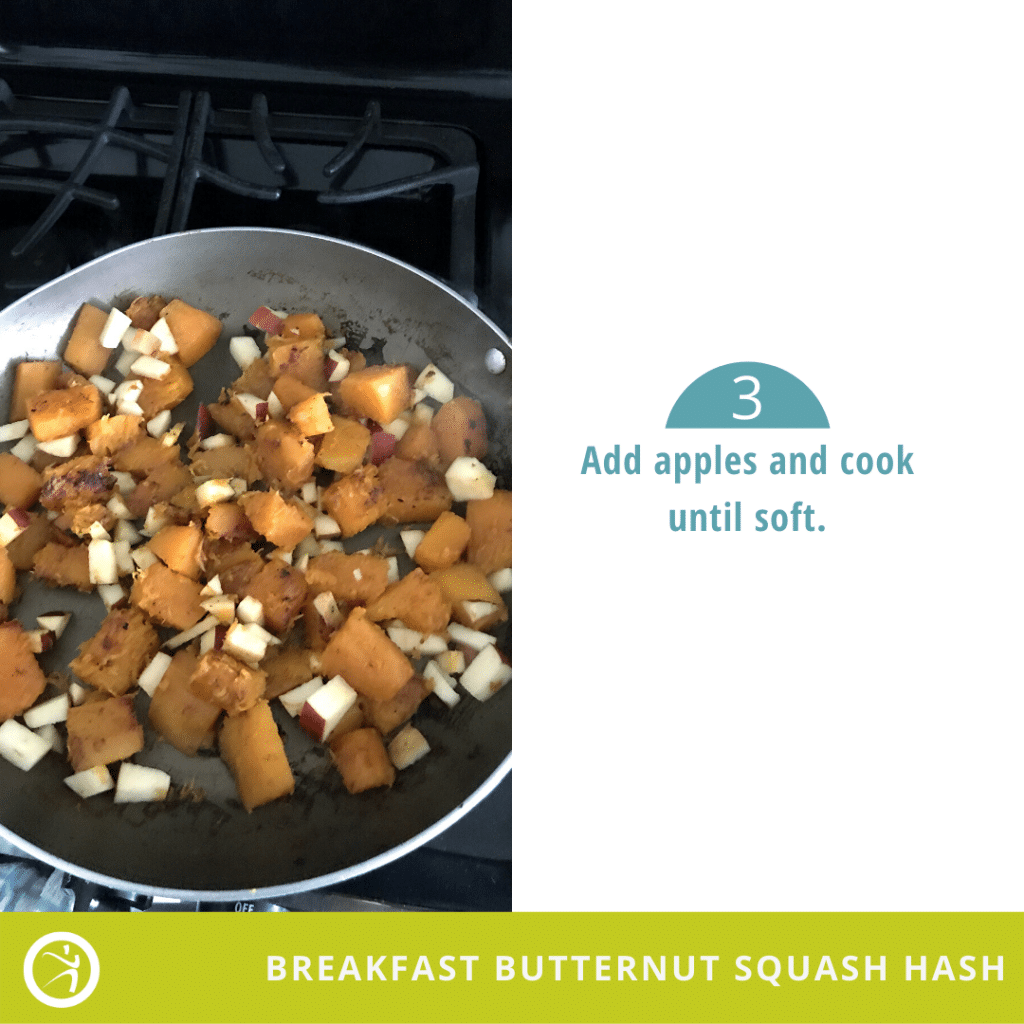 4. Add the sausage and heat the hash before serving.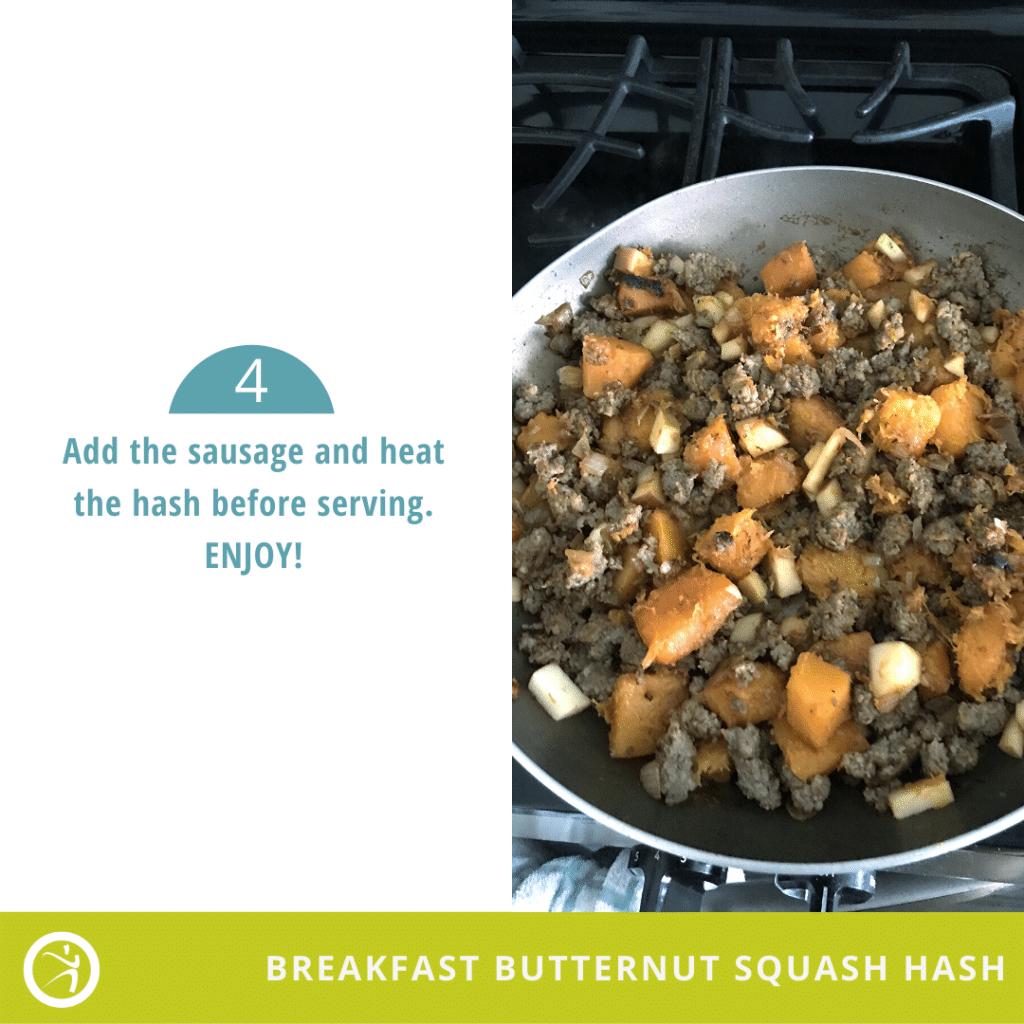 Note: This hash keeps well in the refrigerator for couple of days and is great to reheat.
Enjoy this healthy breakfast option!
REQUEST A FREE CONSULTATION
We will contact you to confirm your appointment.
Reader Interactions