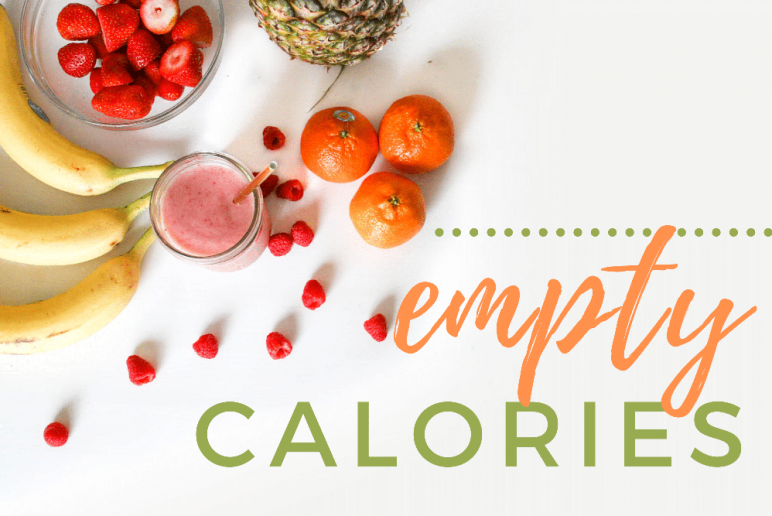 Healthy Eats: Empty Calories
January 23, 2020
Snacking on food is a typical task done on a lot of people's daily routines. It's very easy to have a stash of chips or chocolate in our backpack, pantry, and drawers at work so we can eat a little something to get over the midday hump. Chips and chocolate may be satisfying your hunger, but they won't satisfy your nutritional needs. Foods like these are what are known as "empty calories".
Empty calories are foods that contain little to no nutritional value. These foods are typically high in sugar and fat. These foods typically contain minimal nutrients required for our bodies to function well. If eaten in high proportions, they can attribute to a quick increase in your weight.
One of the culprits are solid fats, these are fats that stay in a solid form at room temperature such as butter and shortening. Solid fats can be naturally found in foods but they are often also added when foods are processed. Examples of food that have solid fats are pizza, cheese, hot dogs, chips, and mayonnaise. Foods that included added sugar are cakes, cookies, pastries, ice cream, and even condiments such as ketchup and ranch. It is important to read the nutritional value of the foods you eat in order to make sure you are correctly nourishing your body.
Foods to be aware of include:
• Beverages such as Gatorade, iced tea, lemonade, Starbucks drinks, and soda
• Full-fat dairy items like ice cream, cheese, whole milk, and full fat yogurt
• Fatty meats such as hot dogs, bacon, sausages, burgers, and ribs
• Fast food items like burgers, fries, pizza, milkshakes
• Candy such as M&Ms, skittles, and chocolate bars
Here are some substitutes you can use to avoid empty calories:
• Instead of eating chips and nacho cheese, try baby carrots with hummus. You will still get the crunchy texture and some sweetness from the carrots, and although hummus can sometimes be high in fat, it is usually made with olive oil which is a healthier fat
• The best alternative to drinking soda is water. If you are still looking for flavor and carbonation, try drinks with no added sugar such as La Croix or Perrier
• Switch out your favorite fried chicken sandwich for a grilled sandwich. Instead of fries, have some fruit or the side salad. Switching from fried chicken to grilled chicken will eliminate the deep frying process where a lot of oil will be added to the sandwich
• Avoid eating candy and buy fresh fruit instead. There are a lot of fruits that can satisfy your sweet tooth and they will also add the vitamins and minerals that your body requires
• A condiment high in empty calories is mayo. Substitute this in your sandwich for yogurt or Sriracha. Both of these will still add flavor and can add the creaminess you look for with Mayo.
Although you should limit your intake of empty calories, that doesn't mean that you need to swear off all of these kinds of food. Eating empty calories are okay as long as they are in moderation and you take into account the ingredients of the food you are eating. One easy way to do this is to look for Food and Drug Administration (FDA) labels that say "No Sugar Added", "Low Fat", or "Low Calorie Food". Even with these labels, it is still very important to read the nutritional label because what some foods lack in fat, they will make up in a lot of sugar.
A general guideline that I like to utilize for eating healthy is buying items that are not packaged, a lot of these are usually found in the produce section. Shopping first in the produce isle on the side of the store will give you fresh food and much better nutrition than a lot of the things you will find in the isles in the middle of the store.
References
https://www.webmd.com/diet/features/beware-empty-calories#3
https://www.healthline.com/health/food-nutrition/empty-calories#what-to-eat
https://www.med.umich.edu/1libr/Mhealthy/WhatAreEmptyCalories.pdf
Free Consultation
Live and feel your best by discussing pain relief plan with one of our expert physical therapist! If pain or injury is limiting your ability for a full, healthy life, call us for a FREE CONSULTATION!
Want more tips?
Sign up for LIFE+ today to have these practical tips for helping you move, feel, and live better sent straight to your inbox!
Reader Interactions