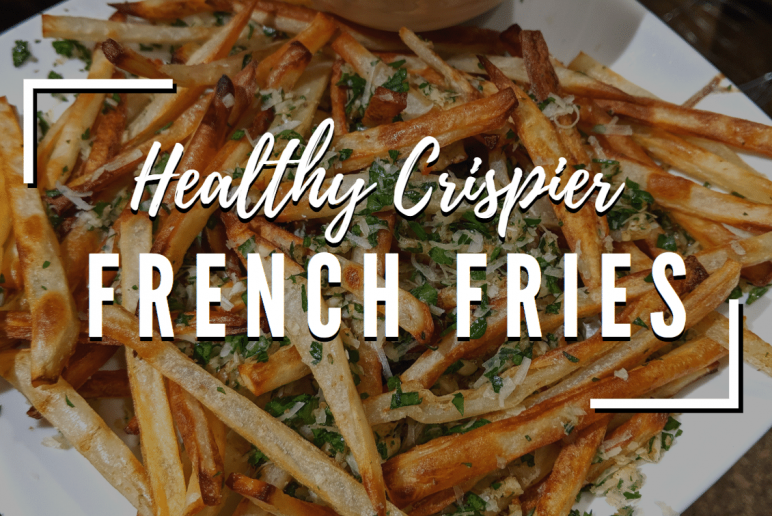 Healthy Eats: Crispier Baked French Fries
November 13, 2019
We all love potatoes! One of the most common ways a potato is prepared, are French fries. French fries are usually the perfect side dish for hamburgers, sandwiches, and with fish and chips. Fries tend to be partnered with things that are also fried or heavy in fats and this can lead to people eating excessive amounts of fat. One serving of French fries, about 117 grams, contains 17g of total fat which is 26% of your daily value intake! A big reason why there is so much fat in fries are due to the fact that they are deep fried in oil.
If you want to make fries a little healthier, a good technique is to bake them instead of deep frying them. This recipe includes one secret ingredient to ensure that you get crispy fries, and if you're like me, then you'll want these fries as crispy as possible. My favorite part of the fries are the small ones at the bottom of the basket, they're the crispiest ones!
The secret ingredient to make my crispy baked fries is… egg whites! As the egg whites dry in the oven, they will create a crispy outer layer around the French fry. My other tips to ensure maximum crispiness is to make sure your fries are dry before baking them, and to bake them at a high heat.
Ingredients
Serves 2-4 | Prep Time: 10 min | Cook Time: ~40 min | Total Time: 50 min
4 Russet Potatoes
2 Egg Whites
Salt
Toppings (optional):
Parmesan (shredded)
Parsley (chopped)
Garlic (minced)
Dip (optional):
1/2 C. Greek Yogurt
5 Garlic Cloves (minced)
1/2 Lemon
2 Tbsp. Olive Oil
Salt
Directions
1. Preheat your oven to 425 degrees, high heat = crispy fries. Beat 2 egg whites with a dash of salt until light and foamy, this will be the coating for our fries.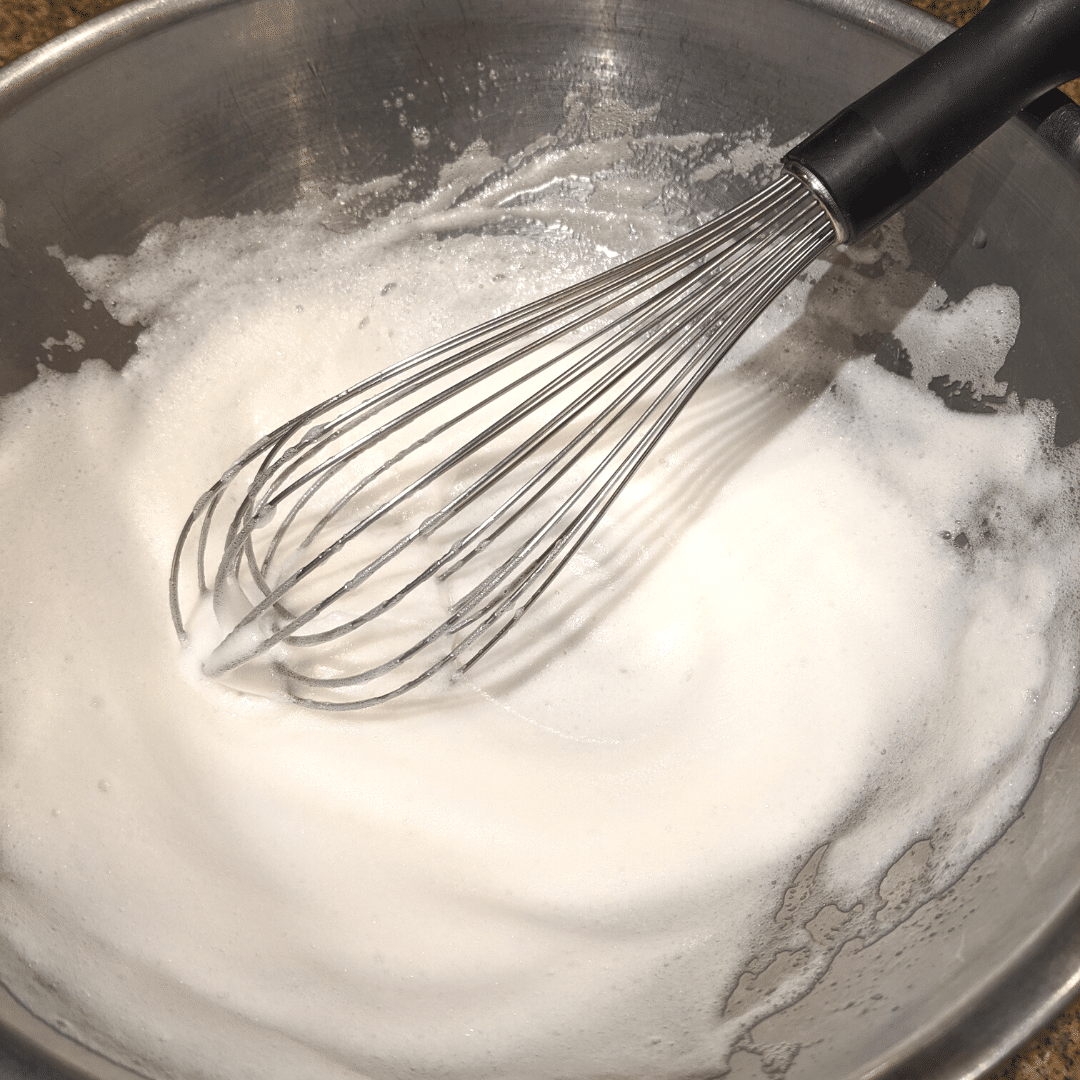 2. Wash and cut potatoes into French fry shapes. Coat the fries in the egg whites making sure you allow the excess egg whites to drip off.
You can cut them as thin or thick as you want, just take note that thicker fries take longer to cook. I like thin fries since they cook faster and tend to more crispy.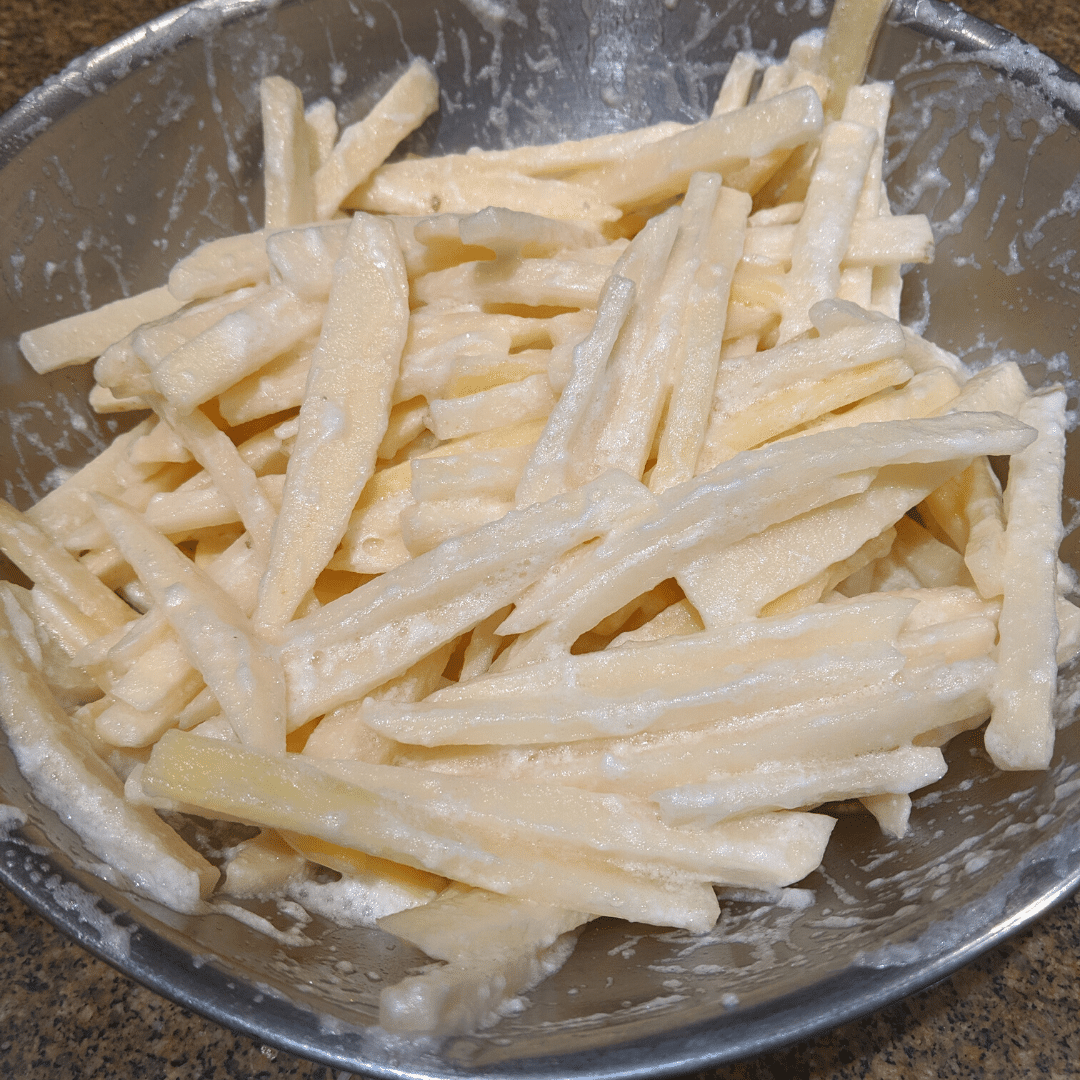 3. Use a cooling rack on top of a sheet pan and place fries in a single layer. Do NOT overcrowd! Spray top of fries with cooking oil and bake for 35-45 min.
If do not own a cooling rack, cover the sheet pan with cooking oil spray, and flip the fries at around 20 minutes to make sure they brown evenly.
Baking time varies depending on size of the fry, the amount of fries on the sheet pan, and how crispy you like your fries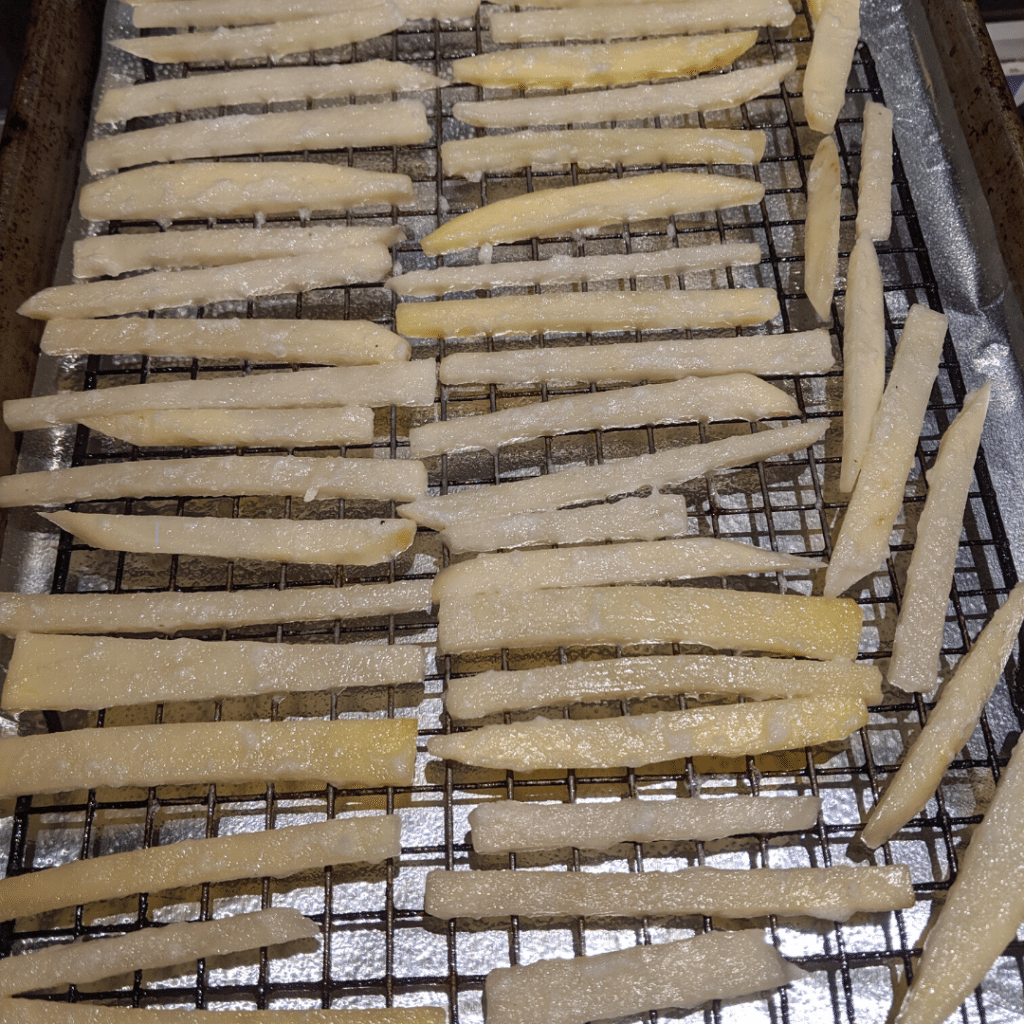 4. Once done, remove the fries, add more salt, and top with whatever flavoring you like! In this picture, I decided to go with garlic, Parmesan, and parsley.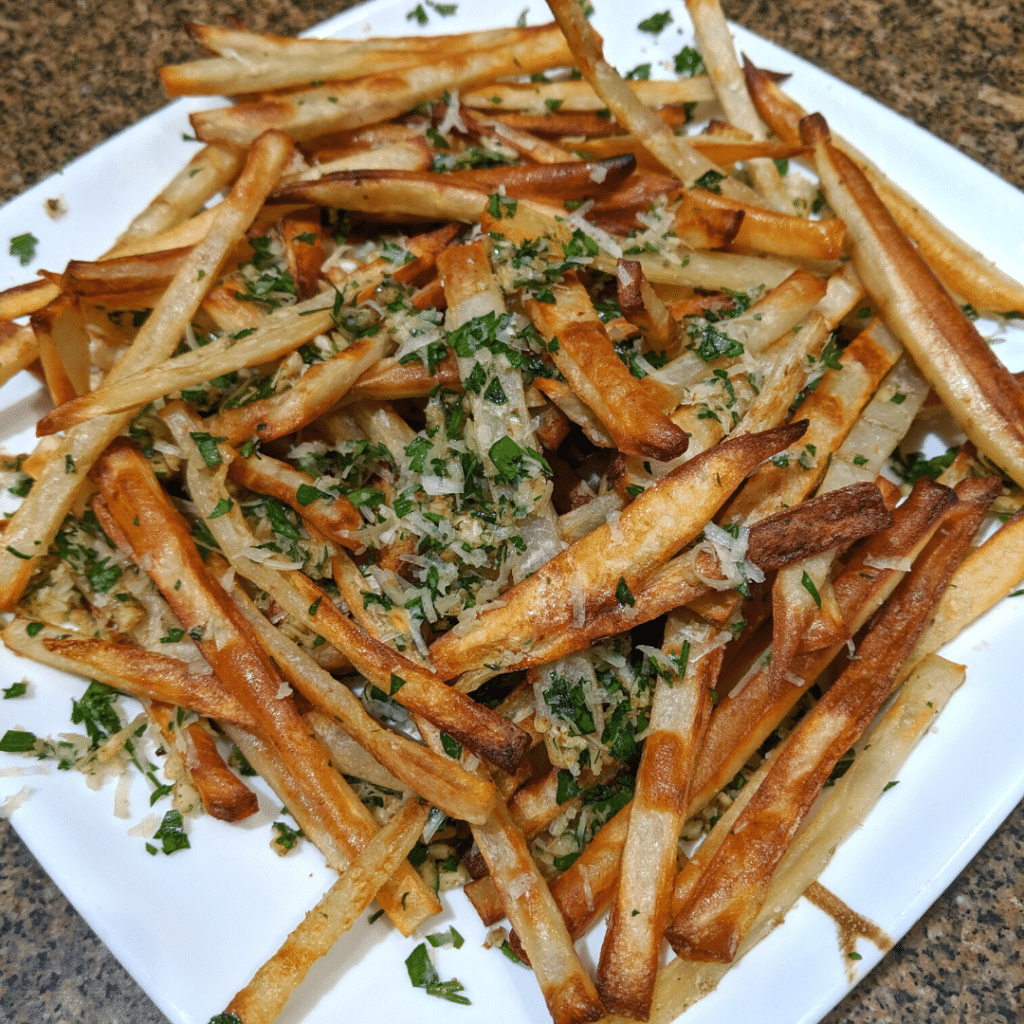 5. Combine all dip ingredients and enjoy on the side!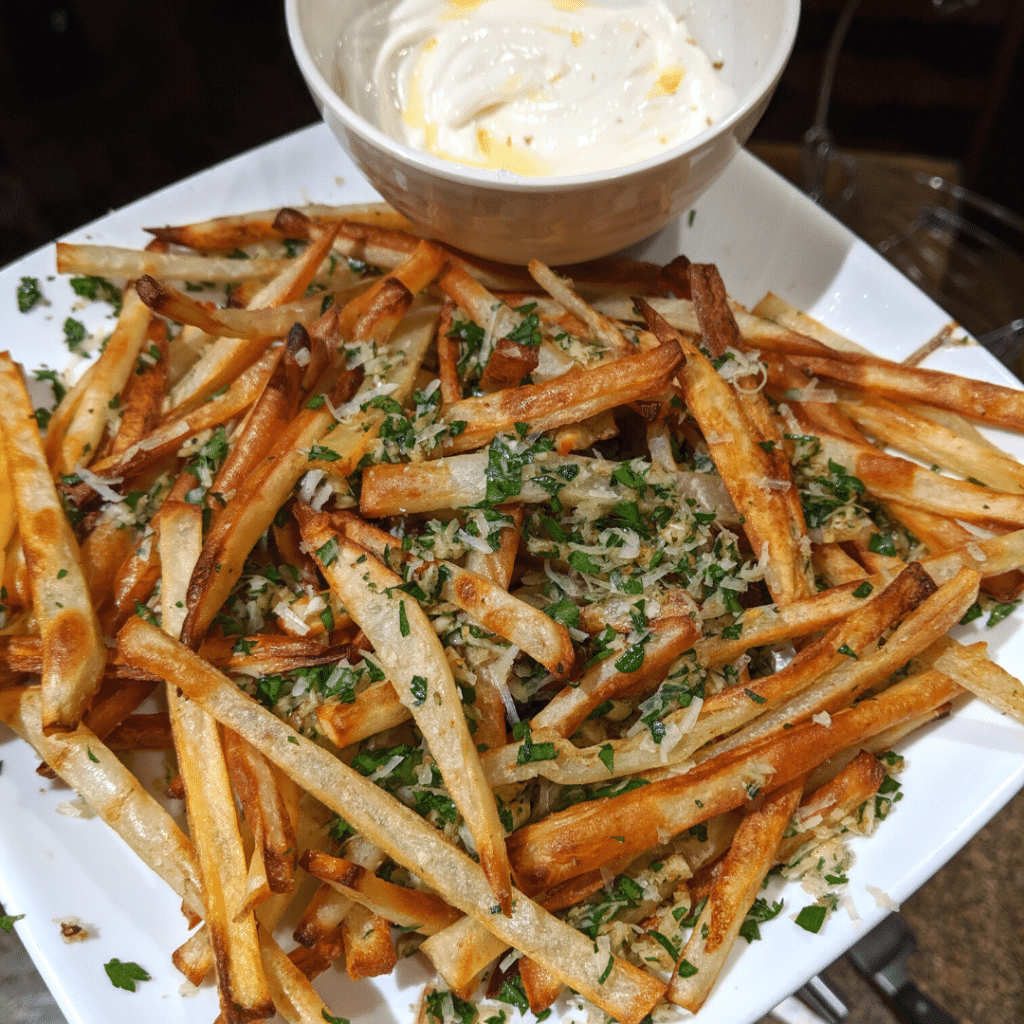 This is just one example of how I make fries, but you can tweak it to your liking! Your seasonings can include chili powder, cajun seasoning, fresh rosemary, and lemon pepper seasoning. You can even use sweet potatoes as well!
REQUEST A FREE CONSULTATION
We will contact you to confirm your appointment.
Reader Interactions