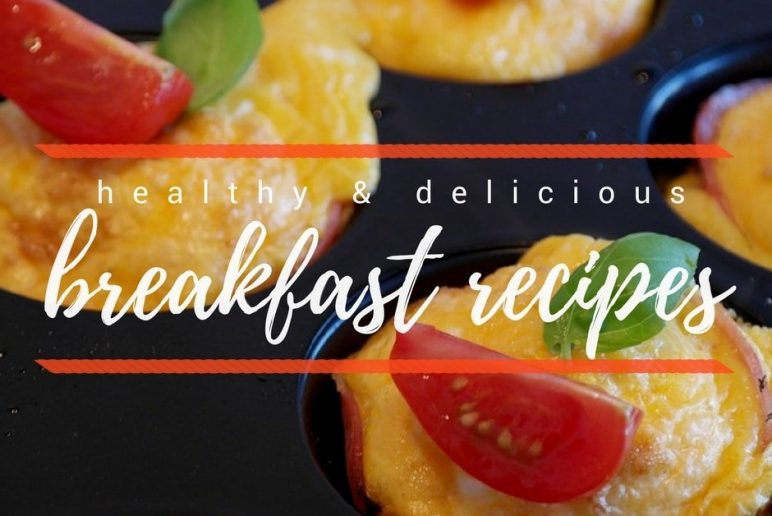 Healthy & Delicious Breakfast Recipes
September 13, 2017
Breakfast is the most important meal of the day. Therefore, it's even more important to make sure that you're starting off the day with a healthy meal! Start your morning off right with these tasty and nutritious breakfast ideas:
Rice with Egg and Avocado
This is my favorite breakfast. It's so very satisfying, easy, and you get all of the essential nutrients you need!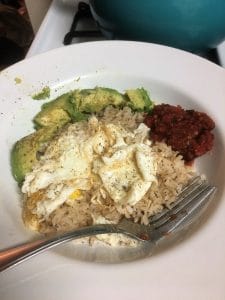 Ingredients:
¼ – ½ cup of brown rice or Quinoa
Egg whites (I prefer to buy the egg whites you can buy at the grocery store, rather than throw away or save yolks separately)
½ Avocado
Salsa J
Salt and pepper
Optional: Scallions and Vinegar
How to:
Season cooked rice with salt and pepper to taste. Mix in scallions and vinegar to taste if you wish.
Scramble or cook egg whites as preferred and add on top of rice. You can also fry 1-2 whole eggs which is delicious as well. ?
Add avocado slices and salsa
Enjoy!
Tired of eating your greens? Then drink your greens!
Leafy greens are awesome! They provide much needed dietary fiber, folic acid, Vitamin C, potassium, and magnesium amongst other things!! Drinking greens never tasted so good!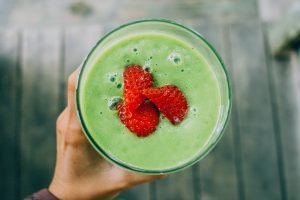 Ingredients:
Spinach, kale, and chard leaves
1 cup of almond milk
1-3 cups of frozen fruit of choice
2/3 banana
2 tbsp of flaxseed or half an avocado
How to:
Fill blender with spinach, kale, and chard leaves (mix and match or just use one if you prefer-I freeze my greens so they blend better)
Add 1 cup of almond milk
Blend the mixture well
Add 1-2 cups of frozen fruit of your choice (I use the tropical fruit medley and sometimes the berry fruit medley sold at Costco)
Add 2/3 of a banana (it's really good if you freeze it)
Add 2 tablespoons of flaxseed or half of an avocado
Blend well, adding water along the way as needed
Enjoy!
Savory Breakfast Muffins
If you're craving something savory in the AM, this is your go-to recipe!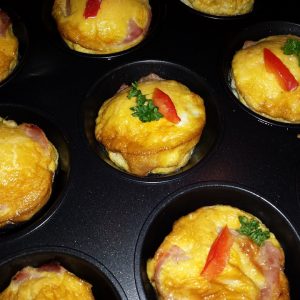 Ingredients:
2 cups of egg whites
5 eggs
3 oz of Basil
1 Red Tomato or 12 Red Cherry Tomatoes
1 cup shredded parmesan cheese
3 oz of mozzarella cheese
1 tsp of salt
1 tsp of pepper
1 cup of blended greens
Cheddar cheese, shredded
How to:
Heat oven to 375 deg
Use nonstick oil to prepare lasagna pans or 24 medium size muffins with the following:

A basil leaf, half a cherry tomato, a small pearl size fresh mozzarella. Set aside.

In a large bowl, whisk egg whites, eggs, parmesean and cheddar cheeses, add two to three tbsp of water or milk, season to task while whisking well
Add egg mixture to 24 muffin cups or equally in 2 lasagna pans
Put in oven for approx 20 min or until golden on top.
Remove immediately and let cool
Enjoy!
Sweet Potato, Spinach, and Mushroom Salad
This is a healthy and beautifully colored dish that'll be sure to make your taste buds happy!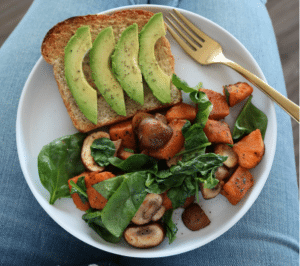 Ingredients:
4 chopped Mushrooms
½-1 cup of chopped spinach
1 Sweet potato-baked and cut into squares
1 tsp of paprika
Salt and pepper to taste
How to:
Prepare a baked sweet potato in the microwave by piercing it with a fork several times. Microwave on high for 8 to 10 min or until tender, turning the potatoes once.
Sautee mushrooms and sweet potato on medium heat. While doing this add paprika, salt and pepper, to taste
Add spinach when the mushrooms and sweet potato have about 1 minute left to sauté
Serve with whole wheat bread on the side with slices of avocado sprinkled with salt and pepper
Make breakfast your best friend and try these recipes out today!
Hungry for more healthy recipes?
Sign up for Life+!
Reader Interactions