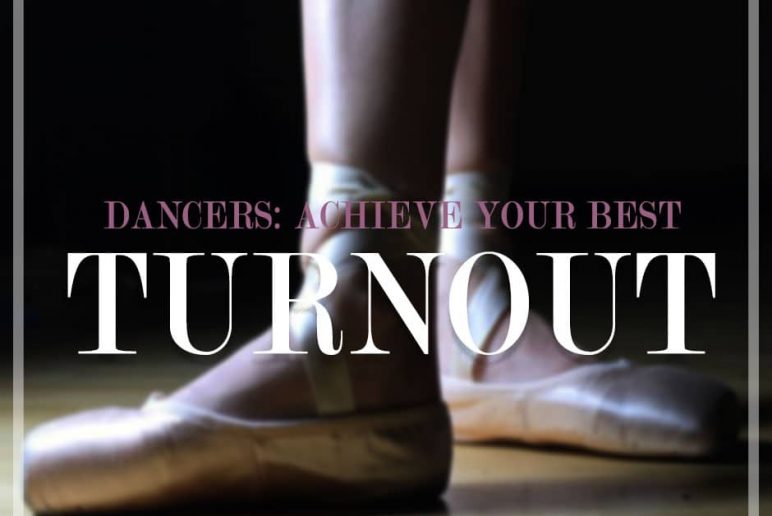 Dancers: Achieve Your Best Turnout!
October 12, 2017
Training as a dancer is an amazing and rewarding experience. There is nothing quite like it! And whether you primarily dance jazz, tap, ballet, or other modern styles, the all-elusive "turnout" can be our best friend or arch nemesis.
If you are unfamiliar with the concept of turnout, it is most commonly known in ballet performances where dancers are seen standing with their heels touching and their feet pointed outward almost in a straight line. It is a staple of proper dance technique and integral to the art of dancing.
Often times, turn out is judged by the angle of one's feet.
The closer to 180 degrees the better, right? Not usually. The answer to this question lies in where we get our turnout. Ideally it comes from the outward rotation of our hips, the large ball-and-socket joint above our outer thighs. Unfortunately, it is too often borrowed from joints that are ill-equipped to handle this rotation-type of stress: knees, ankles, or lumbar spine (low back). These compensatory measures are taken when the hips either have limited mobility to rotate outward or have limited strength to maintain this position.
If you look closely, you can spot it:
You can see the dancer's feet in the left picture above are definitely pointed outward. However, she is placing a lot of stress and strain on the ligaments of her knees by forcing outward rotation. She is also stressing the ligaments and passive structures in her ankles by pronating through her feet. The dancer's foot arch collapsing forward is a tell-tale sign.
Over time, poor turn-out technique can contribute to improper alignment of your joints and muscles. For example, the heel can bow outward causing increased stress on your Achilles tendon, fascia of the feet, and muscles/tendons in the arch of your foot. This can potentially contribute to various aches and pains or lead to more serious conditions which require rehabilitation.
Keep in mind that some people will have more natural turnout because of the way their hip bones are shaped. There are ways to improve the actually range of motion of your hips, however they center on muscle flexibility and joint mobility and are not gained through changing your bone structure.
If you would like further information and consultation on the proper application of this technique or other dance-related injury prevention measures, consult a physical therapist who is educated on the topic and achieve your best dynamite turnout!
Sign up for a FREE Assessment with CBPT!
Get injury prevention tips sent straight to your inbox!
Sign up for Life+!
Reader Interactions