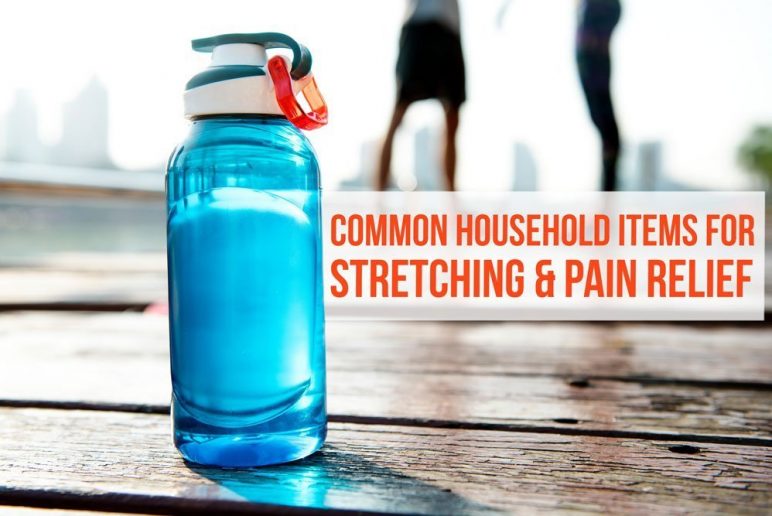 Common Household Items for Stretching & Pain Relief
May 18, 2019
Have you ever watched an "As Seen on TV" gadget used for stretching and/or pain relief or watched "Shark Tank" and said to yourself, "I can use (blank) instead!" I have! Even if you haven't, I hope this blog will give you some inspiration to know it is possible to use common household items to help with stretching and possible pain relief.
Take a look at the following and try it for yourself. Many of these objects can easily be taken on the road or used at work too.
ROLLING PIN
(Other options: durable water bottle)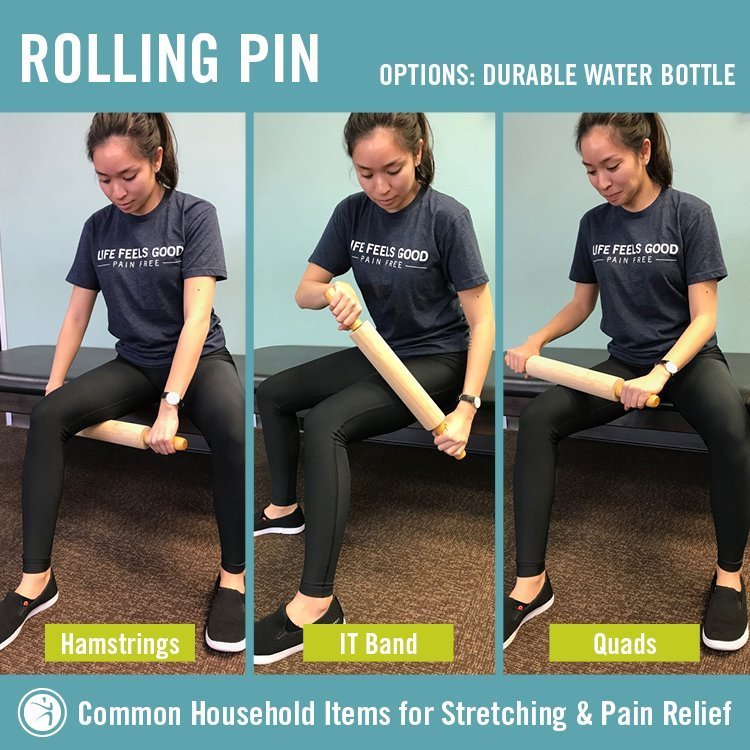 Upper Leg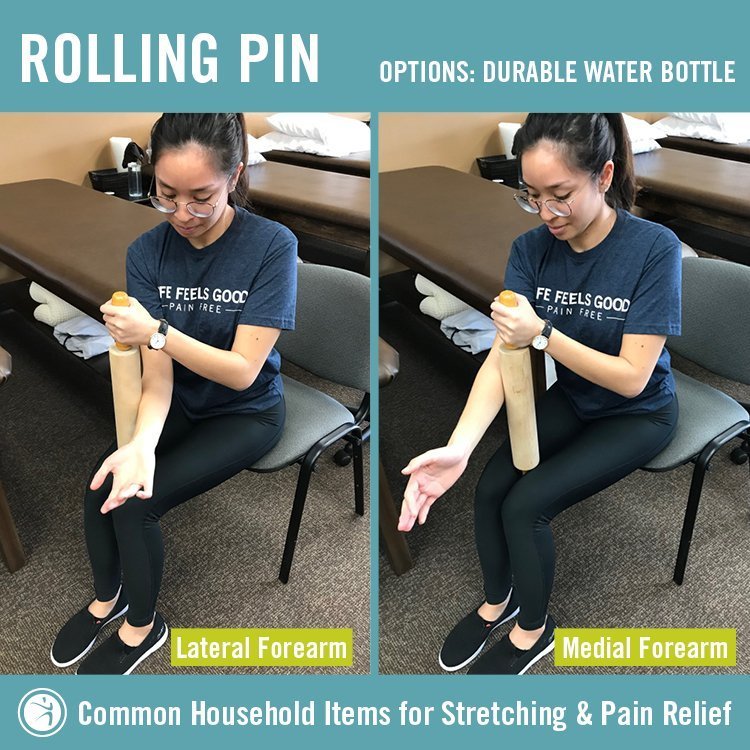 Forearm
TENNIS BALL
(Other options: lacrosse ball, golf ball, orange)
Foot
Upper and lower back (not pictured)
Neck – place two tennis balls in a sock so they don't roll around. Place tennis balls and sock right below the skull.
Hamstrings – place tennis ball under your leg and then kick your leg up and down.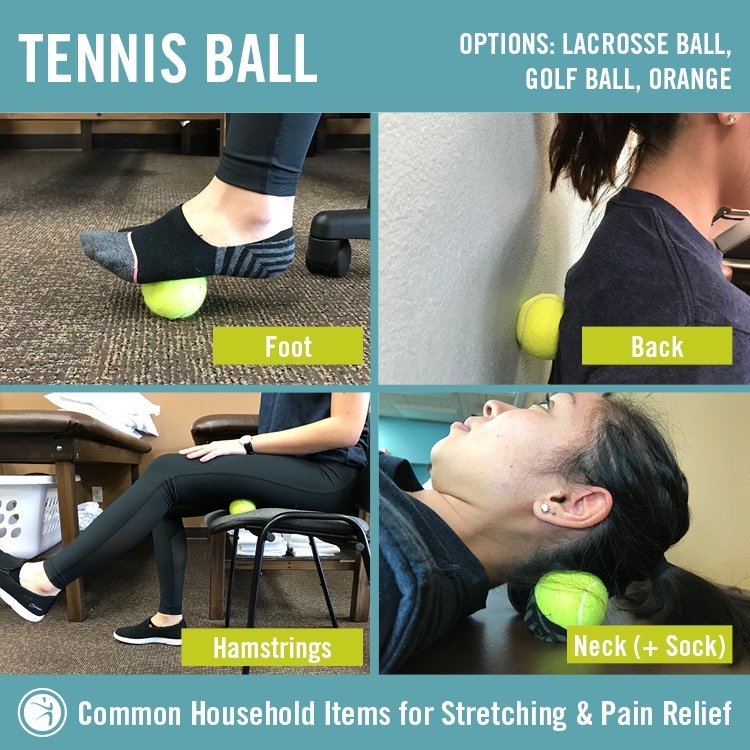 Common Household Items for Stretching & Pain Relief
WATER BOTTLE
Forearm – roll the water bottle along your forearm.
Upper leg – roll the water bottle along the leg.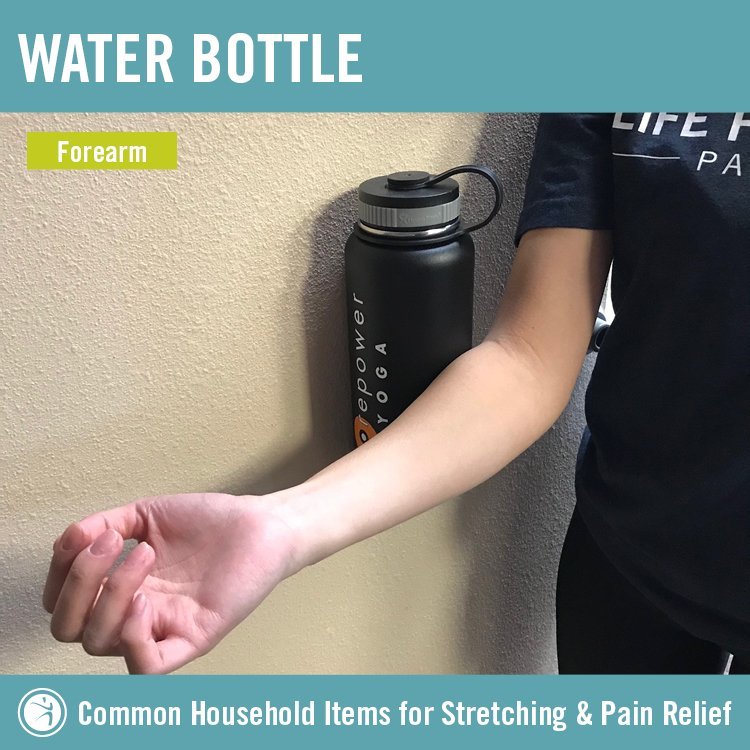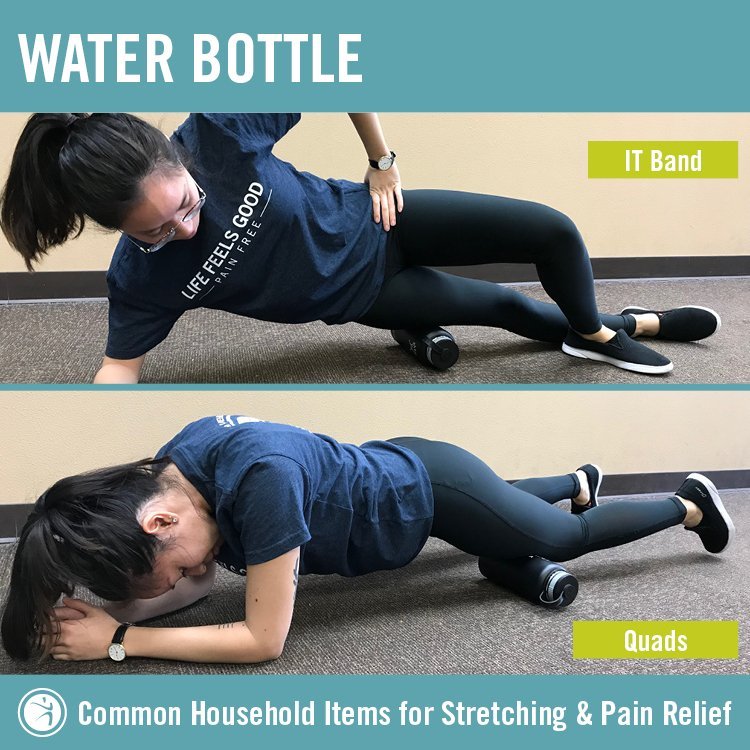 BELT
(Other options: rope, bed sheet)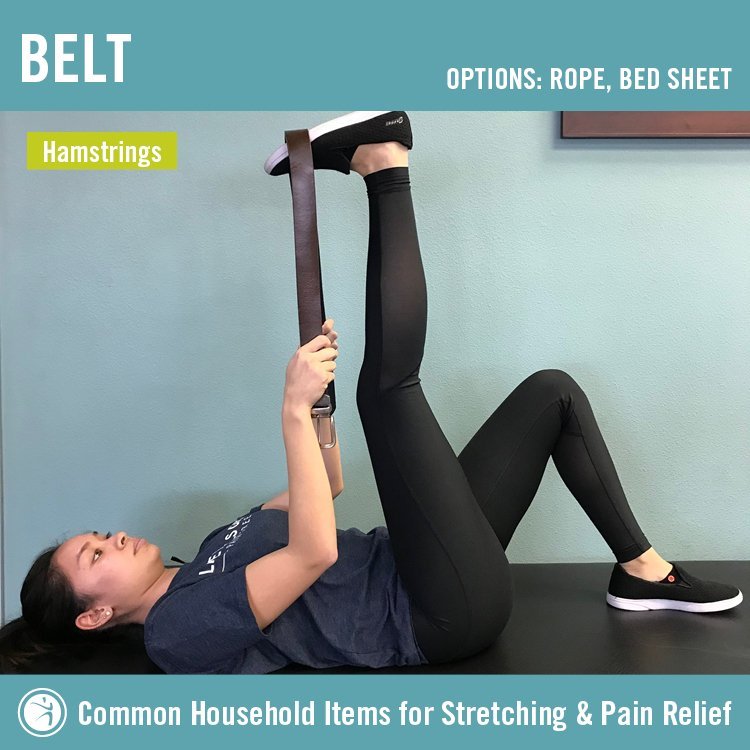 Hamstrings
I hope these ideas help to get the gears turning to inspire you to stretch and find some relief no matter where you are.
In fact, I challenge you to be creative and find other household item(s) and come up with your own tool for stretching or pain relief and share it with your family and friends!
FREE ASSESSMENT
If you have any pain or injuries preventing you from working pain free, come in for a FREE ASSESSMENT with one of our expert physical therapists!
WANT MORE FREE FITNESS & HEALTH TIPS?
Sign up for LIFE+ TODAY to have these practical tips sent straight to your inbox!
Reader Interactions