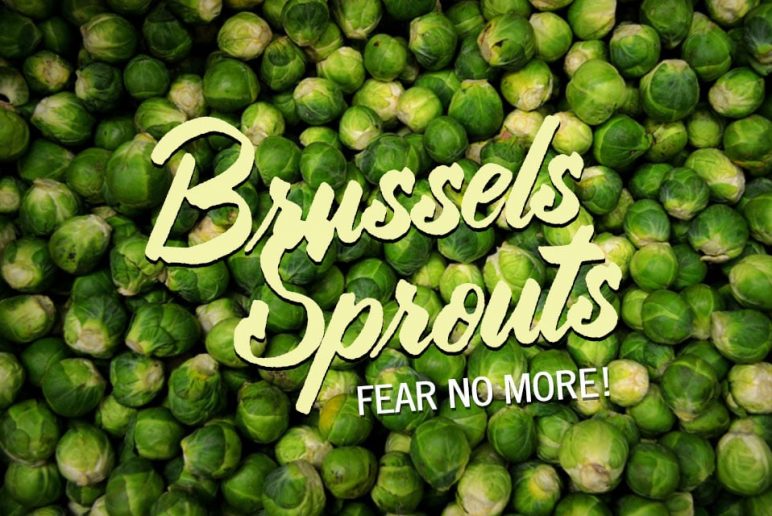 Brussels Sprouts: Fear No More!
December 05, 2017
Get ready for a newer, easier, and healthier method of cooking brussels sprouts that will have you wanting more!
What are brussel sprouts?
Brussels sprouts belong to the Brassicaceae family. This family includes broccoli, cabbage, bok choy, collard greens, kale, and cauliflower – many of the green leafy vegetables. Brussels sprouts are rich in Vitamin K, Vitamin C, folate, soluble fiber, and when digested, they form indoles, a compound that has been continually examined for its anticancer effects.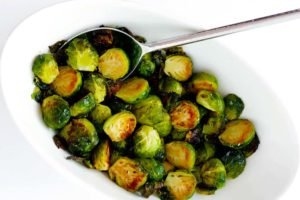 Ingredients
2 lbs brussels sprouts
1-2 Tbs olive oil
2 pinches of kosher salt
½ tsp black pepper (optional)
½ tsp paprika (optional)
½ tsp garlic powder (optional)
Oven Instructions
Heat oven to 400 degrees Fareinheit
Remove the brussels sprout stems and chop in half, length-wise
Place brussels sprouts, oil, salt, and any additional seasoning in aluminum lined baking sheet and mix.
Place baking sheet in center of the oven. Cook for 30-40 minutes, frequently mixing brussels sprouts every 10-15 min.
Air Fryer Instructions
Heat air fryer to 320 degrees Fareinheit
Remove the brussels sprout stems and chip in half, length-wise. Place brussesl sprouts, oil, salt, and any additional seasoning in a bowl and mix.
Place brussels sprouts in oven fryer. Cook for 15-20 minutes, while shaking the brussel sprouts every 5 min.
Keep these cooking tips in mind!
OVEN vs AIR FRYER? With the oven it's easier to cook more brussels sprouts, especially for a hungry family. The air fryer cooks enough for about one person, but can be cooked in half the time as the oven.
Using an olive oil spray will reduce the amount of oil even more, but taste just as good.
If your brussels sprouts are starting to burn reduce the heat – unless you're like me and like them a little brown and crispy.
And it's as simple as that! Bon Appétit!
Get a Printable Copy!
Share with a friend! Or to download a quick and handy copy of the recipe, enter your information below!
Want more free health tips sent straight to your inbox?
Sign up for Life+!
Reader Interactions