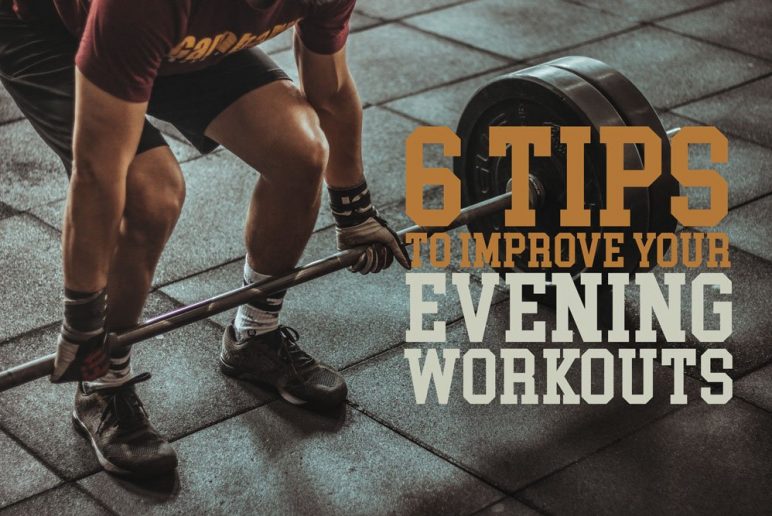 6 Tips to Improve Your Evening Workouts
June 13, 2018
Fitness goals can become some of the most frustrating goals to achieve. They require attention to detail and overall lifestyle changes that your day-to-day world may not be willing to accommodate to. Your prior commitments will not disappear and your work schedule will not change.
When I first began my career as a physical therapist, I had difficulty finding consistency in my workout schedule around my 10-hour work days. Luckily, I was able to join a gym that is open 24 hours a day and experiment with different lifting times. I have walked through the gym doors as early as 4 am and as late as 11:30 pm, and have personally found that the later routines allow for a more consistent lifting schedule.
Getting into the gym is such a large commitment because a lot of times the hardest decision is the very first one: getting through the front door. For me, this is part of what made early morning workouts so difficult. I'm terrible at leaving a warm bed in order to train my body. At the same time, deciding to go to the gym at the end of a long day at work can be just hard.
So here are few things to consider to help make the late night decision a little bit easier:
Planning
Schedule out your days devoted to going to the gym keeping
Schedule in smaller "mind-less" chores (cleaning, laundry, etc.) to complete once you get off of work to help clear your head right after work. This will help you feel as if you're are not transitioning from one grind stone straight to the next.
Nutrition
Eat the majority of your calories prior to your workout throughout your day, with a focus on eating a majority of your calories earlier in the day (Breakfast). Focus on total calorie intake and think about how late-night snacking can harm your goals.
If pre-workout keeps you up at night, try a small snack prior to leaving for the gym consisting of whole foods like fruits. The lower glycemic levels and increased fibers make the sugars absorb faster and give longer amounts of energy.
Efficiency
Write out your workout to make your workout so you spend less time searching your exhausted head space for the next exercise. Writing out your workout will also push you to complete a greater volume of work as opposed to shutting workouts short once fatigue begins to set in.
Look to alternate between full body splits so that incorporating super sets and decreasing rest times becomes easier.
Is pain or injury preventing you from working out?
CBPT offers free pain & injury assessments to help you get back to working out pain-free. Fill out the form below and we'll call you to schedule as soon as possible!
WANT MORE FREE FITNESS & EXERCISE TIPS?
Sign up for LIFE+ TODAY to have these practical tips sent straight to your inbox!
Reader Interactions