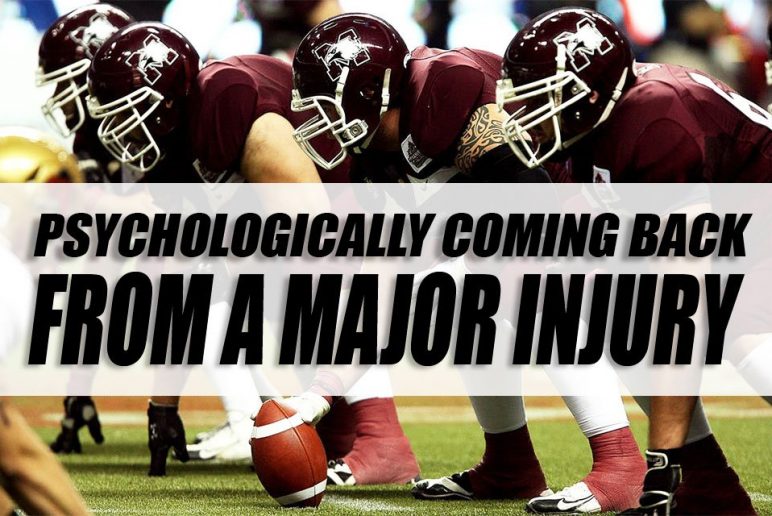 Psychologically Coming Back from a Major Injury
October 10, 2017
It's okay to say that the world's changed.
Change is one of the biggest fears that can plague an individual. We as humans are more than creatures of habit. We rely on our subconscious actions and routines to help us deal with the many different complexities of daily life. We trust our actions, routines, and bodies to perform when called upon without much more than a simple command from our head.
So, what happens when our bodies betray us?
You land yourself in a situation where a movement you've done a million times ends with you on the ground, and missing time. I had this situation happen to me my sophomore year of college, when I tore my ACL playing a game of flag football. I was a collegiate athlete at the time and had just seen my season go down the drain doing something outside of any training.
I wanted to take the time to share some tips that can help any athlete psychologically come back from a major injury– an aspect that many people overlook when on the road to recovery.
Admit that things are different now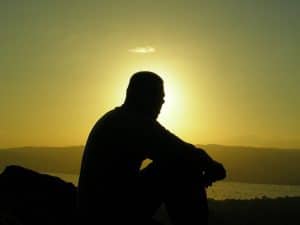 Just like how the first step towards any kind of recovery is acceptance, the first step here is to accept the fact that your body is different now. The trap that many athletes fall into is thinking that just because they're back on the field of play, everything is back to normal.
Any major injury (especially one that requires surgical repair) changes your body. Your nervous system has seen the body go through a major trauma, which caused it to shut down activation to many of the surrounding muscles. It is unwise to think your body will accept dynamic loads through various ranges with the same exact efficiency as it did before.
This does not mean that you have to admit inferiority compared to your previous self, but it does mean that you must accept the possible deficits that arise with previous injury. You must be willing to move forward, past the ability you once had, and seek to maximize your performance capacity now.
Educate yourself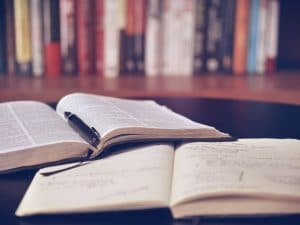 Always be on the look-out for possible co-morbidities (presence of two chronic diseases or conditions) and future complications that may come with your injury. This will not only help you regain your performance level in the present, but also improve your ability to age gracefully.
A lot of younger individuals do not think about how they want their bodies to work when they reach retirement age. Yet, you can use an injury to your advantage to stay on top of your body and to become more in-tuned with how it works. This way, when you start to feel those odd aches and pains as you get older, you will be better equipped to spot deficits to fix in order to prolong your playing days.
Always prepare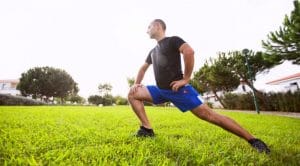 Remember that warm-up you would do only half the time? Those exercises you were once give a while back when you had smaller aches and pains you eventually gave up on? Those drills you thought were pointless?
Throw that mentality out the window. From now on, you have to treat your preparation as serious as the performance itself. You may have always been the kind to right out your car onto the playing field before, but now, you have to be the warm-up king.
Your warm-up has to become more than just a few stretches. It has to incorporate stability exercises, dynamic movements, and skill refinement drills. This approach will not only help you become more in-tuned with your body, but also serve as a healthy reminder of the little form and technique tweaks needed to prevent future re-injury.
Trust me, nothing is more frustrating than repeatedly tweaking a previously injured joint.
Finally, trust the process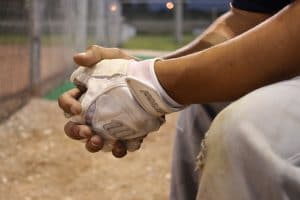 No, I'm not a 76ers fan.
Yet, that motto is the crux of any kind of rehabilitation. If you accept, educate, and prepare yourself, you have to be able to trust in your body once again. Trust in the knowledge you've gained. Trust in your new sense of awareness. Trust in your will to win over your fear of failure.
This way, you will be able to leap the biggest hurdle when it comes to returning from a major injury: self-confidence.
Want more free health tips sent straight to your inbox?
Sign up for Life+!
Reader Interactions