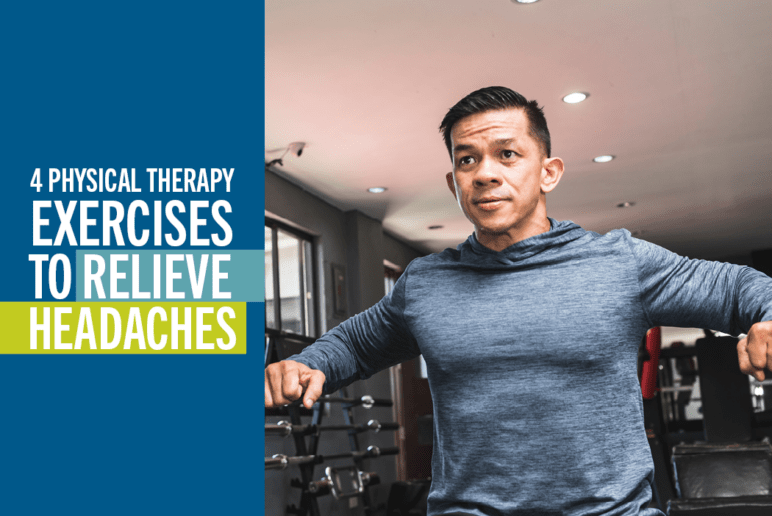 4 Physical Therapy Exercises To Relieve Headaches
July 20, 2022
The last thing I want to do with a headache is perform an exercise. However, some exercises may help to actually reduce those nagging headaches!
There are many causes of headaches that need to be considered. Some common causes of headaches are tight neck muscles, TMJ pain, grinding your teeth, or stress. Many times, poor posture can contribute to the onset of headaches. When our shoulders and head are in a slouched position, this puts increased strain on some of our neck and shoulder blade muscles, chest and other neck muscles, and on the TMJ.
Physical therapy provides an individualized exercise plan to address strength and flexibility deficits to help correct this imbalance with our posture. There is also a soft tissue massage, deep breathing training, and postural education training for an overall reduction in headaches.
Below are some exercises to try to improve overall posture to apply during your workday to reduce headaches.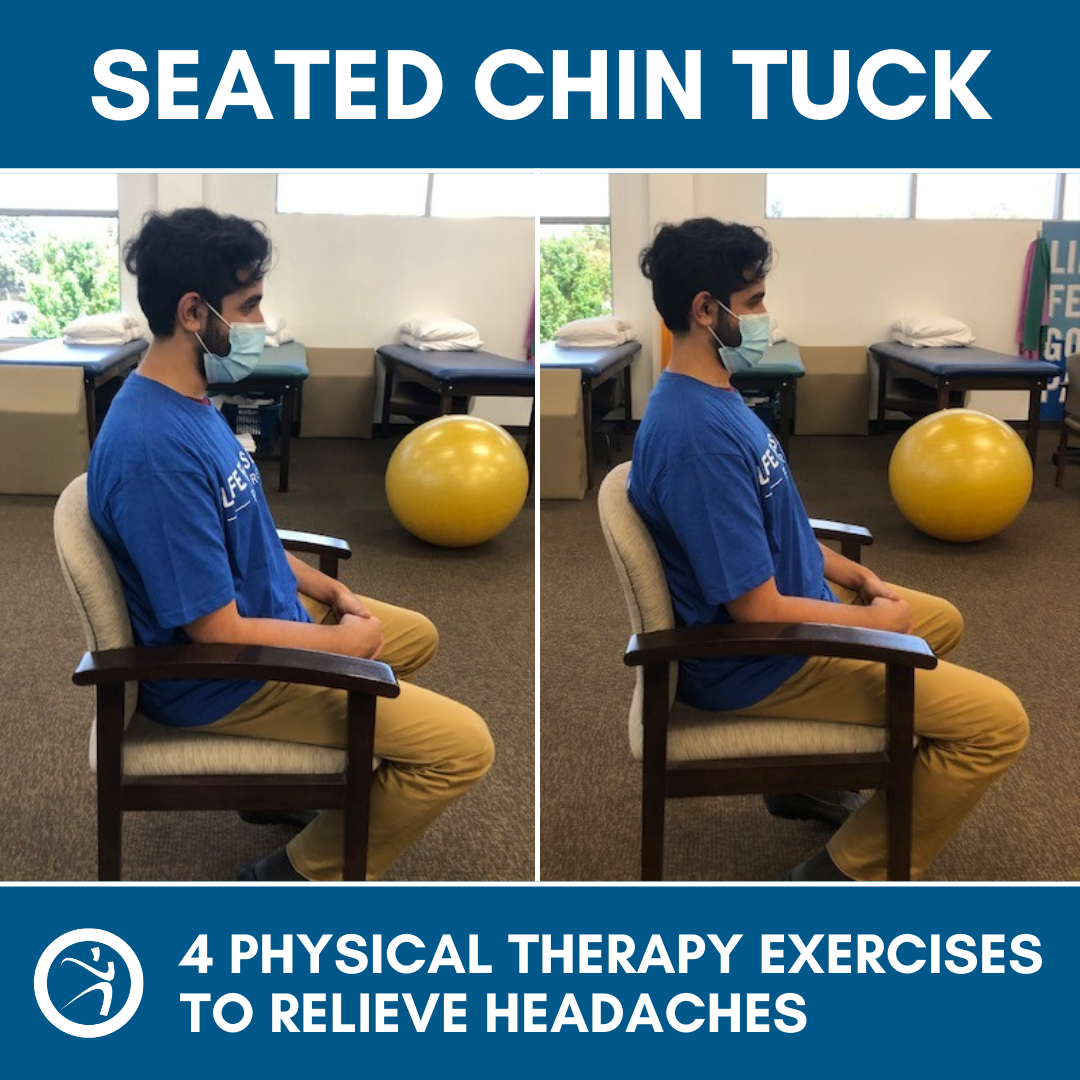 Seated Chin Tuck
The purpose of the seated chin tuck is to improve the position of the head to the upper back, reducing the strain on the neck muscles.
How to perform:
Sitting up tall, tuck your chin like someone is pulling a string from the back of your head.
Hold the position for 5-10 seconds, and repeat 10 times.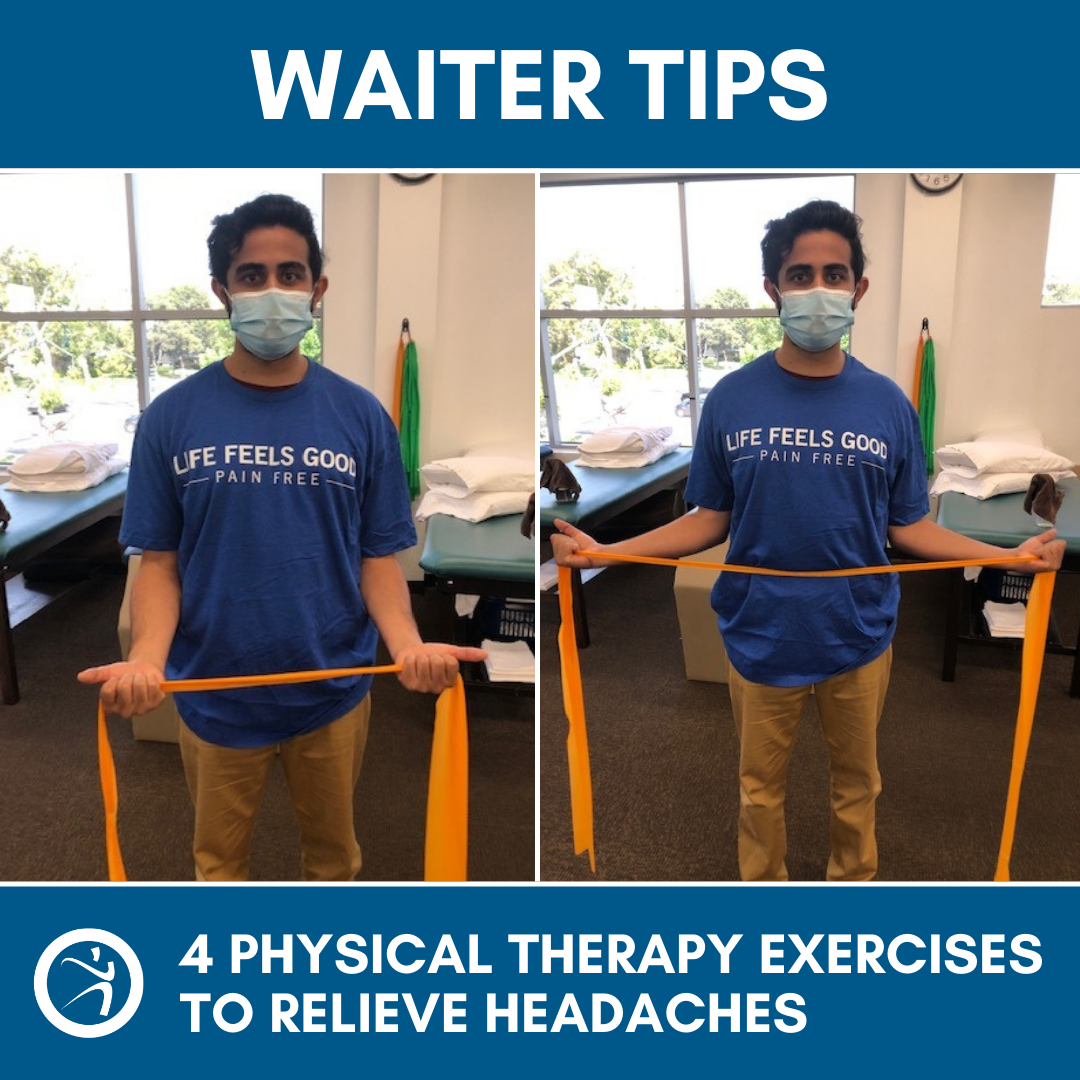 Waiter Tips
The purpose of the waiter tips exercise is to improve the strength of muscles in between your shoulder blades for a more upright posture.
How to perform:
Keep your elbows by your side and squeeze your shoulder blades together.
Move your hands out to the side, away from your body.
Hold the position for 5 seconds.
Slowly bring your hands back in towards your body.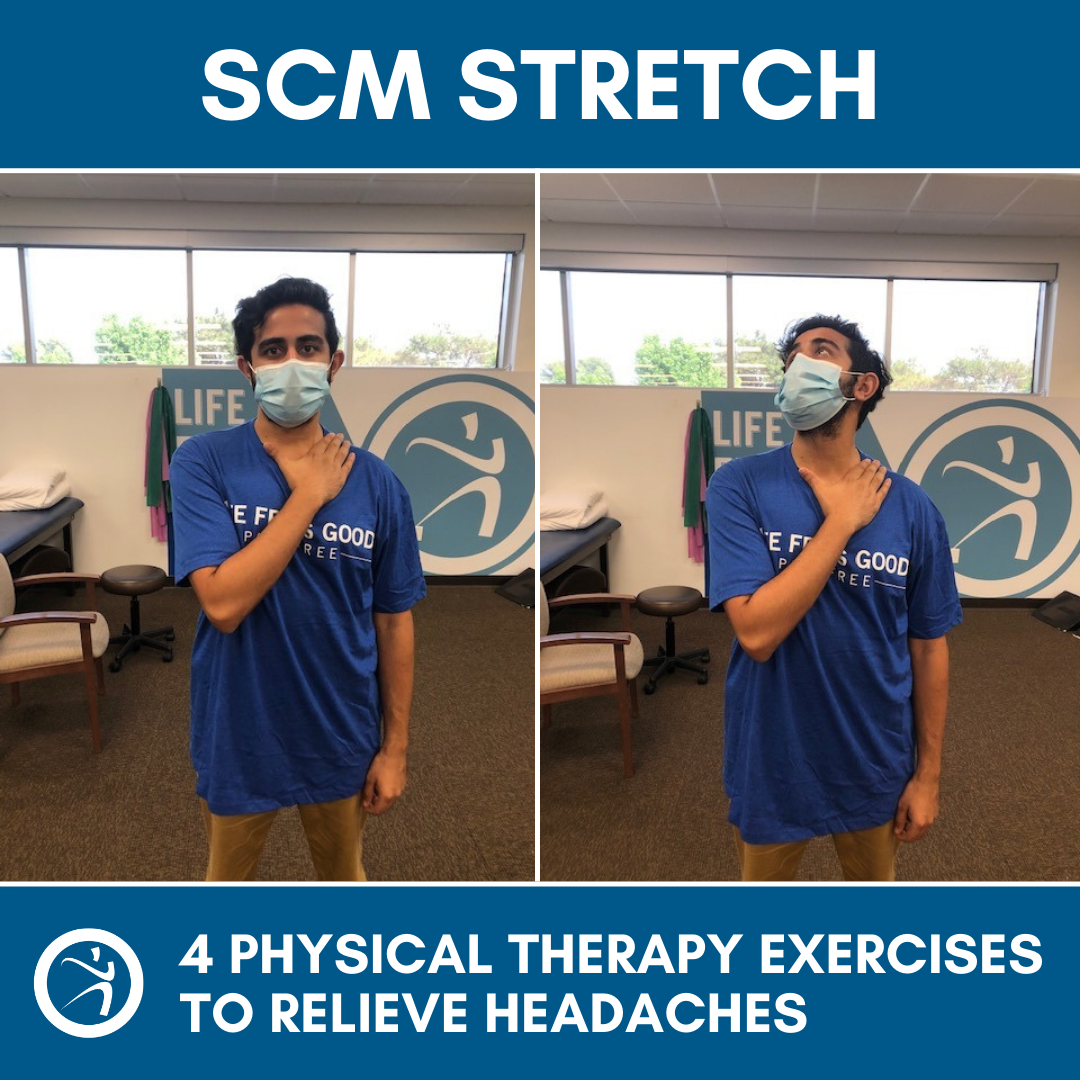 SCM Stretch
The purpose of the SCM stretch is to improve the flexibility of one of your neck muscles to improve the position of your head.
How to perform:
Start on your right side, and hold down the top of your collar bone with your left hand.
Tilt your head to the left.
Rotate it to the left.
Hold for about 30 seconds.
Repeat on your left side and use your right hand to hold down your collar bone.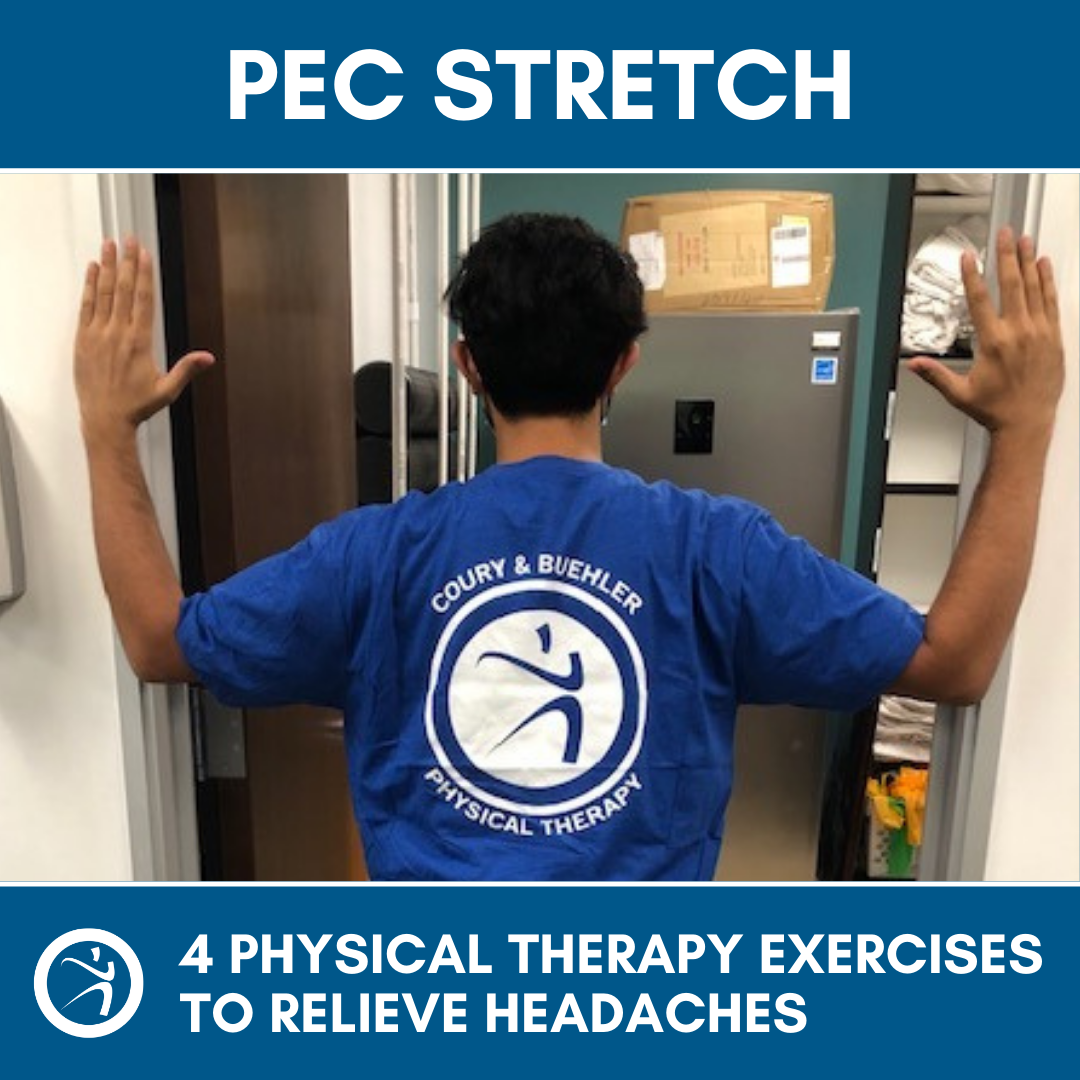 Pec Stretches
The purpose of the pec stretch is to improve the flexibility of your chest muscles to reduce your shoulder slouching forward.
How to perform:
Stand with one arm against the doorway with your hand at your shoulder height.
Staying up tall, take a step forward, and turn slightly in the opposite direction.
Hold the position for 30 seconds.
If you feel that you could benefit from a more individualized exercise program or have pain limiting your exercise, you can request a free consultation with CBPT to see how physical therapy can improve your life!
If you're experiencing any pain from headaches, contact us at 714-256-5074 to schedule an appointment or fill out the form below! A representative will contact you shortly.
WANT MORE TIPS? SIGN UP FOR LIFE+!
Reader Interactions