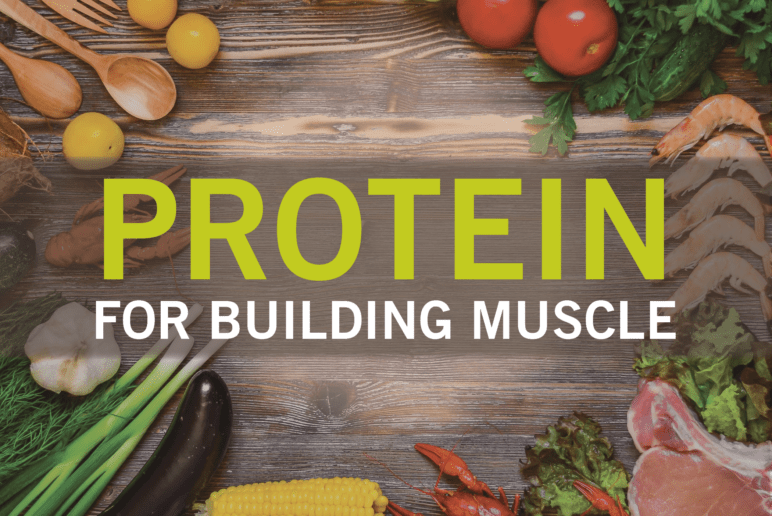 Protein For Building Muscle
December 15, 2021
When you research protein intake, strength, or muscle size gains you will stumble into a very thoroughly researched area. It can be difficult to sort through it all and find what you are looking for. If you do manage to find an article relating to what you are looking for it can be difficult to interpret it all.
Why Is Protein Important For Physical Therapy Patients?
Most likely, during the process of physical therapy, you will be working on building strength. As you go through the exercises you will be breaking down the muscle as you use them. After your workout, the body will utilize protein by sending it to the broken-down muscle to allow for muscle protein synthesis or muscle growth to occur.
The body utilizes many of the amino acids found in protein, among some of which are leucine, isoleucine, and valine. These amino acids are sent to the muscle after the workout to allow for protein synthesis to start. The body then uses these amino acids to repair the muscle and build it back up bigger and stronger. This allows a faster increase in strength for the patient which will allow them to accomplish their goals much quicker.
Here are a few quick tips for you to help maximize the benefit from your protein and workouts to make sure you are getting the results you want:
Timing: Research is very consistent in that the faster you can get the protein the better it will be and the least amount of breakdown will occur within your muscles. Research shows if you perform long workouts (over 90 minutes) you should take some protein before you start the workout.
Type: Research is consistent that animal is a complete protein and plant protein is incomplete which will need to be supplemented with amino acids. Whey protein (derived from milk) is more effective due to the levels of leucine, an amino acid, which improves the body's protein absorption rate.
Amount: If you are trying to gain size or strength you want to be ingesting anywhere from 1.2g-2.0g of protein per kg of body weight. For example, a 150-pound individual should be ingesting between 82- 136g of protein.
For the best results, these tips should be incorporated with a well-balanced diet. These tips are also targeted at those individuals who are engaging in an exercise program. The research is vast and there is a wealth of information out there to be accessed, but these tips will help you get started in gaining more muscle and strength.
If you need a personalized plan to build muscle and strength, contact us! Our Physical Therapists are here to help. Fill out this form and we will contact you to schedule an appointment.
Reader Interactions