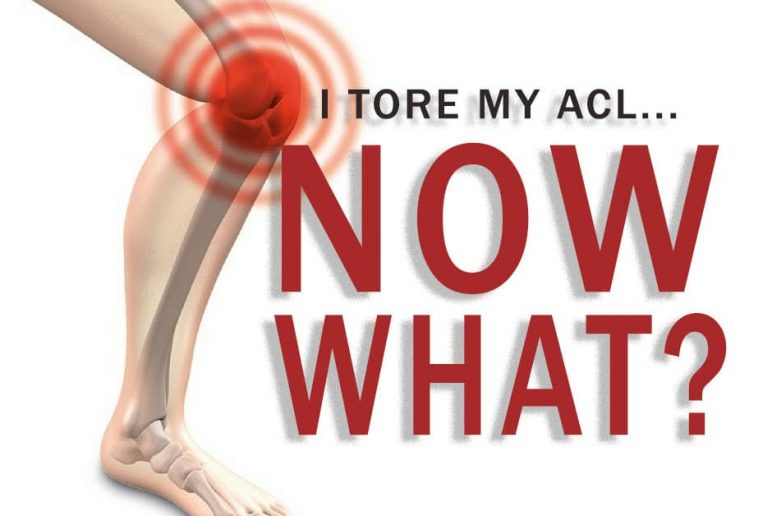 I Tore My ACL… Now What?
August 16, 2017
I've played soccer since I was five years old. As I began to play at a more competitive level, I started to hear more and more about the "dreaded" ACL tear. During my first year playing in college, we had four women on my team tear their ACL.
I didn't know much about their injuries, except that they would be out of the sport for a long time. And hopefully, if the surgery and rehab went well, they would be back to playing the next year. With the growing number of athletes beginning to specialize at a younger age, it is certain that more athletes are at risk for ACL tears.
What is the ACL and how does it get injured?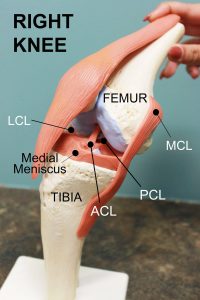 ACL, is the anterior cruciate ligament. The ACL is one of four the major ligaments of the knee. The ACL connects the thigh bone (femur) to the shin bone (tibia). Its job is to resist the two bones from separating and twisting.
ACL injuries are common in athletes especially those in pivoting sports such as soccer, basketball, football and hockey. About 70% of ACL injuries are non-contact. Most non-contact injuries occur when the foot is planted and the knee twists. Women are at an increased risk for ACL tears due various intrinsic and extrinsic factors.
What does it feel like?
When you tear your ACL you may hear a loud *pop*. Swelling is usually instant (within hours of injury). Some people are unable to walk on the injured leg and may feel that the leg gives way.
How is it Diagnosed?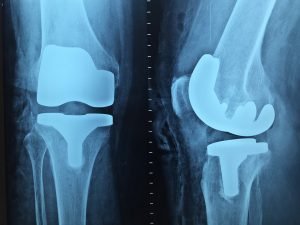 If you are seen by a physical therapist, he or she may perform a series of hands-on tests to determine the likelihood of an ACL tear, as well as thoroughly document how the knee was injured. They may also examine other structures in the knee for possible involvement. An orthopedic surgeon will likely perform an MRI to confirm the diagnosis of an ACL tear and see any other structures involved.
I tore my ACL, what's next?
Most people who tear their ACL have surgery to repair the tear. Some people can choose to forego surgery by modifying their activity level, while there is also a select group of people who return to competition without having surgery.
If you and your orthopedic surgeon decide surgery is the next step, you may being working with your physical therapist before surgery ("Pre-hab") to restore range of motion, help decrease the swelling, and strengthen your thigh muscles (quadriceps).
How long is the Recovery?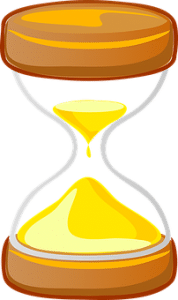 After surgery, most people will usually be on crutches to limit weight-bearing on the injured leg, and a brace that limits the motion in your knee to protect the repaired ligament. Following your surgeons guidelines, your therapist will design an individualized program to gradually improve your knee range of motion and strength. Timelines may vary based on the type of graft used during surgery, surgeon guidelines, and pre-operative status.
Most people who undergo ACL repair are in for a lengthy rehabilitation with large emphases on:
Regaining quadriceps strength
Balance/proprioception
Landing mechanics
Sport-specific exercises to prevent re-injury.
Bracing and crutches will continue approximately for four weeks. Returning to running is usually initiated between 10-12 weeks. Patients who wish to return to competition can expect rehabilitation for about 6-9 months. Progression to the next step will be determined by your physical therapist.
Prevention

More and more coaches are being taught specific drills and warm-ups to help prevent the risk of an ACL tear. It is important to have good strength and proper mechanics to decrease unwanted stresses at the knee. Physical therapists are highly trained individuals that can help you identify weaknesses and help re-train proper running, cutting, jumping and landing mechanics to help you decrease your risk for a future ACL tear.
What's the next step?
If you think you may have torn or sprained your ACL, see your physician or physical therapist right away. The sooner the injury is diagnosed, the quicker the recovery process can begin.
REQUEST A FREE CONSULTATION
We will contact you to confirm your appointment.
Reader Interactions