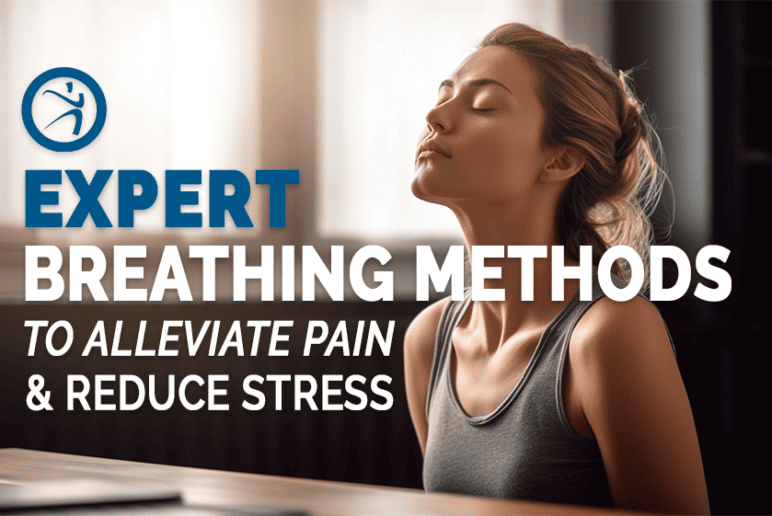 Expert Breathing Methods to Alleviate Pain and Reduce Stress
September 25, 2023
Breathing and pain are quite tightly related. If you've ever stubbed your toe, you've felt exquisite pain and lack of ability to inhale as a result. Your subconscious brain takes over to protect yourself from further tissue damage and as a result, it can be difficult to breathe normally (to put it lightly). This is just one example of a time when the control of our breath is momentarily suspended.
As outlined above, our breath is directly tied to our central nervous system. The central nervous system is comprised of our brain and spinal cord and is responsible for sending and receiving information based on our internal and external environment to keep us safe. The central nervous system can be divided into two categories: parasympathetic (rest and digest) and sympathetic (fight, flight, or freeze). These are two different branches that are always sending and receiving signals within our bodies. However, depending on our external and internal environment, one branch may be sending and receiving more signals than the other. Think of these branches as advisors that speak at varying volumes when they want to influence your behavior and bodily functions to keep you safe. The parasympathetic system will tell you that you're safe and can be at ease while your sympathetic nervous system will tell you to run away, confront, or freeze in front of whatever is threatening your safety. Unfortunately, the sympathetic nervous system has a much higher capacity to influence your internal state.
Depending on which advisor is more influential, your breath will follow suit. If you're getting ready to deal with or respond to a dangerous situation, like stubbing your toe, your breath speeds up and vice versa. Compared to all other animals who have no conscious control over their breathing, humans can paddle upriver against the forces within our brains that are trying to dictate how to breathe. Taking control of your breathing can reverse many of the uncomfortable effects of being in fight or flight. When we are in pain, our sympathetic nervous system is screaming. It's the advisor we wish would quiet down a few notches and allow us to get some rest. Lucky for us humans, we can influence our parasympathetic nervous system to calm the brain down and relieve pain and stress through our breath.
Here are a few options of breathing techniques to reduce your sympathetic nervous system's influence and tip you in favor of rest and digest:
4-7-8 Breathing Technique

Breathe in for 4 seconds, hold your breath for 7 seconds, and exhale for 8 seconds. You can repeat this breathing exercise 4-8 times.
Box breathing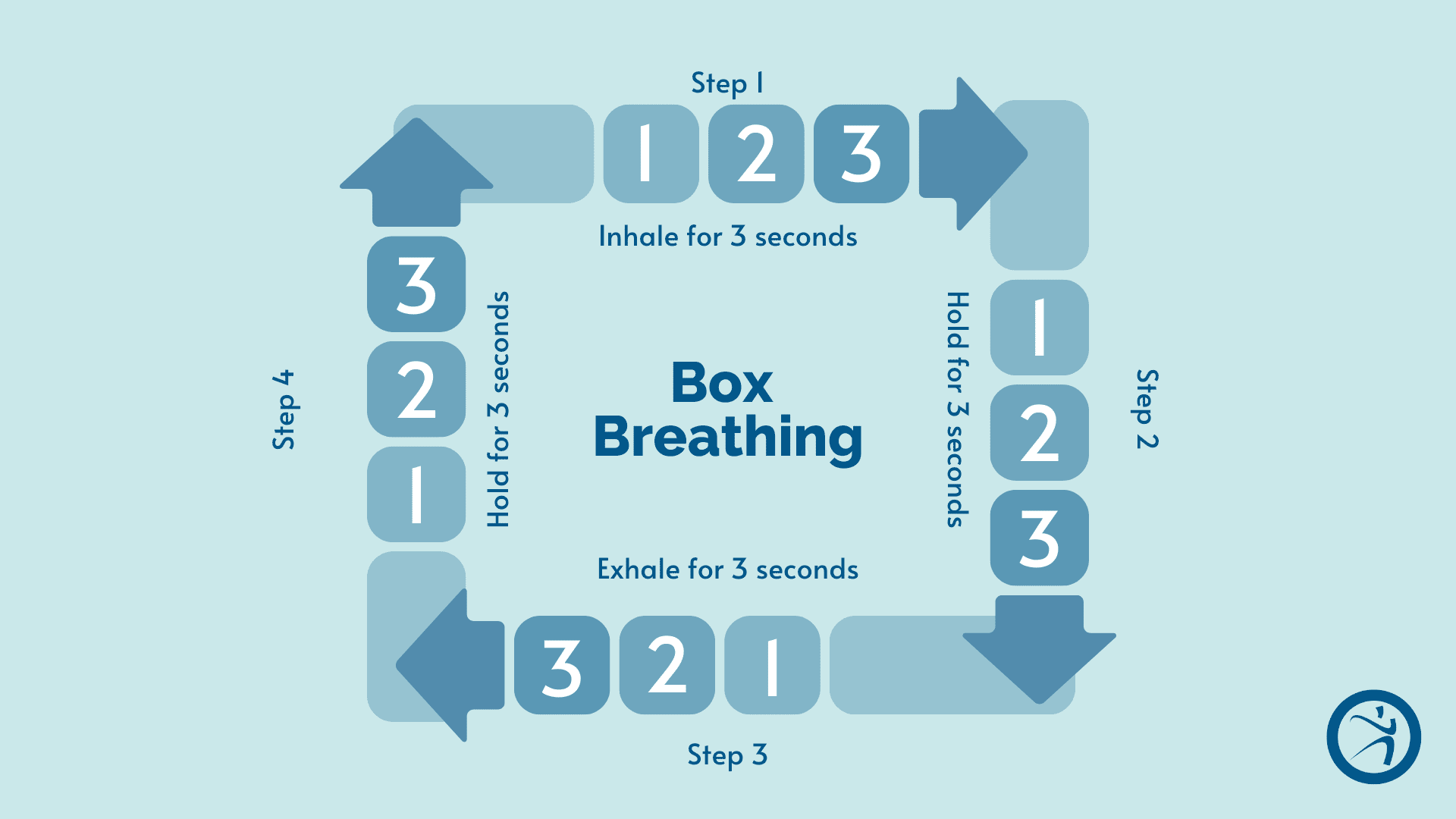 The advantage of this option is you get to choose your own adventure! You determine the amount of time spent with each portion of breathing here. An easy number to start with is 3 seconds, so I'll use it as an example of how to perform this technique.
Inhale for 3 seconds, hold for 3 seconds, exhale for 3 seconds, and hold for 3 seconds.
Physiological Sigh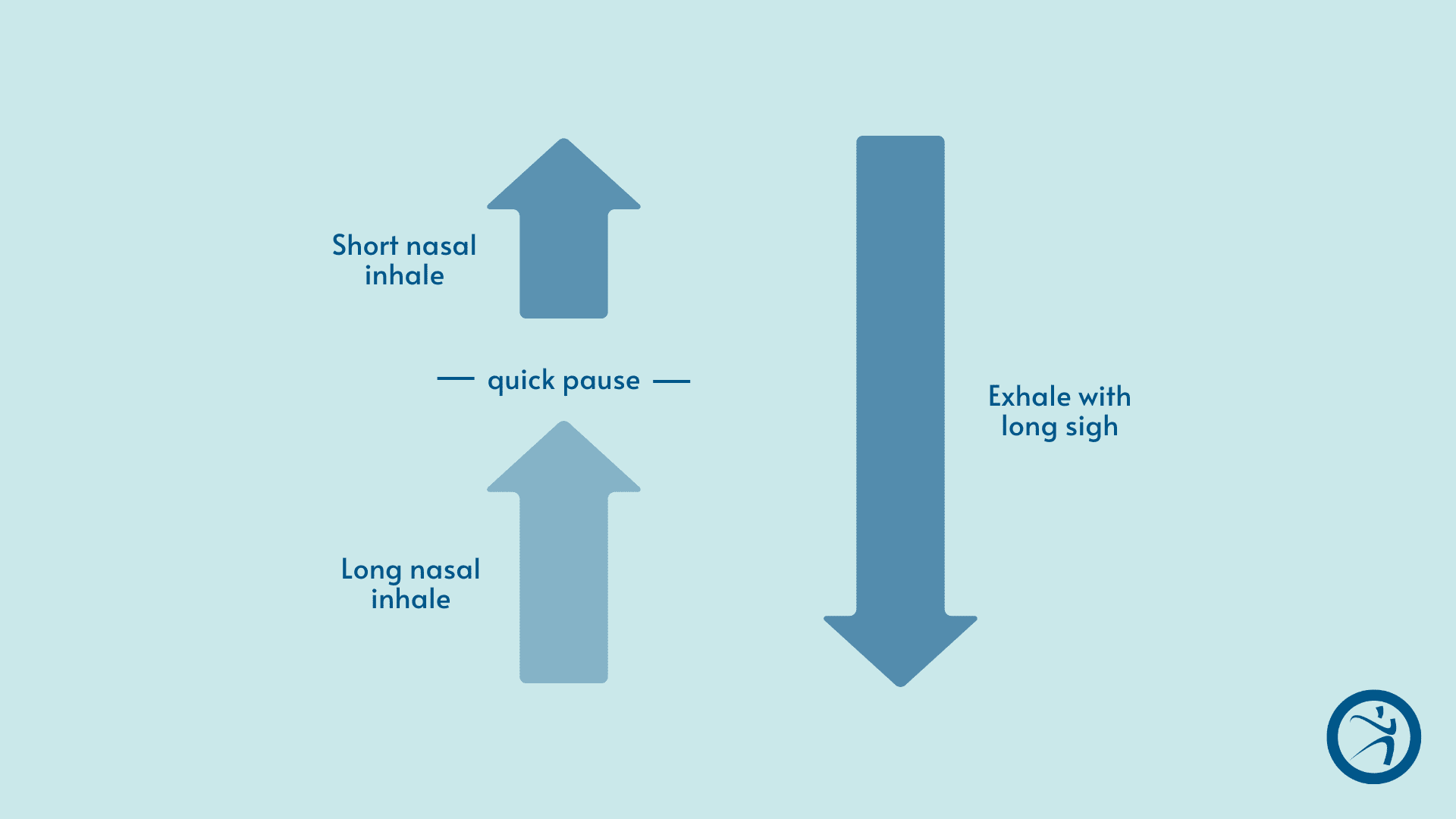 This is the only breathing technique you'll see your animals do at home. That's how effective and deep seeded this technique is! You take a big breath in, then rapidly take in a little more air, then exhale. The exhale should take as long as the inhale and rapid breath in combined.
It's important to note that while breathwork is helpful, it isn't a cure-all. Sometimes our sympathetic nervous system is ramped up too high and cannot be calmed, like the rageful two-year-old who has had too much fruit juice. Or, you have muscle or joint pain as a result of postural or movement dysfunction that no amount of breathing will fix. When this is the case (or when you have any unresolvable pain), it's time to visit a physical therapist. We can help you find exercises, stretches, or even lifestyle changes to help reduce your pain and get you back to feeling normal. When in doubt, if you have pain, a physical therapist can help!
For further reading on the effects connections between our bodies and mental health, check out:
Sign up below for an appointment with one of our physical therapists to get started with hands-on treatment and a personalized exercise plan for your back or shoulder pain!
A representative will be in touch shortly.
WANT MORE TIPS?
Sign up for LIFE+ to receive injury prevention and pain relief tips from our experts straight to your inbox.
Reader Interactions