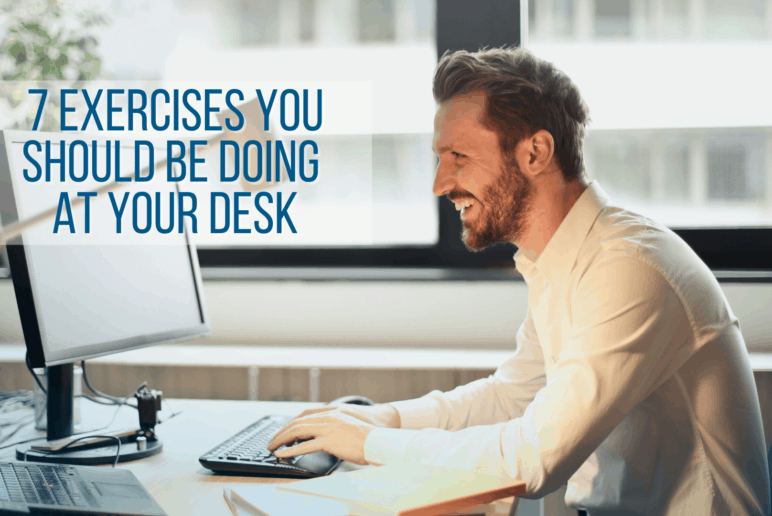 7 Exercises You Should Be Doing At Your Desk
June 16, 2021
Sitting at a desk and looking at a computer screen all day can be a real pain in the neck…literally!
Here are 7 exercises everyone should be doing if they spend most of their day at a desk: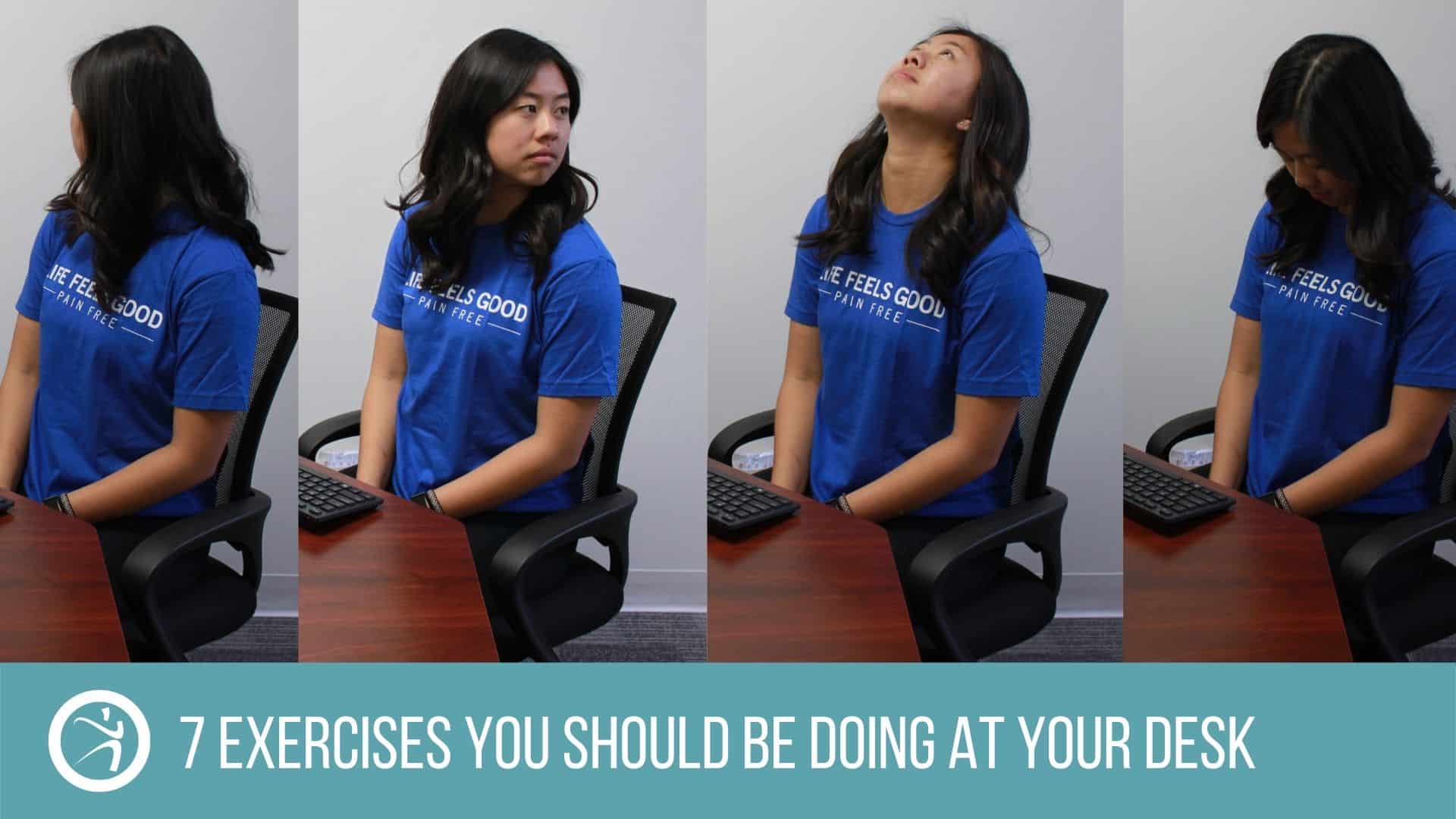 Slowly roll your head up and down, side to side (ear to shoulder), and looking over each shoulder.
Try doing these 10 times in each direction.
2. Upper Trapezius Stretch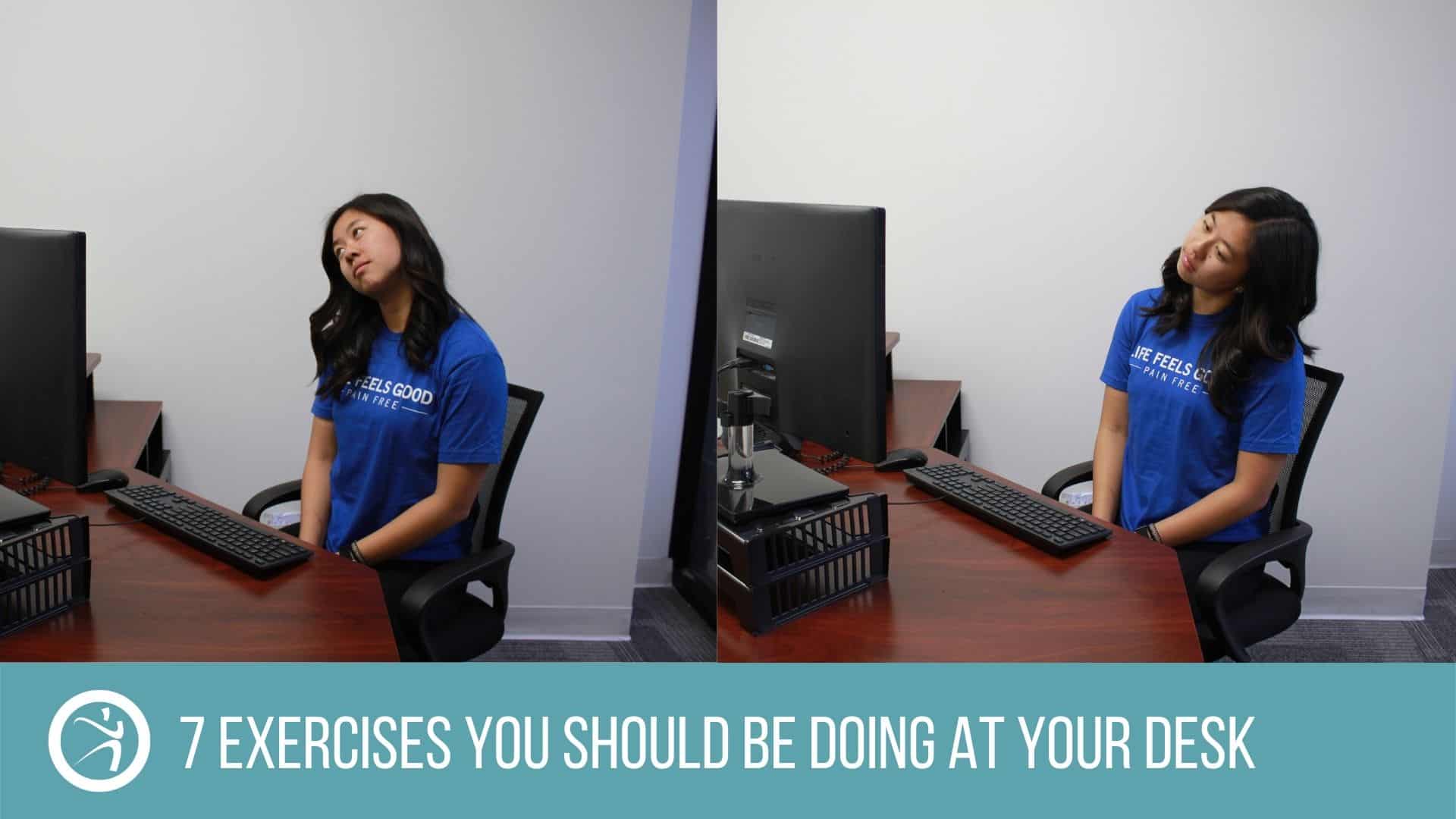 Bend your head to the side by bringing your ear to your shoulder.
Then bring your hand over the head and gently pull the head toward the shoulder until you feel a stretch on your upper trapezius.
Hold this position for 30 seconds, then repeat on the other side.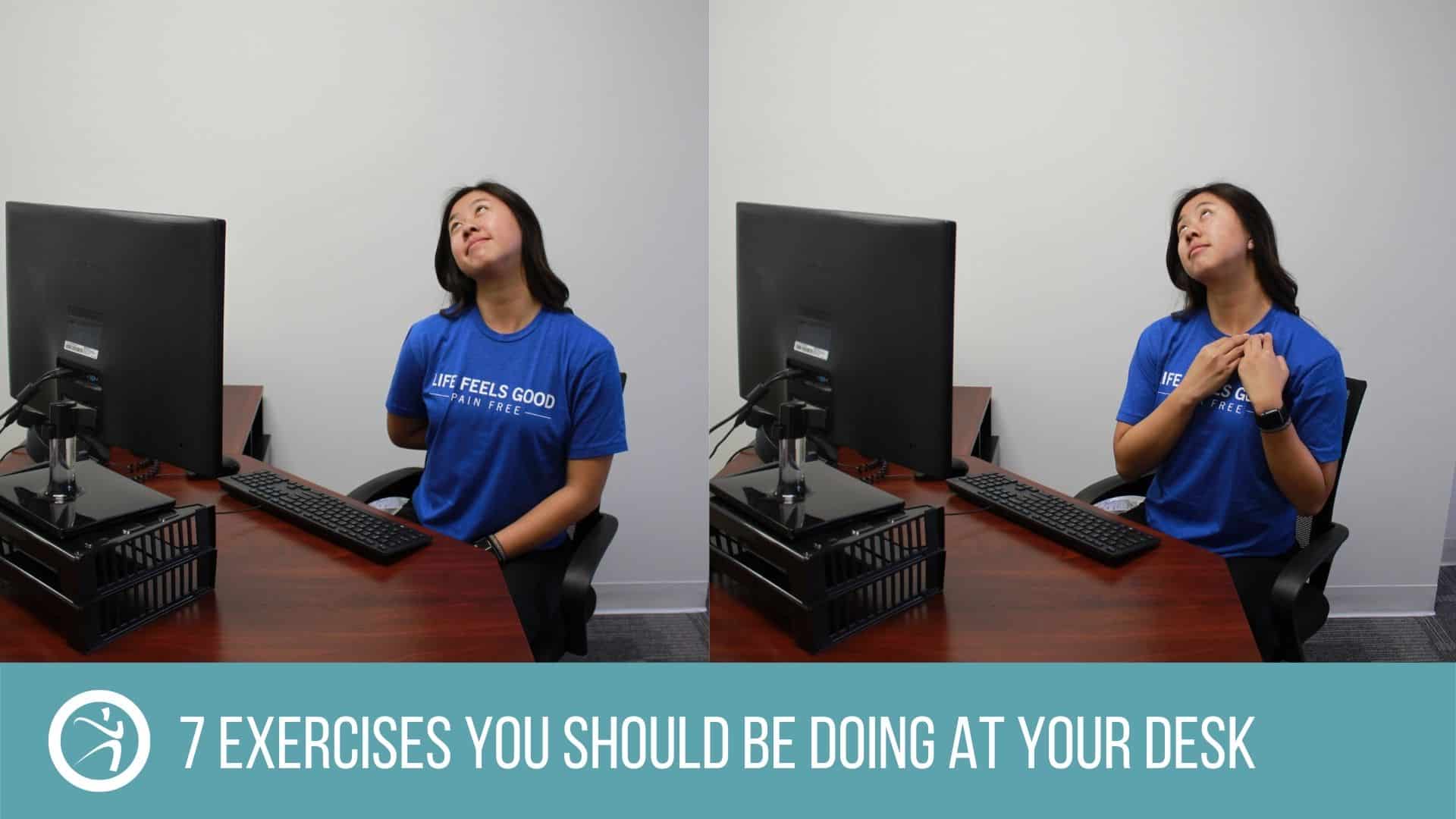 Rotate your head towards your right arm and then up toward the ceiling.
Bring the right arm behind to the lower back.
OR place the right hand on the collar bone and gently pull down until a stretch is felt on the front of the neck along the scalene muscle.
Hold this position for 30 seconds, then repeat on the other side.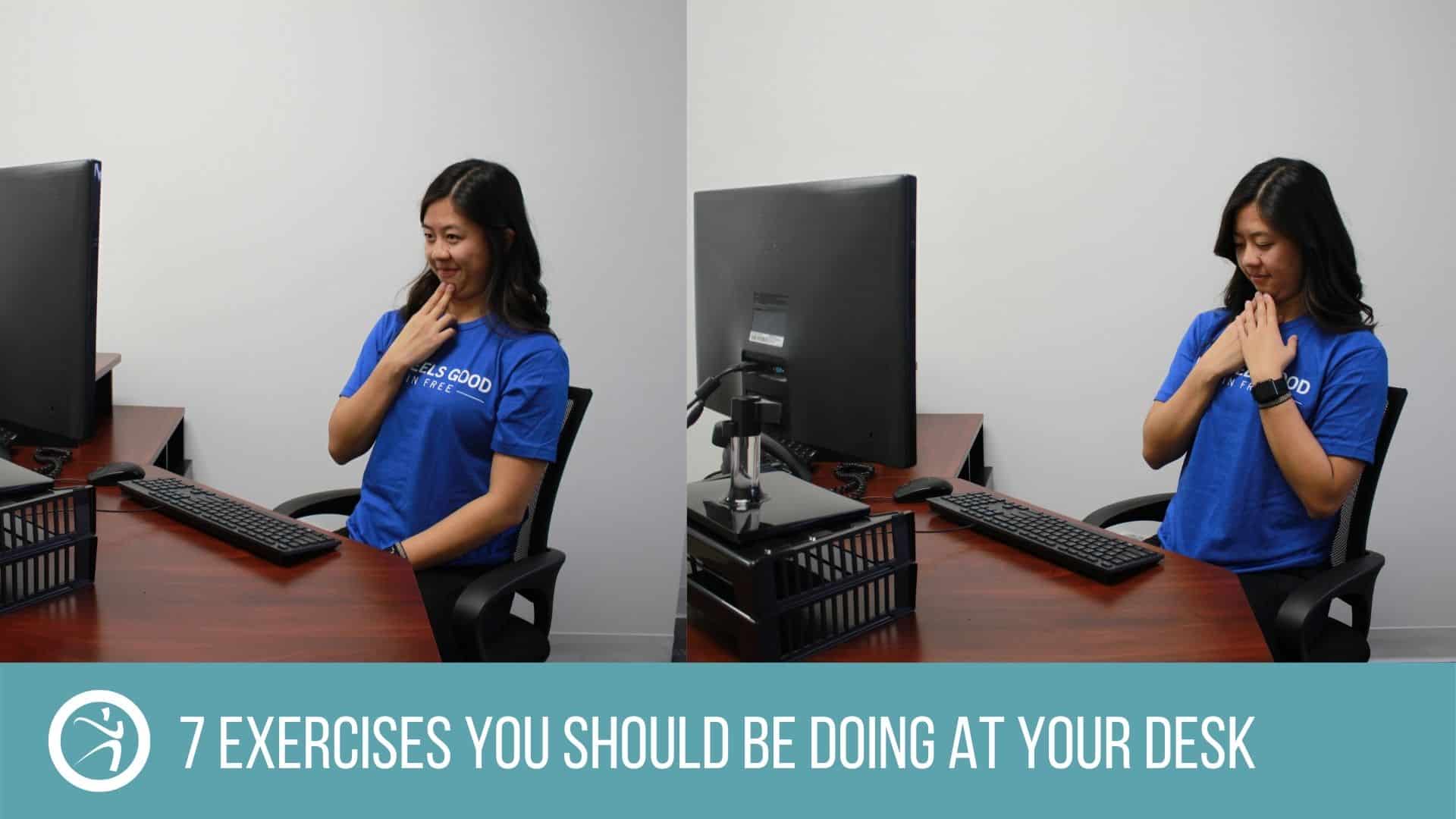 Slowly and gently draw your head back until the ears are in line with your shoulders.
Repeat 10-20 times.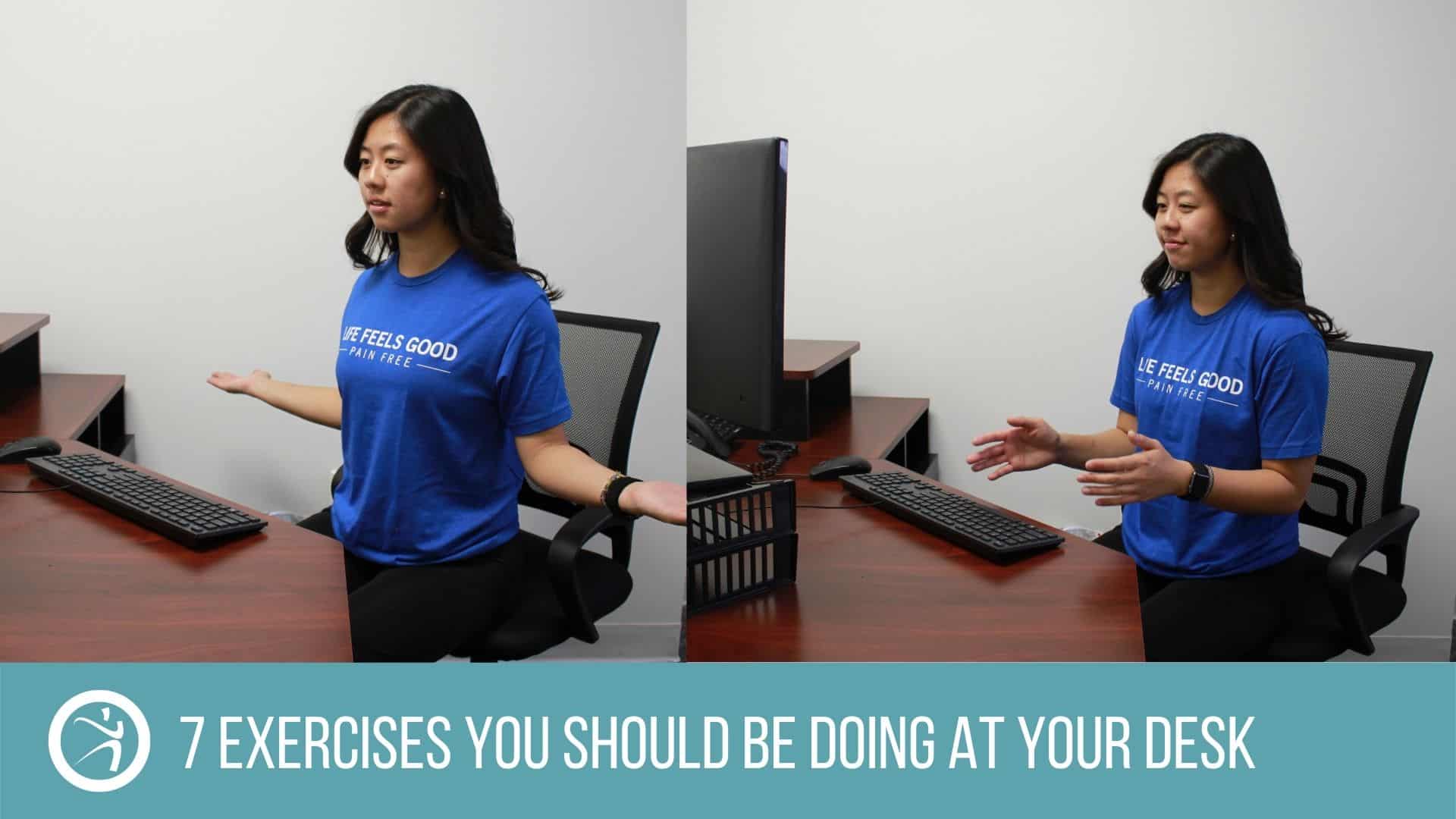 Begin by having your elbows bent to 90 degrees and pressed against your sides. Give me a thumbs up.
Keep elbows at your side, then move your hands away from each other.
While moving the hands apart, turn the palms up toward the ceiling.
Then return to starting position and repeat 20 times.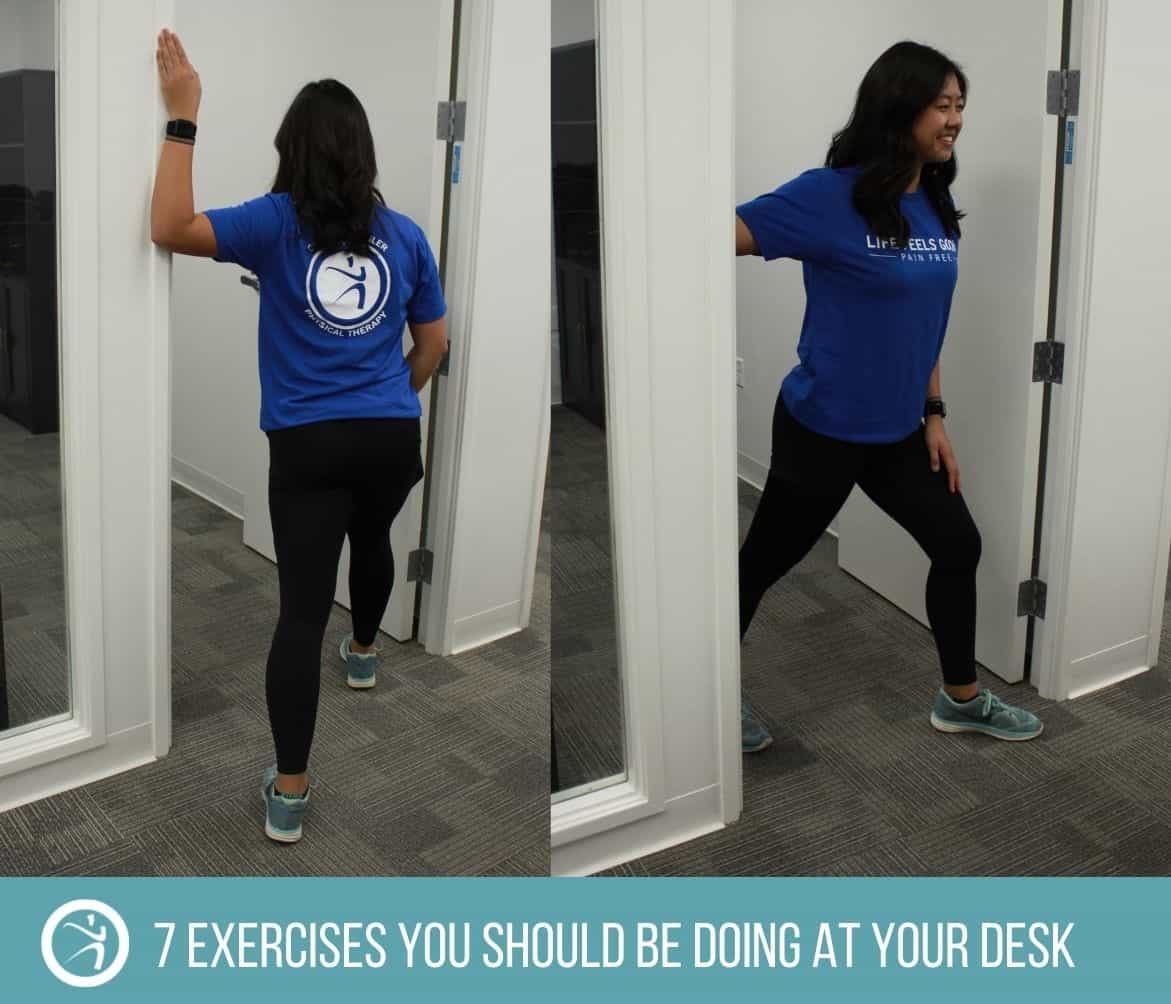 Place your shoulder and elbow at a 90-degree bend along a doorway or wall corner.
Place one leg in front of the other in a staggered pose, then bend the front leg into a lunge.
Gently turn your hip away from your arm until you feel a stretch across your chest.
Hold for 30 seconds, then repeat on the other side.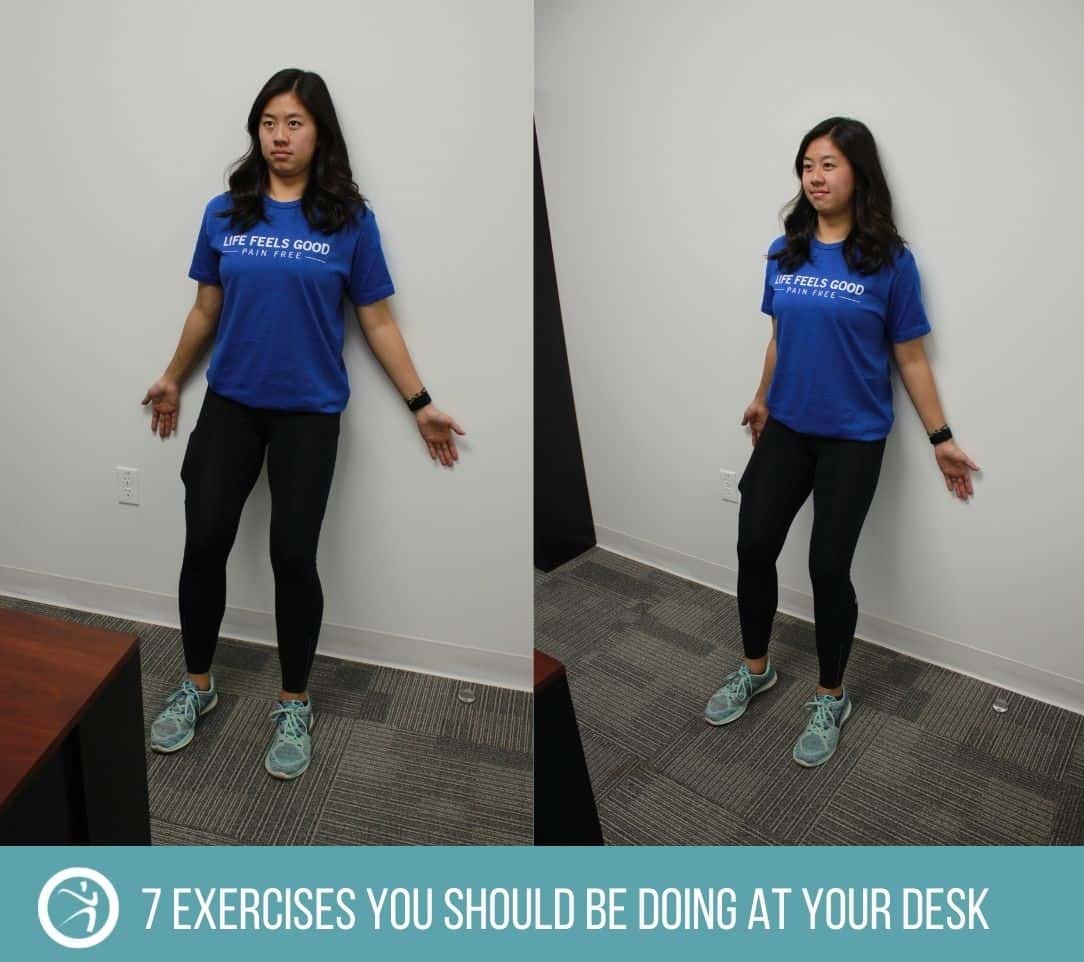 Stand with your back, hips, shoulder blades, and head all touching the wall.
Palms open and facing forward, arms reaching to the ground around hip level.
Then pull your shoulder blades together.
Hold this pose for 1 minute.
Need more personalized exercises for your neck and shoulder pain? Physical therapists at Coury and Buehler Physical Therapy are here to help! Call us now at 714-256-5074 or set up a free consultation below to see how we can help!
If you are experiencing any pain in your neck and shoulders, contact us at 714-256-5074 to take advantage of our free consultations or fill out the form below! A representative will contact you shortly.
Reader Interactions