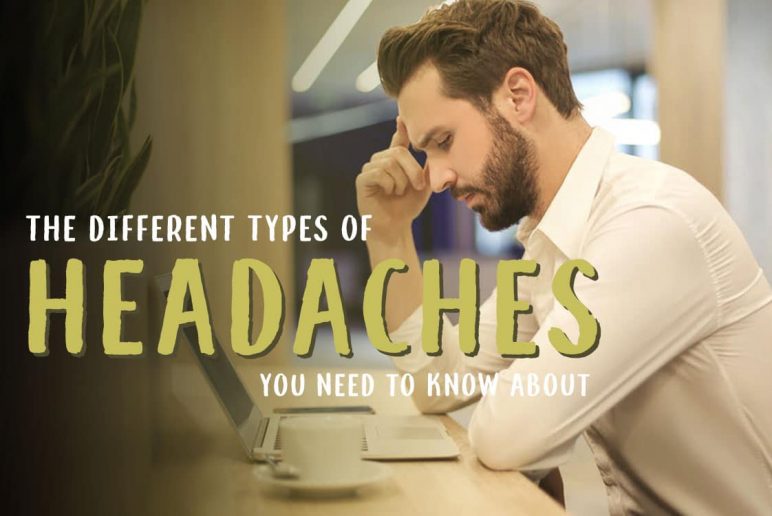 The Different Types of Headaches You Need to Know About
March 14, 2018
Headaches are a common reason for people to seek physical therapy treatment. Often times, terms such as migraine and tension are used interchangeably when describing headaches. However, it is important to note that migraines and tension-type headaches are very different headaches and treatment differs for each.
Although these are the most common, they are only 2 of many different types of headaches. Most headaches are grouped into 2 categories: primary and secondary headaches.
Primary vs. Secondary Headaches
A primary headache is one that is not caused by another medical condition. This includes:
Tension-type headaches
Migraines
Cluster headaches
Secondary headaches stem from another medical condition and include:
Sinus headaches
Medication overuse headaches
Cervicogenic headaches
I will discuss the three most common types of headaches in further detail below.
TENSION-TYPE
Tension-type headaches, also known as stress headaches, and are the most common. They are described as being mild-moderate in pain intensity, non-throbbing, and occur on both sides of the head.
In addition, this type of headache is associated with tension in the neck and scalp and do not change in intensity with change in activity.
MIGRAINES
Migraines are the second most common type of primary headache. They are characterized by pain that is moderate to severe, throbbing, and occurs on one side of the head. These symptoms are typically sensitive to light, sound, and odors and can also cause nausea, loss of appetite, and abdominal pain.
Migraines may also be associated with an aura which appears prior to the headache and may be a visual disturbance or numbness in arm or leg.
CERVICOGENIC
Cervicogenic headaches are secondary headaches that are a result of a musculoskeletal disorder in the neck. The headache is localized to the same side as the impairment and may or may not be accompanied by neck pain.
Causes of this headache can include tightness in the neck muscles, poor neck stability, and poor posture.
When experiencing headaches, it is important to determine the cause and type of headache in order to seek the most appropriate treatment. Physical therapy has been shown to have a positive effect in the management of these headache types.
Want to know more about how to manage your pain?
Schedule a FREE Assessment with Margarita today and receive your own personal treatment plan!
Want more free pain relief tips sent straight to your inbox?
Sign up for Life+!
Reader Interactions