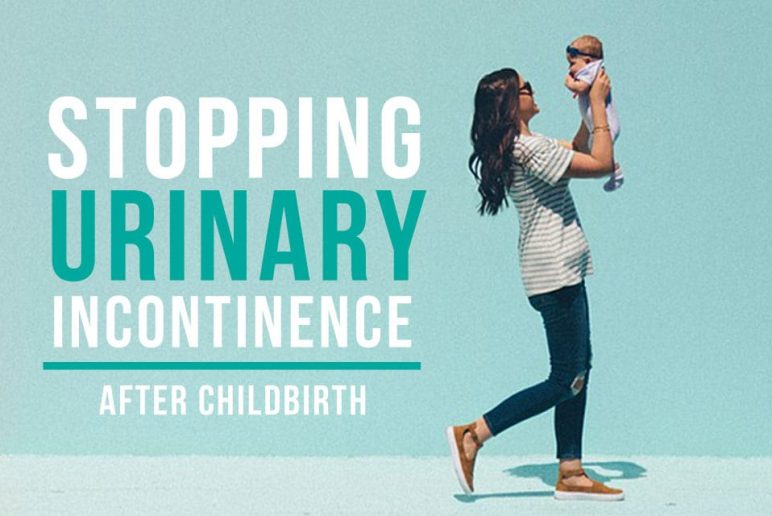 Stopping Urinary Incontinence After Childbirth
March 21, 2018
It was 2011 and I was running a 10K with a friend who had a baby just a few months earlier. At one point in the race, she whizzed passed me with a very wet lower back side. Since it was April in Chicago and there were puddles everywhere because of a recent rainfall, I assumed she fell back and landed on her butt.
When I asked her what happened, she very casually responded, "I peed on myself." I was shocked that she accepted this new behavior without seeking help. Fast forward to 2017 and now I am the new mom with the same problem called postpartum urinary incontinence; unlike my friend, I decided this was something I was going to change.
What is urinary incontinence?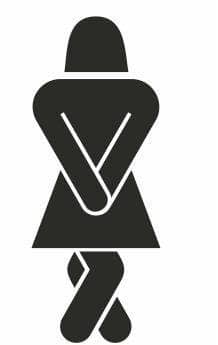 Postpartum urinary incontinence or stress incontinence is the result of increased pressure on the abdominal muscles as result of coughing, sneezing, laughing, lifting, etc. which may place pressure on the bladder and cause accidental urinary leakage. According to a 2010 Scandinavian study, 33% of women following vaginal delivery experience stress incontinence one year post delivery.
Some common reasons for stress incontinence include vaginal delivery versus c-section, complicated birth requiring forceps or other instrumentation which may damage the pelvic nerve or pelvic floor muscles, delivery of a large baby, prolonged pushing, age (>35 years) and obesity.
So what do you do?
So, how can you improve or eliminate postpartum urinary incontinence? The treatment plan I have relied on and continue to rely on is pelvic floor strengthening (The pelvic floor muscles tighten to stop urine flow and relax to allow urine flow). The single most effective exercise for me has been the kegel.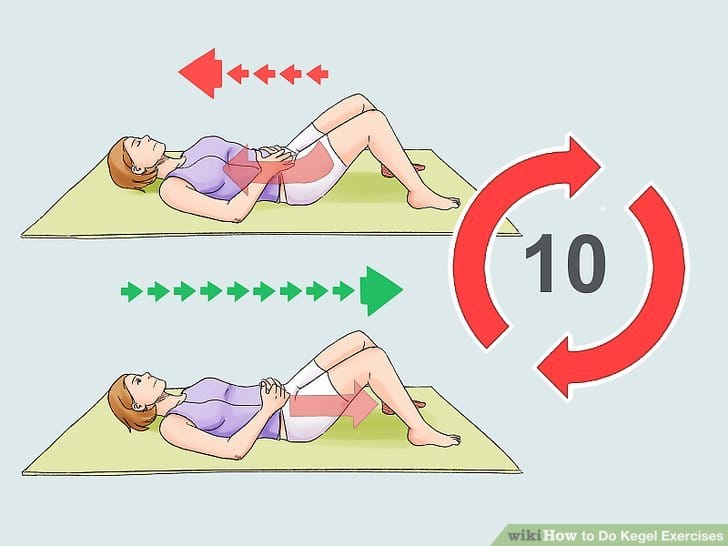 Source: https://www.wikihow.com/Do-Kegel-Exercises
How to Perform a Kegel:
Lay on the floor with the knees bent and feet on the floor. If getting on the floor is difficult, try laying on a sofa or bed. Once the exercise gets easy in this position, feel free to do it in sitting or standing.
Tighten the pelvic floor muscles; try not to tighten the buttock or thigh muscles. To confirm you are doing the exercise correctly, try tightening the pelvic floor muscles to stop urine flow on the toilet. (However, avoid making this a habit as it could lead to difficulty emptying the bladder.)
Hold your muscle contraction for 5 seconds for 5 repetitions (3 times per day). As this gets easier, work up to 10 seconds for 10 repetitions (3 times per day).
Personally, I noticed a change in urinary leakage after performing exercises regularly for one week. If you don't get similar results, please feel free to contact me with any questions or concerns. Good luck; I wish you the best and hope you are as satisfied as I am!
Are you seeking postpartum assistance?
Schedule a FREE Assessment with Asmea today and receive your own personal treatment plan!
Want more free pain relief tips sent straight to your inbox?
Sign up for Life+!
Reader Interactions